A Single Woman's Guide to the Swinging Lifestyle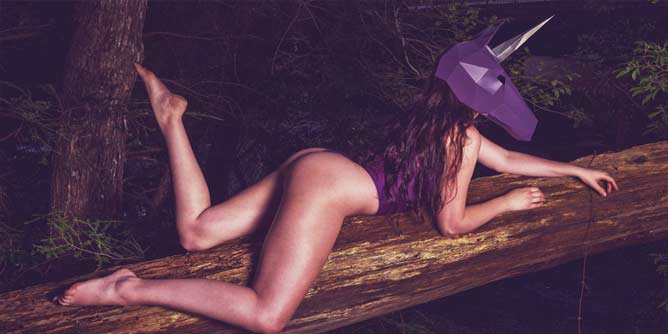 So, you're a single chick who wants to play and you've decided you want to go to a swingers party! Yeah baby! That's awesome! But, you know swingers are "usually couples" and you don't have a boyfriend or partner to take, and you're worried you won't fit in or meet someone, and you have no idea where to even start looking and what do you even wear and omg someone told you single girls are frowned upon in the swinging scene and it's all just too-hard-basket best to stay at home instead…
This is almost word for word conversations I have had with my single female friends and I can tell you that almost every single part of it is untrue or nowhere near as stressful as it initially seems.
Let's get one huge myth out of the way first, although "swinging" is essentially "partner swapping" you actually don't need to be in a partnership to indulge in the lifestyle. It can make certain things a little trickier sometimes, but it is definitely not a requirement.
As for the "single girls being frowned upon in the scene" this is almost unequivocally false! In fact there is a special, rather lovely, term given to single female swingers and that is a Unicorn.
Beautiful and Rare
Yep, a unicorn. A beautiful, mythical creature that no-one thinks exists but everyone wishes they had.
As a single girl in the swinging scene you will actually be in high demand! Many many couples look for women to join their sexy times, and it means you get a pretty awesome choice of who you'd like to spend your time with. It can sometimes take a bit of trial and error to find a couple or person you connect with, but that's the same with any sort of dating or hook up scene. It's awesome for your ego and self esteem to be one of the most wanted people at a party, and you really will be able to have your pick of the bunch.
So How Do You Get Involved?
When we conducted our Under the Covers survey, 56% of Australian women revealed they are turned on at the thought of swinging and group sex so if you're thinking about exploring the lifestyle you are not alone.
A really great way to meet people within the scene before you even get to a party is to go to a meet and greet event which are set up precisely for this purpose. You can often find these advertised on Adult Match Maker in the Community Notice or Event sections and they can really ease the minds of newbie players. Basically they are social gatherings held at a pub or similar where you can mingle and meet up with people in the lifestyle. They are not play parties (although some people often hook up and find places to go after the event), and they are usually really fun and friendly events.
Party Time!
To find the right party for you it's definitely important to do a bit of research first. This is because there are subtle differences in all the events and parties around the place and sometimes those differences can be what distinguishes between an awesome night and a meh one. Be aware of who is allowed or invited, because you'll often find events that allow single men to attend can have a very high sausage contingent and, unless that's what you're after, can be quite confronting and uncomfortable for a new player.
The best parties for newbie single girls are events that cater to couples and single women, and ones that specifically mention "newbies welcome" in their advertising. This is because the ratio is a lot more even and the sleaze factor is at a minimum, and the hosts will be there specifically to help new people ease into it and feel comfortable. It also means you can spend more time talking and meeting and finding the right play partners rather than having to fend off too many unwanted advances from single guys which, again, is totally cool if that's the sort of party experience you want, and a lot of women do, but not so cool if you don't.
It's also good to go along to these events with a friend (and going to the meet and greets is a great way to meet like-minded friends if you don't have any in your personal world) because it can take away a little of the fear and apprehension that always comes from trying a new thing on your own.
Your Responsibilities
As a single person in the swinger scene there are a few rules you should abide by to keep not only yourself safe, but to also make sure you keep other people, and their relationships, safe. Let me elaborate.
As a single player you will be invited into someone else's relationship space. This is a partnership that has specific rules and boundaries in place and it is important to know and understand what these are and stick to them. Most swinging couples are very aware of their own wants and needs and usually have no problem expressing them. On top of this I will almost always recommend you speak to the female in the partnership, as often she will be the one with the rules around what she is comfortable with her male partner doing with you (and vice versa if you're a single male joining a couple, find out about the boundaries he's set), and absolutely stick to them unless they both decide to change the lines. For example if she is not cool with her guy kissing another woman, don't try and kiss him. It's rude and disrespectful and a super quick way to have your experience cut short (If a particular act is something you want, and a couple you meet have that on their boundary list, then find another couple. Seriously, it's not worth stepping over someone's consent for your own satisfaction. It's disgusting form, not to mention illegal). It is also important for your own safety and peace of mind to talk about your boundaries and what you are okay with and not okay with. Just because you're entering into someone else's space, and just because they want you there, doesn't mean your own consent or limits should be ignored, and it is absolutely okay to stop and leave if you feel your boundaries are not being adhered to and, if you feel safe and comfortable enough to, it's always good to let the hosts know if someone has overstepped the rules and made you feel unsafe. A good host will do everything in their power to make sure you are safe, comfortable and having a good experience.
You are the Unicorn Queen!
So step out of your regular dancing shoes and slip on the swinger shoes for a night and see what sort of fun and frivolity you can get up to. Most major cities have parties on every weekend, and a lot of the rural towns as well.
Do your research! Adult Match Maker has an Event section of featured parties you can check out. Some parties are weekly, some are special events such as Saints & Sinners Ball which is held quarterly in Melbourne. Some parties might be advertised as soft swap where partners might play with others but only have sex with each other, whilst players parties are typically with single guys and tend to have more action. And AMM always recommends you check the online profile of the Party Organiser or Group and read the Validations from other verified or paying members (more likely to be genuine) to see what other people have to say about that party.
Whether it's a private house party or a more formal event at a club, the more you look and experiment and play, the more connections and play partners you will meet and the more fun you will have. It really doesn't matter how old you are, what size or shape you are, or even what you're into because swinging is for every body … You are the amazing Unicorn, and you will find magic almost anywhere you go!
Copyright © 2023 Eva Sless It is illegal to use any or all of this article without the expressed, written permission from Adult Match Maker and the author. If you wish to use it you must publish the article in its entirety and include the original author, plus links, so that it is clear where the content originated. Failure to do so will result in legal action being taken.
The content posted on this blog is intended for informational purposes only and the opinions or views within each article are not intended to replace professional advice. If you require professional relationship or sexual health advice you should consult with an appropriately trained and qualified specialist.