Party! Party! Party! Where to start?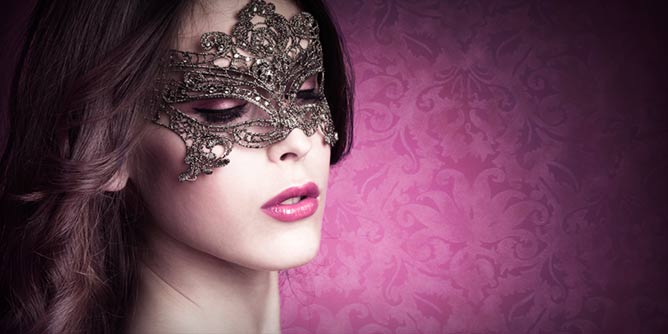 There are a large number of clubs and events out there in the swinger's playground, and the question I get asked a lot is "which one should we go to?" There isn't one answer so I thought I'd go through some things to consider, helping you come to your own conclusions.
There are clubs and events ranging from very classy and no play, to down and dirty, naked and graphic; from soft and mainstream to ones involving leather, whips, paddles, candle wax and nipple clamps. Whatever takes your fancy you are likely to find, mostly in the bigger cities but smaller cities have some too.
The questions to ask yourself
First step is to work out what kind of scene is yours. Here are a bunch of questions to ask which will help you work it out:
What kind of things are you into? Are you only into dressing up in sexy outfits but no play? Then look for events that are "no play/sex on premises" Or are you into some BDSM, kink or fetishes and if so, what ones?
Are you more interested in going somewhere that is specifically about playing? There are plenty of clubs and parties suited to that so you might want to narrow it down more.
What kind of experience do you want to have or what do you want to explore? Do you want to explore some bi play? There are clubs that specifically do bi-nights but you will have to look for them as not all clubs are automatically bi-friendly (more specifically for bi/bi-curious-men).
Do you want to try a gang-bang or are there some toys you want to play with such as a sex-swing? Some clubs have these and some have a bunch of toys you can play with too.
Are you more into being a voyeur? You'll need to make sure that it's ok to do that at whatever club you go to because some clubs specifically want everyone to play.
What kind of environment feels most comfortable for you to be in? Are you comfortable being completely naked in a room full of people? If not then you might want to find a party that has smaller designated playrooms or isn't a play party.
Do you prefer the comfort of a smaller group? If so then a party held in a house might suit best. Do you like the big events where you can have sex on the side? Then you might enjoy something like Saints & Sinners Ball in Melbourne. Or do you want something in between? There are plenty of options here.
Finding the right swingers party and what to look for
Once you have worked out what you want, then it's time to find the right club for you. Adult Match Maker has the largest, up to date listing of swingers parties around Australia in their Events Section.
Once you've found them, check out their profile for Validations by other AMM members or their websites and read the information they provide so you can get a feel for what kind of parties or events they hold, who they're for, where they are and see if they provide pictures of the venue or previous parties. Another thing I look for on their site are testimonials, knowing full well that only the best ones go up but they still give you some idea.
You can also ring the club or venue organiser and ask them questions like:
What kinds of people tend to come to their parties/events?
What is the general flow for the night? (You're looking to find out how quickly things progress to play or what else you need to know to decide if you'll feel comfortable with it.)
What's the dress code? (So you can find out more about the kind of vibe the place has, or what you might need to add to your wardrobe.)
Another way to find out what their parties or events are like is to get on AMM's chat room and ask if anyone has been to that club or event before and what was their experience.
Next, get onto Google and do a search on the club/party/event name and add "review" in a second search to see if anyone else out there has done an independent review.
One thing that is important to note here is that you could go to the same party every month and have a totally different experience each time, so while you might read a good or bad review, your experience could be totally different so read the testimonials and reviews just get an overall feeling of it based on other people's experience, and then if it feels mostly good, go for yourself to create your own opinion.
My suggestion is to get out and try as many different clubs, parties and events as possible and as you try them out, ask the people there what they've been to and which ones they like. You'll narrow it down to a few that you frequent once you find your groove. Enjoy!
And of course if you're about to attend your first swingers party you should read this article!
Copyright © 2020 Chantelle Austin It is illegal to use any or all of this article without the expressed, written permission from Adult Match Maker and the author. If you wish to use it you must publish the article in its entirety and include the original author, plus links, so that it is clear where the content originated. Failure to do so will result in legal action being taken.