Informed Consent: What you need to know!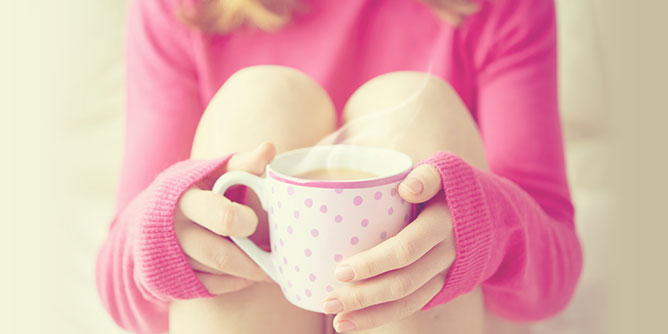 There's been a lot written in the media lately about consent. What it is, what it isn't, and what it all means. We've had some lively discussions on some of our articles too, and it always seems to end up with someone saying something like "But how do you really know?" or "What if it's with a long-term partner?" or other such things, and the answer is actually really simple.
Consent, regardless of your relationship, your past experiences, even your past ten minutes, is ALWAYS needed and should ALWAYS be enthusiastic.
By this I mean it is time to stop the age-old saying of "no means no" because, although it is right, there is a lot more to it than that.
It is more than No Means No
I mean sure, if someone says no then that should be it. No absolutely does mean no. But so do some yeses, or other forms of agreement.
Let me put it for you simply.
If someone is unsure, if they are umming and ahhing, then take it as a no. Don't push them. Don't try and convince them.
If someone is too drunk or high that they can't use both eyes to focus or are slurring their words, or even just looking tired and smashed, then they are not in their right faculties to be consenting to anything.
If you are using it as a bargaining tool – I bought you dinner, a gift, am nice to you – and expect that to lead to a yes, then that is forcing their consent through guilt.
If you are using it as an exchange – If you do this then I will buy you something, give you something, owe you something – and expect it to lead to a yes then you are forcing their consent through bribery.
Any time where you have to beg or plead, or try and convince someone, or make excuses and reasons as to why they should, or use any sort of emotional blackmail to get into someone's pants... Any time someone is unenthusiastic about spending time with you, where they are unsure, nervous and upset or unclear about what they want... Any of those times you have not gained full and proper consent and what you are doing can be classed as sexual assault.
There are plenty of ways you can avoid this. The best one is to listen, to communicate and to do it constantly.
Only YES! means Yes
The other thing about consent is it can be given and withdrawn at any time. If I say yes, I want to fuck you, and three thrusts in I decide I don't want to any more, I can withdraw my consent. I can say stop. And the person fucking me has to stop. I'm sure that would be very very frustrating... But that's actually beside the point.
Your frustration doesn't come close to my personal boundaries, and I don't even have to give you a reason. This goes for every single person on the planet, and any time, of any gender, in any situation.
Consent Communication
When it comes to that constant communication it doesn't even have to be that hard at all. "Is this okay?" is a great question. "Do you like this?" is another.
Even asking "Do you want me to stop?" or "Should I keep going?" are perfectly simple and reasonable questions that take no time at all and don't take away from the sexual enjoyment of the moment.
In situations where immediate visual or verbal consent is trickier (like in BDSM play where someone may be gagged or bound or otherwise restrained) there are ways to "check in"with your play partner to make sure they are still on board with your play. There are safe words and actions and signals that are worked out with the players beforehand, and communication is always a huge factor in heavier play.
Consent in Relationships
Someone commented on an article of mine recently saying that "consent in relationships is murky." I had to comment and disagree wholeheartedly. The thing is, it actually doesn't matter if you've been with someone for ten days or ten years, consent is consent. If you don't want to have sex with your partner then you don't bloody have to! If this is a source of frustration and unrest in your relationship then the first thing I would suggest is a damn good and long conversation about it. About your individual wants and needs, about your boundaries, your sexual fantasies, your own sex life as a couple. It's one of the most important conversations you can have with your lover. It's up there with how to budget and do you want kids in the "important discussions partners should have" table. And if you can't have that conversation with your partner then perhaps it's a good idea to talk to a professional who can help you learn to broach these topics.
You do not owe anyone sex. Not your boyfriend or husband, not your girlfriend or wife, not the person you've been sexy snapchatting with all week. No-one.
Consent Lesson
A friend of mine on Twitter once told me the lesson she gave her teenage sons, and it's one I repeat often. "When it comes to sex, do not accept anything less than an enthusiastic yes. Anything else is just short-changing not only yourself but the person you're having sex with."
And that's the crux really. Sex is fun, feels good and is good for you. But only if both parties are on the same page. And really, why would you even want to have sex with someone who doesn't really want to have sex with you? You're worth far more than that. And so are they.
Copyright © 2020 Eva Sless It is illegal to use any or all of this article without the expressed, written permission from Adult Match Maker and the author. If you wish to use it you must publish the article in its entirety and include the original author, plus links, so that it is clear where the content originated. Failure to do so will result in legal action being taken.