What would I tell my 25-year-old self about swinging!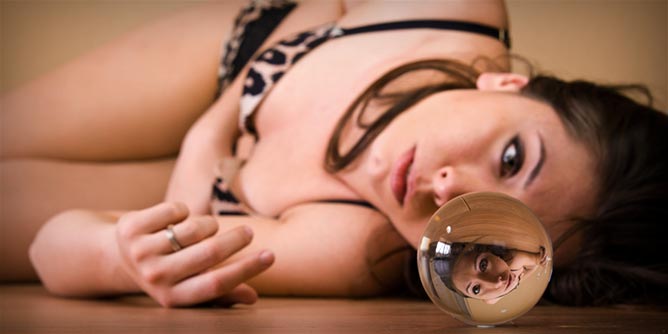 It seems like oh so long ago that we started our journey into the delicious swinging lifestyle with its sexy delights, sensual moments and highly stimulating and erotic nature.

I remember being so nervous, anxious and excited all that the same time. I remember worrying about my body, how I looked, what people may want to do with/to me and wondered if I would enjoy it or if it would freak the fuck out of me. I was worried it might impact our relationship negatively and what if I didn't find any really good looking men that would also be interested in me. Oh and I didn't have enough really sexy underwear… Really important stuff! I took care of the underwear pretty quickly though (LOVE my corset collection).
I know I was worried about how my husband would go seeing me with other people and if it didn't go well how he might decide we don't do this and then what? Doomed to routine and a limited menu? Well that's what I thought at the time but clearly I didn't know how else just two people could have an amazing sex life (thanks Swinging Lifestyle!)
So if I could go back in time and sit down with newbie me, here are some of the things I'd say to her and if you're new to this, I am saying this to you too:
RELAX… It's just sex! I think Hugh Hefner coined that phrase but it's so true! People aren't looking to find another life partner so a whole heap of the expectation and criteria all of a sudden just doesn't exist. Swinging is about being more adventurous and adding extra spice to an already great relationship so in general, most people are more relaxed on about who they would have sex with. That means that the people you may think are unattainable probably aren't so just jump in and dare to connect with them then see how it all unfolds!
Everyone has bodies that are imperfect; a scar here, a stretch mark there, some flab around this and something else around that. I still haven't met anyone who couldn't point out their imperfections or something they wanted to improve on. So allow yourself to feel sexy, allow yourself to see the sexiness in everyone else, flaws and all. They aren't focused on what isn't perfect about you so you don't need to focus on what you don't think is perfect about them. And if you're walking around mostly naked, chances are they're looking at that sexy fox of a lady you're refusing to acknowledge you are (I'm still advising the younger me here, just so you know).
It can't impact your relationship negatively if you always talk about everything and I mean EVERYTHING. What you want to try, who you want to do (yes, be honest about that), what you liked, what you didn't, what you were negatively effected by, what you need from your partner, what you want them to do more of and what you don't want them to do. Being open and honest is the only way to iron out the kinks. Well… The kinks you actually don't want that is.
You become one of the most attractive people in the room when you ooze self-confidence, when you get over your hang-ups and shyness and just allow yourself to let go and enjoy every moment of the sensual and sexy experience. Get lost in the full sensory experience of it as often as possible!
This experience will bring you and your partner so much closer and you are going to meet the most amazing people who will become life long friends because they are so easy to be around. No hang-ups. There is a bond that is created when you dare to be so open, so honest and so relaxed with each other that you can have the wildest adventures that others only ever fantasize over.
I wouldn't not do this. I wouldn't go back and change a thing because it has been the most amazing life that I'm going to look back on when I'm in that proverbial rocking chair and say "hell yeah, I did that and I would do it all over again if only I was that young again"… I better make the most of it, huh.
Copyright © 2020 Chantelle Austin It is illegal to use any or all of this article without the expressed, written permission from Adult Match Maker and the author. If you wish to use it you must publish the article in its entirety and include the original author, plus links, so that it is clear where the content originated. Failure to do so will result in legal action being taken.