Sex Positions 101: the Good, the Bad & the Downright Uncomfortable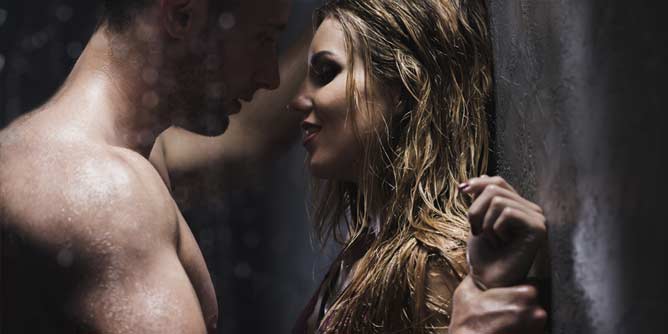 Sex is awesome. We all know that. There are so many different ways to play and here at AMM we love showing you all the different positions and ways to enhance and excite your sex life.
No matter who you are, what shape, or age, or scale of physical ability you have there are sex positions that will suit you… But sometimes, even the most popular ones should come with a warning label.
We've taken a few of our most favourite sex positions and set out the pros and cons to be aware of when getting down to do the deed.
And don't forget to take our poll at the bottom of the article: what's your favourite sex position?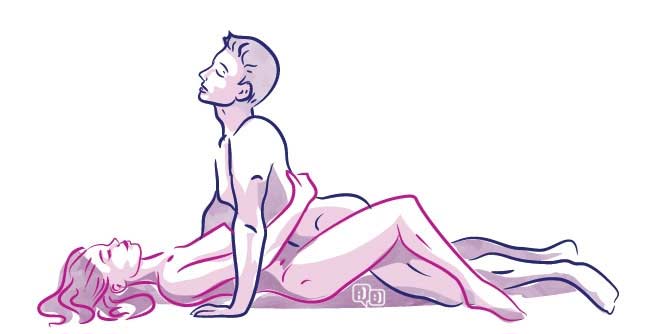 Missionary
Ah good ol'Missionary. The boring grandma of the sex position world. Ho hum you say. Well actually no. Not in this lil sexpert's opinion. I really like missionary for a bunch of reasons. But yeah, there are a few things about it that aren't awesome.
Positives
The intimacy of missionary is almost unchallenged by any other position. Your bodies are pressed together tightly, you have eye-contact, you can kiss, you can wrap and entwine yourselves together until you're almost one person. It's the position of lovers, the ultimate connection.
Negatives
As mentioned in the comment section of our "positions for intimacy" article, missionary is not without its faults. The most common complaint being that of sweat dripping onto your face and into your eyes. I completely agree. It's something that can turn the intimacy of love-making into something gross and uncomfortable and completely not sexy. There's also the matter of weight, and that doesn't even have to be if your partner is on the heavier side. Having a body on top of you can be tiring and uncomfortable after a while, and if we're talking about being a larger-bellied person, often missionary is an impossible task, especially if both partners have rounder tummies.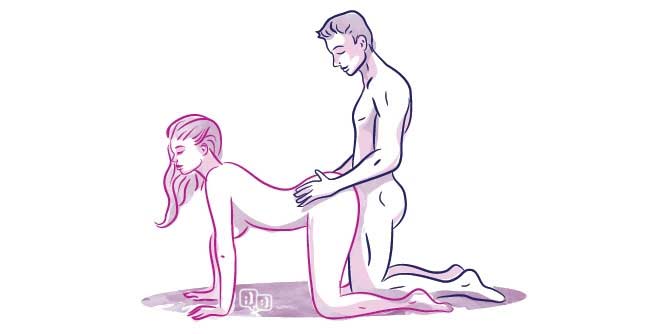 Doggy Style
This is the position that can make both parties feel like a porn star. Her with her gorgeous round butt in the air, him behind all strong and in control of the thrusting. Hot! But again, sometimes things can go wrong.
Positives
This is a great position for deep penetration. He can fill her with his entire shaft and watch at the same time. A massive turn on for so many guys! It's at the perfect position for her Gspot to be stimulated, as well as her clitoris and butt if she's into it. You can get a great rhythm going too, and it can be really hot at the end for him to pull out and come over her back. Visually amazing for blokes!
Negatives
If you're anything like me, a little bit older with dodgy knees, Doggy style can be a bit of a pain in them. Pillows can help, but it's definitely a position I can't do for too long before I start to ache. While in the pros I mentioned deeper penetration, for a lot of women, Doggy can actually be too deep, and the feeling of the penis hitting the cervix can be one of great discomfort and pain. There's another kind of pain that Doggy can cause too: The "OMG wrong hole" pain! You know the one, he's pounding away and you're pushing back and forth and it's hot and sexy and then he accidentally pulls out too far, and when he slams back… it's accidentally your butt… OUCH! Or, on another pain scale, he pulls out a little bit too far, slams back and misses all the holes and smashes his penis into the bones of your pelvis and pops a blood vessel! That shit is uber painful and is referred to as a "broken penis" and can take months to heal and stop hurting.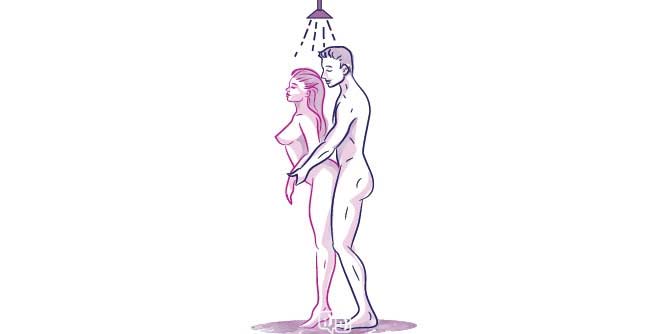 Shower Sex
This one isn't so much a position, but it's a very popular way for people to have sex, and one that can be hot and steamy and awesome… Or slippery and slimy and deadly!
Positives
Hot water flowing down your body as your partner touches and caresses you. Soapy, slippery hands on your breasts, on your cock, running all over you. If you're into water sports it's a great place to play without ruining the sheets, and it's always a fun way to fantasise you're in a sexy movie scene or porno.
Negatives
Soap, water, glass and tiles can be a super dangerous combination. Because most shower positions are undertaken while standing up, balance is heaps important, and if you lose it, you can fall through a glass wall, or out of a bath onto tiles. You can do some serious physical injury to yourself, all in the name of orgasmic fun.
So yes, while sex can be brilliant, fun, feel good and exciting, it can also be a bit of a risk in ways you probably haven't thought of. Always remember to be careful, be aware of your partner, your body, their body, and your surroundings, and always practice safe sex… And I don't just mean condoms.
Copyright © 2020 Eva Sless It is illegal to use any or all of this article without the expressed, written permission from Adult Match Maker and the author. If you wish to use it you must publish the article in its entirety and include the original author, plus links, so that it is clear where the content originated. Failure to do so will result in legal action being taken.