Top 5 Sex Positions for G-Spot Stimulation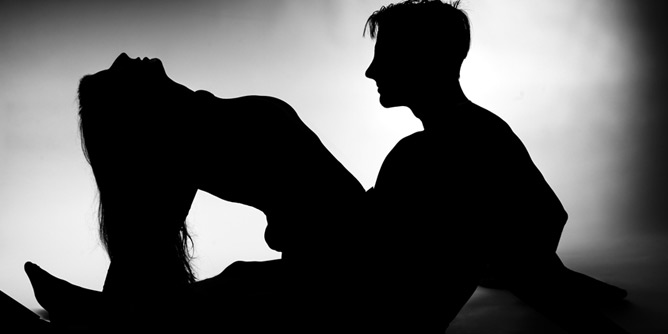 Achieving internal stimulation and orgasms is not the easiest thing for many women. In fact, if you can do it you're a rare breed. Studies show that up to 85% of women cannot achieve orgasm from penetration alone, so if you can't, don't worry too much. You're perfectly normal.
However, there are a few ways you can experiment and try to reach that elusive vaginal orgasm, and the best way to do this is to find and stimulate your G-Spot.
It's not easy to find for a lot of women. In basic terms it's kind of this spongy, almost rough little spot on the front wall of your vagina sort of like if you're trying to push just under your bellybutton, but from the inside. Even though it can be a bit hard to find, it can be a lot of fun working it all out. Here is a list of sex positions and other ways that can maximise G-Spot stimulation and help you try and achieve that awesome internal feeling.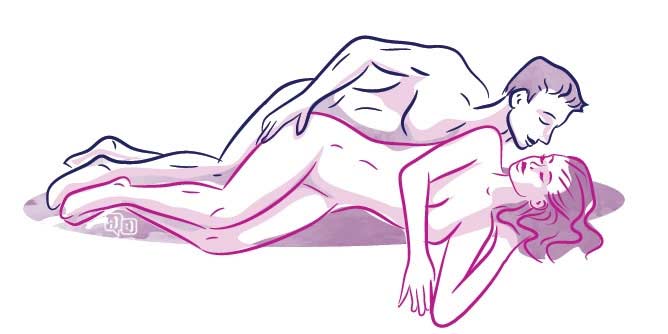 Spoons
Lying together on your side, he slides into her from behind. The upwards position of his penis is in direct line with her G-Spot and the closeness of your hips together allow for not so deep penetration. This is ideal because the G-Spot works best when applied with a lot of pushing and pressure, and she can push herself back into his body and move her hips and pelvis to direct him to the perfect spot.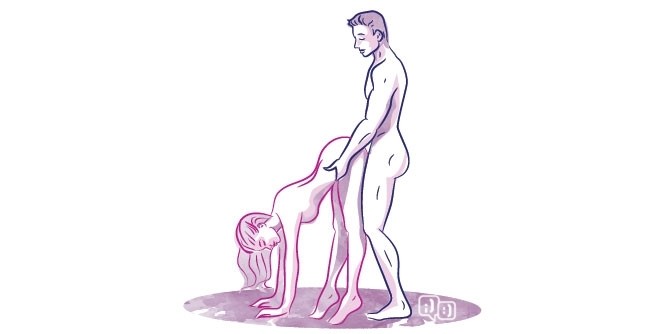 Standing Doggy Style
She needs to be in a sort of "touch your toes" position, but can use a chair or a bed to hold on to, just as long as her legs aren't bent. And then he enters from behind. Again, like the above position, its all about the angle and depth in which the penis enters and the rhythm in which he moves. It can be a tricky position to hold, especially if you're not used to it, so be aware of leg cramps and stuff and always stretch them out.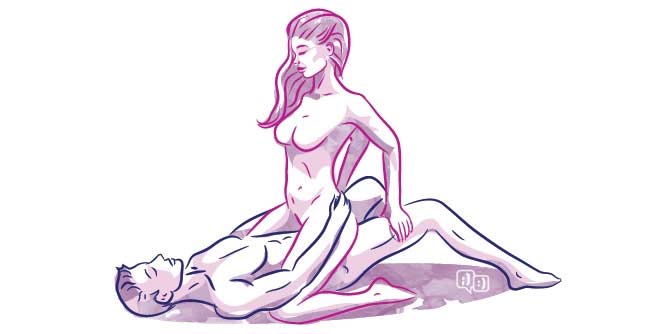 Cowgirl
Yes, this pretty standard girl on top position is one of the best ways for her to achieve G-Spot stimulation. She has all the control and movement to angle herself just right, and she also controls the speed and the rhythm so can build herself up to the ultimate climax using her hips and pelvis to get all the right angles.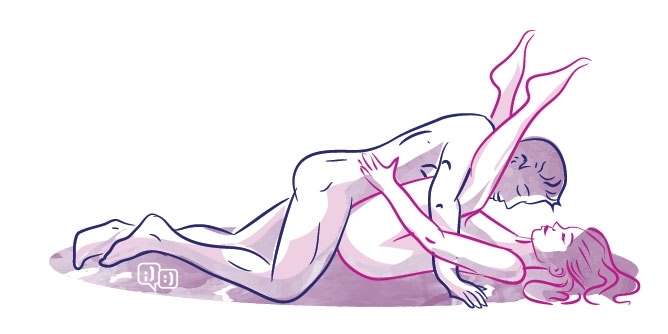 The Anvil
This is a great position for good G-Spot stimulation, and is also a really intimate position because you're both face-to-face. In your basic missionary position, she lies down on her back, but raises her legs to rest on his shoulders. It can be a bit of a hard position to maintain, especially if you're not used to it, but it's definitely worth it. The angle on her G-Spot is great, and it also leaves her hands free to play with her clit or other bits!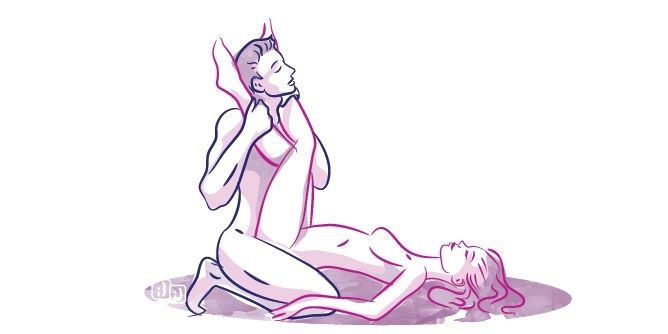 Criss-Cross Anvil
This one is very similar to the above position, and is usually a little easier to keep going for a bit longer too. You put your legs in the same upwards position, but place the opposite ankles on his shoulders, so your legs are crossed. This will change the angle slightly, and will also create an even tighter sensation for both of you. Roll your hips in a figure eight to really maximise that tightness. Your G-Spot will love you!
Don't forget, sex and stimulation doesn't always have to be about penis in vagina penetration, and probably the best way to start your G-Spot experimentation is to use fingers. This is partly because you'll be able to feel where it is a lot easier, and have a bit more control over the pressure and flexibility of your hand. Sliding a finger or two inside her while performing oral and pushing up towards the belly button is one of the best ways to get the results you're looking for. Sometimes even using another hand to gently press on her abdomen towards where your fingers are pushing out can also maximise that stimulation.
And let's not forget sex toys are awesome to add into sex play. Internal toys that have a good curve at the end are especially designed for G-Spot stimulation and, because sometimes the process of finding and arousing it can be a long one, it's always good to have back up when you get a bit tired. Finding toys that have a rumbling vibration rather than a light, buzzy one are great, but really, a lot of the time it's not about vibration at all and that can actually detract from the process. Pressure is the key and with good fun, excellent communication and some horny determination, its definitely an amazing journey... Even if the destination feels a long way away.
Copyright © 2020 Eva Sless It is illegal to use any or all of this article without the expressed, written permission from Adult Match Maker and the author. If you wish to use it you must publish the article in its entirety and include the original author, plus links, so that it is clear where the content originated. Failure to do so will result in legal action being taken.