How to date multiple people without feeling guilty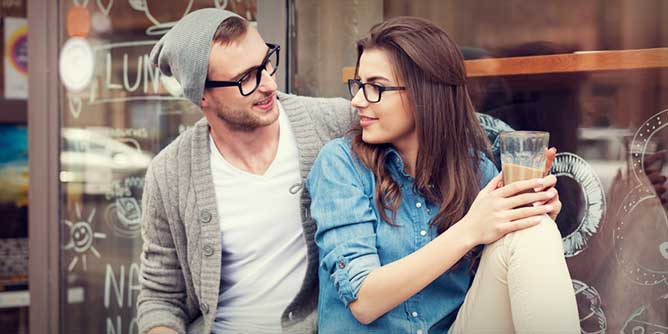 Of all the beliefs around sex and dating, the idea that you can only date one person at a time is one of the most ridiculous.
Dating is a trial run
Dating itself is simply the act of getting to know one another. You can go out to dinners and movies, meet each other's friends, enjoy fantastic sex every night, share Netflix passwords and still not be considered serious.
The whole idea of dating itself is that it's a trial run before you commit to each other and update your Facebook relationship status. And when you have feelings for more than one person at a time, it becomes even more important to know which one you connect with better if you're looking to become more serious.
Hollywood has a lot to answer for here. If you see a man dating more than one woman at once (it always seems to be the men), he is portrayed as the bad guy. If on the rare occasion we see a female take this role, she is considered a man-eater.
Let's remember now that in Hollywood people go back in time, ride broomsticks for sport, and never let a single queef slip in any of the sex scenes. Plus, the films almost never show the all-too-common situation where a character genuinely has feelings for two or more people at once. It's all bullshit, and we all know it, yet many still buy into the monogamy storylines all the same.
Myths and science
The myth: Men are designed to rove; women naturally prefer monogamy.
The science: In 2013, PhD psychologist and author of 'Sex at Dawn', Christopher Ryan, presented a TED talk on monogamy. He argues that men and women are designed in the exact same way in that we all have sex for both pleasure and reproduction.
The truth: Monogamy can be hard work and damn near impossible for many of us. Anyone who has been in a long-term relationship can testify that after years of being in a relationship with the same person, it can become difficult to not fantasise about a new partner.
The key is being honest
The key to it all, of course, is honesty. Dating multiple people is only truly fine when all parties involved are truly fine with it. That means ensuring you all have clear expectations of one another, and that if at some point someone becomes uncomfortable with the situation, they can opt out.
Once you have made your position clear, there is no reason to feel guilty about dating more than one person, even if you're sleeping with both of them (safely, of course).
In this age of hook up apps and sites like Adult Match Maker, multi-dating is becoming the norm for twenty somethings and more mature newly singles who are not ready to settle down or want to explore their sexuality and find out what they've been missing out on. Not to mention, dating multiple people can essentially mean sex on tap even when you're technically single. What's not to love?
Of course there is the chance you may fall in love with one of your partners and decide to make the commitment - But in the meantime, let go of the guilt you may have around dating multiple people at once. As long as you're open and honest with your partners and practice safe sex you should feel free to date as many people as you like.
What are your views on multi-dating and has it worked for you?
Copyright © 2020 Adult Match Maker It is illegal to use any or all of this article without the expressed, written permission from Adult Match Maker and the author. If you wish to use it you must publish the article in its entirety and include the original author, plus links, so that it is clear where the content originated. Failure to do so will result in legal action being taken.