Why it's ok to Multi-Date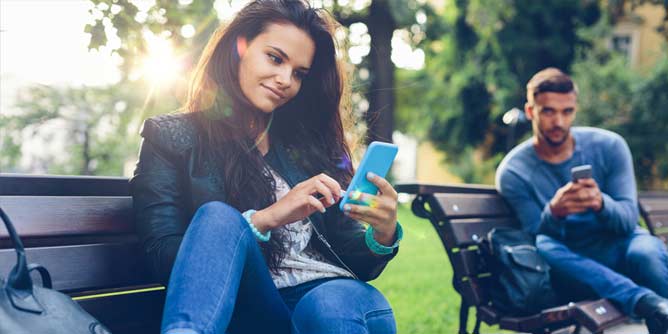 Having a few people on the go at once is a lot like a wine tasting. And who doesn't love a good wine tasting? You take a few sips from each one, and decide which varieties you prefer. At the end of the day, you can either pick a favourite and go home with a bottle (or the whole case, we're not judging), or simply wander off into the sunset in the search for the next vineyard to do it all again tomorrow.
And these days, dating more than one person at a time is just about as common as wine tasting – and just as delicious.
Why you should date multiple people at once
These days, with online dating becoming increasingly popular, members on sites such as Adult Match Maker can browse profiles and potentially set up a date for every night of the week.
Think about how many dates you've gone on in your lifetime. Even if you get on well enough to go for a second, third or fourth date, how many of them turn into real relationships?
The truth is that the majority of first dates won't end up anywhere serious, so why not enjoy the fun of a few first dates at once? When those first dates progress to regular dating – and let's be honest, regular sex – you get all the benefits of the fun parts of a relationship without any of the commitment or awkward talks. This time is completely about you, so enjoy it!
How to date more than one person
To make sure you and your partners really do get the most out of the experience, there are a few golden rules to stick to.
Be honest. It might be tough to bring up your dating situation, but it would be much tougher to bring it up further down the track when your date thinks you're on the verge of getting serious. By all means, if you want to take that step, go right ahead – but until that point, you'll need to be honest about your multi-dating status and what it means.
Use protection. Don't muck around with STIs, ever. The dating game can be a lot of fun, but it tends to be the best idea to only trust yourself when it comes to keeping healthy. If your partner doesn't like the idea of condoms, cut and run, because they probably don't like the idea of condoms with any of their other partners, either.
Don't say things you don't mean. Telling someone you may become interested in a relationship when you don't mean it does not count as being kind, it only means you are leading them on.
What not to do
Don't go feeling all guilty! Once you've opened up and been honest about what you're doing, there's no reason to feel like you're cheating anyone out of anything. If your date wants to see you regardless of your dating habits, that's completely up to them.
Don't talk about one date to another. They need to know that you may be dating others, but nothing further. Even if there are few to zero feelings involved and you're only in it for the sex, crossing wires is a total dating faux pas and should be avoided at all costs. Keep those chats for your besties.
Don't try to take on too many. You'll get a feel for it pretty quickly, but remember that you'll probably need to spend time with each person at least once a week. Unless you're planning on giving up on your friends, work, and family, more than three can start to become a superheroic effort. Although if you do manage it, please tell us how!
Copyright © 2020 Adult Match Maker It is illegal to use any or all of this article without the expressed, written permission from Adult Match Maker and the author. If you wish to use it you must publish the article in its entirety and include the original author, plus links, so that it is clear where the content originated. Failure to do so will result in legal action being taken.