The Secret to Spotting Fakes and Time Wasters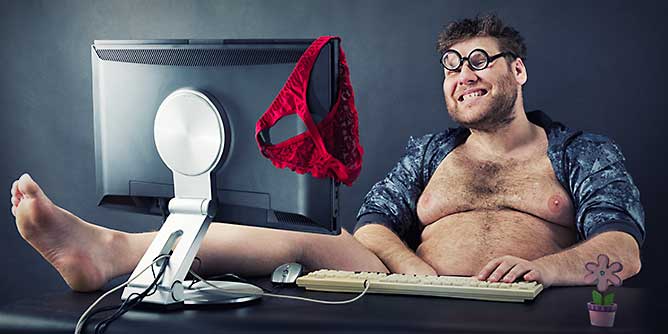 It's such a pain in the ass when you spend days, weeks or months chatting via text to someone (or a couple) and never actually get any further, particularly when the chemistry is so there. All you want to do is meet, let your eyes get fixed on each others … walk up without saying a word and kiss passionately, allowing all that pent up sexual frustration loose right there and then with them!
If only you could manage to get them to finally meet you that is!
Unfortunately, in the sea of awesomeness that's adult dating there are some people who are "time wasters"; they seem to enjoy chatting but have no intention of going any further but don't bother to tell you that when the flirting begins.
And then you have fake profiles (which sucks) but unfortunately it doesn't matter what online dating site you go to, there are fake profiles on all of them; people who are pretending to be someone they're not…
So let me help you uncover and discover the time wasters and fake profiles of the swinging tyre kickers before you waste too much of your precious time. That way you can spend that time on people who actually intend to move forward into your bed or theirs. Assuming there is an abundance of mutual attraction that is.
Here are a few red flags:
They have a couple profile, but the female counterpart always seems to be "away" or "busy", so you never get to talk to her and he is super keen to meet and play. Hmm… Suspicious much? You do see single guys putting up a "couple" profile to try and get in with other couples, this is because often couples avoid single male profiles so this is an occasionally used tactic.
The "female" partner uses language that would make the dirty old men on the site blush! It's usually a male trait to go straight for the dirty talk and personal questions "what underwear are you wearing right now?" and "I'm so wet, you're getting me so horny!" Although there are some women out there that do talk like that, but to confirm they aren't female, get a phone number or Skype name to call. Oh, and they usually have really nice pictures (got caught by that one!), just look at them carefully; often they aren't the same person! Smart? NOT!
If they keep avoiding giving you a number or Skype name to talk to them on, chances are they are FAKE or at least not serious about going any further, aka "time waster". Oh and even if you give them your number, they never pass on theirs or contact you on it – big red flag!
If they won't make a time to meet, chances are they are fake or a time waster, or their profile is mostly a lie and they don't want to get caught out! Those people tend to be on there to chat only and are happy to do the dirty talk with you, but nothing else, regardless of what they say.
They keep asking for your photos, but won't or "can't" share theirs. They may always tell you that they are getting some, but will continue to prompt you to send or show yours to them. Some people are sincere, but share your photos at your own risk. My suggestion is to share very generic photos that don't have any faces or distinguishing features in them, if you share any at all. I tend to ask to see one of theirs first.
They don't have a "verified" profile. This doesn't automatically mean they are a fake or a time waster but you can be sure that those who have bothered to verify their profile are not fakes at the very least.
I have a caveat to all of the above though... Some people are just new, cautious and hesitant which may make them behave in similar ways (except the verified profile part).
The best thing you can do is ask them if that's going on (being cautious/hesitant) and follow it up with "what do you need to know or see in order to feel comfortable with just a phone call or a meet up in a public place with no pressure to go any further?" Hopefully that will make them feel a bit safer to move forward.
Ultimately though, decide where your deadline is such as a "three strikes and your out" approach, and if there is no "progress" then move on to someone else, or multiple someone else's.
And if you want others to know you aren't a fake profile or time waster, then make sure you get your profile verified, it's an important factor many of us look for when sorting for potential playmates.
Adult Match Maker is Committed to Genuine Profiles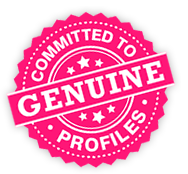 We know our members want to be confident that the person behind the profile is real. That's why Adult Match Maker was the first Australian site to push member verification and we've introduced a number of site features to demonstrate that we're committed to genuine profiles. We don't like fake profiles and neither do our members so help us to build a better online community by verifying your profile. And if you've met another Adult Match Maker member face to face then you can let other members know they're real through our Member Validation feature. Our Report Member feature makes it easier to let Support know that you have found a suspicious profile so that we can investigate further.
Copyright © 2023 Chantelle Austin It is illegal to use any or all of this article without the expressed, written permission from Adult Match Maker and the author. If you wish to use it you must publish the article in its entirety and include the original author, plus links, so that it is clear where the content originated. Failure to do so will result in legal action being taken.
The content posted on this blog is intended for informational purposes only and the opinions or views within each article are not intended to replace professional advice. If you require professional relationship or sexual health advice you should consult with an appropriately trained and qualified specialist.