Happily Ever After in a Sexually Diverse Disney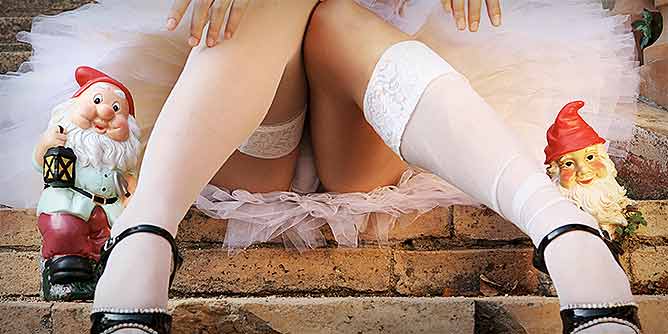 I love a good fairytale. I love movies and stories where boy meets girl and for whatever reason boy and girl can't be together but at the end, all obstacles are overcome, someone becomes the hero and love triumphs! Woohoo! But let's be real for a moment, surely there are a few more variations on the same old storyline that could be far more useful in bringing people together and sharing the love!
We all know the storyline and we all know the messages – there is one true love and love conquers all or at least good triumphs over evil even if there are casualties (Mufasa, Bambi's mother, Nemo's mother, Tarzan's parents… I'm sensing a theme here… does anyone really have to die?).
But what if Disney got an update and started creating movies that incorporated more of what's happening in the world right now? What if Adult Match Maker and team became the writers for the next year's blockbusters; what movie titles and storylines would be popular purely because today's population can personally relate?
We definitely need more princesses and princes falling in love with the same gendered princesses, princes or their servant equivalents. Yes, definitely more gay and lesbian love! Oh and more bi-sexual characters but here are some of my other ideas:
Cinderella 2: Open and Loving It
Happily ever after didn't mention a lack of sexual experiences causing a ho-hum sex life after 10 years and what's a King and Queen to do? Or who? A story jam-packed with adventures and uncertainty as the King and Queen open their relationship while dealing with the public perception and judgments. It's the dawn of a whole new era for their kingdom but is it ready?
Three Men and a Lady!
Forget Gangnam style (although it rhymes with it), this tale follows the emotional rollercoaster of a woman with a fantasy she so deeply wants to experience in reality. Finding the right men and creating the right atmosphere aren't as easy as she thought which is both comedic and dramatic as she battles her programming, wrapped in guilt and shame, of being a "slut". Stimulating, funny and awe inspiring, you may just want to live out a fantasy or two of your own after.
Rapunzel 2: The Dark Side of The Light
From Princess to Dominatrix, this is a series of short stories as Rapunzel discovers the depth of her inner strength, her love of Hair Rope Bondage and serious latex! A beautiful tale of discovery, excitement and how to train a slave with integrity. Just what every princess needs!
Freaky Friday III: The Gender Swap!
The heart warming and entertaining story of a mother and son who end up swapping bodies for a week. George (the son) is a girl trapped in a boys body, he's known all his life that he is a she but his mother insists it's just a phase and refuses to allow George to transition into Gillian. One night after a particularly heated argument over the matter, he wished so hard that his mother could understand what it felt like that it happened! It's a unique experience to walk in someone else's shoes, more so if you get to do it literally!
Poly Anna: and Boyfriend Makes 3
Anna is Poly but living in a small town with small minds. She has always felt different and after a big argument with her fiancé, she realises that to she has to make a decision, stay and conform to her town's ideas of what a relationship looks like or head to a big city where she can find herself and people like her. Her journey is heart breaking and heart warming as she lets go of everything she knows, to follow her heart and a knowing that she can have a relationship with multiple loves instead of having to let one go. But will it be hard? Is she such a minority that finding people who want the same thing is impossible? And how easy is it to create a relationship with multiple people? Watch and find out.
I think today's society is opening up faster than Hollywood and Disney realise and that we are ready for cutting edge stories which create understanding and promote acceptance and compassion (yeah, you can tell world peace is on my agenda!) Entertainment has a massive influence on what "society" accepts, and clearly the world of non-monogamy, kink, exploring sexuality and such is growing exponentially, so surely movies like these are worth pursuing.
What do you think? Do you have any titles and storylines you'd love to see Disney and Hollywood produce? Hit us with them!
Copyright © 2020 Chantelle Austin It is illegal to use any or all of this article without the expressed, written permission from Adult Match Maker and the author. If you wish to use it you must publish the article in its entirety and include the original author, plus links, so that it is clear where the content originated. Failure to do so will result in legal action being taken.