Some people think that being single is for losers…here's why they're wrong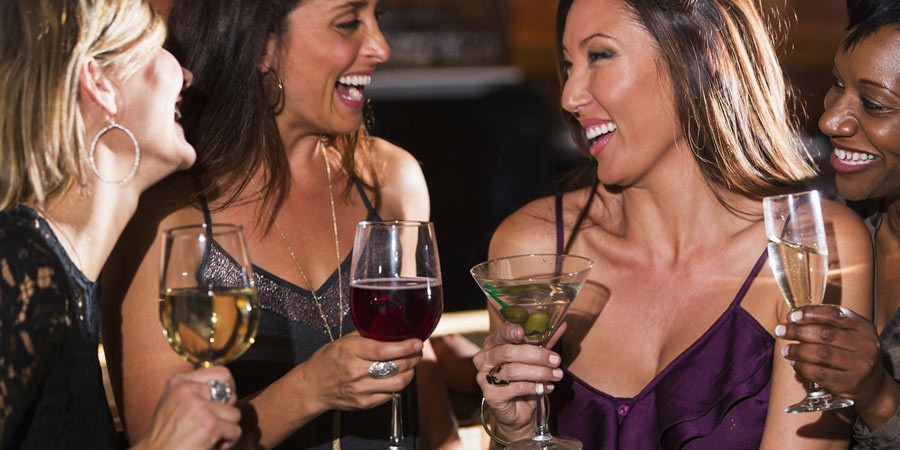 Has being single ever left you feeling like the odd one out?
Picture this: it's a Friday night and I'm hanging out at my local cocktail joint with a few work friends. The conversation has been everything you'd expect from a bunch of partnered thirty-somethings: work, family holidays, and upcoming weddings. If I see one more 'cute couple travel selfie,' I'm going to scream...not to mention all the gossip about so-and-so's engagement party, while everyone is delicately sipping their G&Ts.
Finally, the dreaded question. Someone turns to me and says, 'How about you? Do you have a boyfriend?' Cue awkward silence…
Nobody comes right out and says it, but it often feels as though 'single' is a dirty word. Us un-partnered folks are the discount items at the bottom of the bargain bin; the remnants of society that have somehow failed to be attractive enough to be picked up and taken home. In this romance-obsessed world, it's easy to feel like a loser if you're not in a long-term relationship.
As someone who's been flying solo for three years, I take a different view. My quest for new sexual frontiers has led me away from commitment. When partnered people ask me, 'How was your weekend?' it hardly seems fair to mention that I banged three people in a hot tub at a sex party. Instead, I shut up and chug down my drink.
Being single doesn't mean you're a loser – in fact, it might just make you a champion. Here are a few reasons why.
Being single means I can do whatever the Hell I want
Whether you're doing monogamy or opening up your relationship, it's essential to consider your significant other's needs – everything from safer sex practices to whether you invite them to your mate's birthday party. There's no getting around this; it's what happens in a healthy partnership.
On the other hand, being single leaves me gloriously obligation-free. I might hook up with a stranger on a whim, spend the whole weekend partying, or attend a kink event at a moment's notice. All this without needing to check in, keep anyone informed, or worry about pissing my partner off...
I'm a free agent, baby. And it feels good.
Being single makes me more adventurous
Relationships rely on stability and dependence…unfortunately, this means that it's easy to get lazy. This could mean spending weekends on the couch watching Netflix or doing sex the same way over and over until it gets boring. Not all couples end up like this, but the temptation is always there.
As for me, I never get too comfortable. Every time I start a conversation with someone, it's a chance to try something new. I'm always being offered adventures, and much more likely to give them a go.
Being single means that I'm learning to be a sexual expert
Staying on top of the dating game takes effort. We need to be good at what we do, because a bad date (or, worse, bad sex) could mean we don't get a second chance.
I can't rely on being indulged by a long-term partner who is already attached. Whether I'm exchanging banter with a potential partner online, bonding over drinks, or getting sexy, there are no certainties. It's my job to work out how to please my lovers, and every time is different. All that practice means I'm continually improving.
Being single is brave
Being single is the romantic equivalent of taking a job on the bomb squad, when everyone else has decided to sit behind a desk in the office. I'm continually putting myself in potentially nerve-wracking situations, in the hopes of a big payoff.
Meeting new people can be terrifying – what if they don't like me? What if I say something stupid? What if they don't find me attractive when I'm naked? For singles who put themselves out there, there is no surety, just continuous, exhilarating challenge.
And rejection – a natural part of the dating landscape – needs to be accepted with grace and resilience. It takes some serious character. Fellow singles, I salute you.
Hey single folks, don't let anyone tell you that you're second-class citizens!
While everyone else is kicking back and getting lazy on the couch, we're out there having fun, exploring new situations and improving our sex skills. By choosing to enjoy the single life, you're seeking out the adventures that make you happy…and it takes more strength than most people think.
Copyright © 2023 Georgie Wolf It is illegal to use any or all of this article without the expressed, written permission from Adult Match Maker and the author. If you wish to use it you must publish the article in its entirety and include the original author, plus links, so that it is clear where the content originated. Failure to do so will result in legal action being taken.
The content posted on this blog is intended for informational purposes only and the opinions or views within each article are not intended to replace professional advice. If you require professional relationship or sexual health advice you should consult with an appropriately trained and qualified specialist.