Explore your kinks & fetishes at these parties!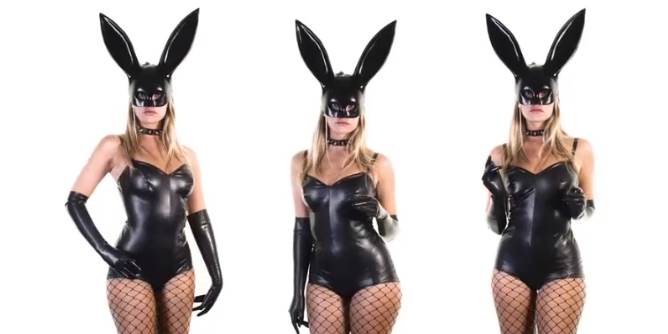 Australia has a fairly active and regular party scene for kinksters with both private and club events with play spaces most weekends in most capital cities. But did you know there's also a range of specialised parties and get-togethers focusing on some of our favourite fetishes?
Foot Fetish Parties
As we've mentioned in an earlier blog post, foot fetishism is one of the biggest kinks so it's no surprise to see the rise of Foot Fetish parties. Podophilia parties can range in style from foot, shoe, or boot worship, humiliation and degradation sessions with feet, and outright sadomasochist trampling, both barefoot, and heeled. If you're lucky, you may even find a party that covers them all.
These parties attract a high volume of shoe-loving women with a dominant bent, and the (mostly) men who seek to serve and/or submit to them via the feet. Generally, you'll find these parties at private or discrete locations, with attendees indulging in both the social and play aspects of the party. Tops can kick back to enjoy a drink and a chat, while bottoms worship at their feet, supplying footcare like massage and pedicures, or submitting their bodies as footstools and human catwalks.
No matter the rules or protocols of the particular party, you can expect to be surrounded by foot fetishists from all walks of life, gathering together in active celebration of the feet.
Leather/Rubber/Latex Parties
We've incorporated these events for the common ground they share - a fetish for one (or ALL!) of these wonderfully sensual fabrics, a deep passion for the care of these items, and a love of a big, loud, sweaty dance party. Due to the absolutely massive kink following in each of these scenes, the culture is a lively one, with the major cities playing host to larger parties several times a year.
In Australia, these bigger events are often some of the finest fetish parties around. They're opportunities for people to participate in a classic 'club' environment – the loud music, pretty lights, plenty of space to dance – while indulging in their fetish for beautiful kinkwear that might be too much for mainstream club events, and would gain nowhere near the level of appreciation.
Latex, leather and rubber events attract players of all varieties, with the main expectation being to dress for the occasion – the dress code will be stricter than most kink events, as is to be expected when attending a party in celebration of a particular look. Look forward to performances and public play, great DJ's, lots of space to dance, and people available to shine you!
Femme Domme Parties
Similar to Foot Fetish parties, the common thread to these parties is a Femme Domme presence topping a generally male group of submissives, but at these events, many types of scenes can be indulged in. These parties are often a great starting point for those wanting to explore their submissive tendencies away from the public scene, with the potential to experience a range of Dommes. There's also opportunity to develop an idea of the type of Dominance you want to experience, as either a giver or receiver.
Femme Domme parties range in style, but you can generally expect to meet a range of Dommes ready for an experience with a submissive. Some parties are focused on more sadistic pleasures and skillsharing, ranging from basic impact play (like spanking) all the way through to some mild CBT. There are also parties with a more social focus, like luncheons and dinners. The submissive side of these events (whether social or play) attracts mostly males. The social parties are particularly popular amongst male crossdressers with service submission tendencies – like 'sissy maids' whose preference is to look gorgeous while aptly following instructions and carrying out their assigned duties.
CFNM (Clothed Female, Naked Male)
Not uncommon at Femme Domme events, but certainly not restricted to them, CFNM parties are also a vibrant part of the Swingers community, and perfect for those female voyeurs and male exhibitionists.
There are generally fun and social affairs, and in terms of what you'll see, it's fairly self-explanatory; clothed women catching up and chatting with each other, and the very nude men that surround them. Although these parties have a lot of sexual potential, and quite a bit of conversation about said potentials, they are not sex parties as such, but often a preliminary meeting point prior to a sex party.
Couples and singles are generally very welcome at these parties, unless, of course, they're specific to one or the other. Expect to find like-minded people, men who want to be looked at, and bring your appreciation of penis.
Watersport Parties
Growing in popularity over the last several years, Watersports used to mostly live in the domain of the gay male fetish scene, like many of the things we now see as not only acceptable, but FUN. Playing with body fluids certainly isn't everyone's cuppa, but there is certainly enough interest for Australia's major cities to host regular fetish nights for Watersports, and the occasional larger party also putting aside space for this play.
Many of the regular events are still held in spaces known for their predominantly gay male following, but they are not exclusive events – just not on the radar of many hetero couples, but their representation is growing.
These parties appeal to those who love pee-play and want to take it up a notch, attracting both voyeurs and exhibitionists who love piss and mess… and making that mess in a custom-made, easy to clean space – practical mess-makers! When you're up for doing more than just peeing on peeps in the shower, check out a Watersport Party.
Littles Parties
Not so common, and still one of the most misunderstood of all fetishes and D/s dynamics, is ageplay. Due to the lagging stigma, particularly for those identifying as ABDL, social events are generally small and private, often organised amongst friends.
Littles parties are often reminiscent of a traditional children's party crossed with a kindergarten. They are fun, light-hearted events, focused on play, both directed and independent. Dress-ups and props (eg. plushies, dummies) are often vital to a Little identity, and are always encouraged at party events. Parties for Littles can be a magickal experience – with games and paints, movies and music, a range of random activities, and of course, a table full of party food. And you can dress up, and let out that inner child in a safe and purposed space.
PetPlay Parties
Petplay also has its fair share of misunderstanding. But petplay has found its niche, in part, due to a strong association with the leather, latex and rubber communities, of which many petplay outfits are constructed, and in which petplayers can find a strong party scene, regardless of the 'pet' they identify with.
Members of the petplay community identifying with the more common pet varieties – particularly kittens and pups – enjoy a social environment with fairly regular events. The playful pups with their ceaseless energy continue to grow into a solid and celebrated part of the fetish community Australia-wide, and hold regular 'MOSH' events where pups (and Handlers) get together to indulge in some high energy rough n tumble wrestling, yummy treats, and play with other pups. Similarly, kitten parties can get just as hectic, with laser lights, balls of yarn, pats, and pouncing aplenty. Like the parties for Littles, dress-ups and props are encouraged and pet play events, and Carers, Owners, and Handlers are welcome.
Regular Club Events
Most major cities have fairly regular fetish, BDSM and kink play parties, some specialising in bringing kink into the nightclub, others creating a public 'dungeon' that serves as both stand-alone venue and play space.
These large events will often celebrate different fetishes and kinks with theme nights throughout the year, and are a great place to get together with like-minded folk to socialise and play.
Adult Match Maker sponsors and supports many of Australia's largest kink parties so check the Event section regularly to see what's coming up close to you.
Copyright © 2020 MisKnickers It is illegal to use any or all of this article without the expressed, written permission from Adult Match Maker and the author. If you wish to use it you must publish the article in its entirety and include the original author, plus links, so that it is clear where the content originated. Failure to do so will result in legal action being taken.