Top 5 Sex Positions that put Her in Control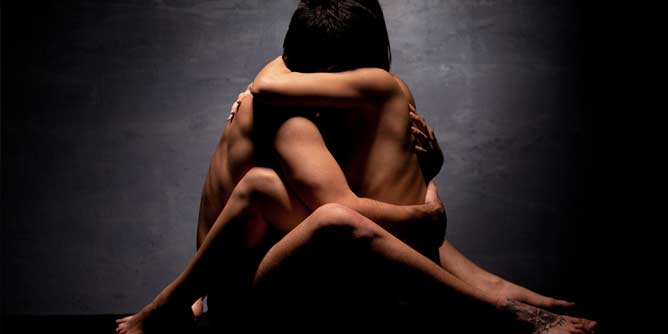 For many women, sex education and advice over the years has been pretty shitty. Even as recently as the last decade, women and girls are taught that sex is something that happens TO them, rather than it being a mutually enjoyable and beneficial activity for all involved. We've all heard the phrase "Just lie back and think of England" or something similar that suggests women should just "put up" with sex for the sake of their partners and almost every sex scene in almost every movie or TV show shows the basic "missionary position" putting women in the passive seat and men in control.
As mature, open-minded adults we know this is ridiculous and sexist and that many men enjoy letting their lady take the reins in the bedroom so we've selected five of the best sex positions that put her in control and let you guys lie back and enjoy the ride.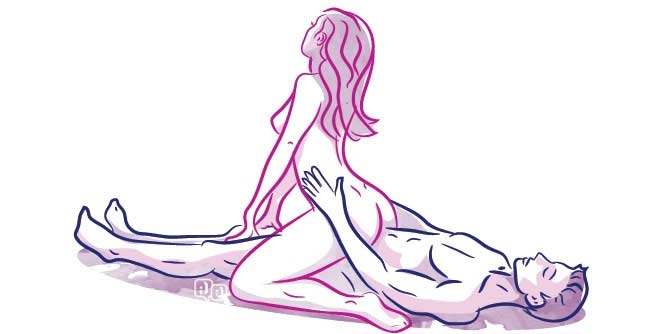 Cowgirl (and Reverse)
This position is a favourite of so many women (and their partners) for a bunch of reasons. The angles that she can achieve by a slight adjustment of her hips can allow for amazingly deep penetration as well as that sometimes-tricky-to-find G-spot stimulation. She has all the control in the movement and can dictate how fast, how slow and how deep she wants it. Forward facing the couple can kiss and share intimate eye contact. He can stimulate her breasts and nipples and, just quietly, it's also an incredible abs and thighs workout! In reverse she has that same control of angles and movement, and he gets to watch her delicious back and butt move on top of him. Win win!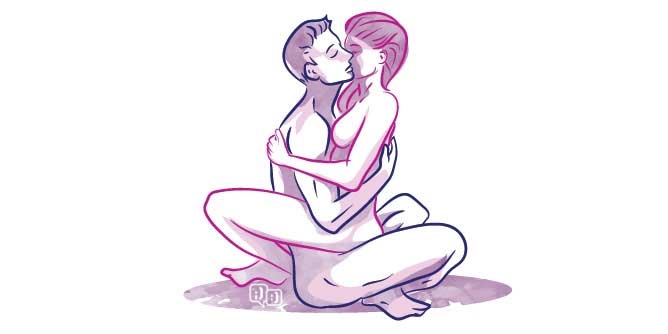 Lotus Position
Similar to Cowgirl in the fact that she is essentially "on top" but both partners are sitting up with her on his lap and her legs wrapped around him. This is a gorgeously intimate position that brings two bodies super close together for hugging, kissing, stroking and eye contact. Because she is on the top position she regulates the movement, the depth, and the rhythm and puts her in the driver's seat. Vroom vroom!
Blindfold Sex
Technically this can be in any position (although I wouldn't recommend it for missionary or any where he needs to see what's going on like standing up in the shower sex), but blindfolding your man and having your wicked way with him is a great way to change that power dynamic and have him in the palm of your hand. Tease him and please him and indulge yourself with his body… You could even tie his wrists to the bedpost to make sure he's completely under your spell and at your command.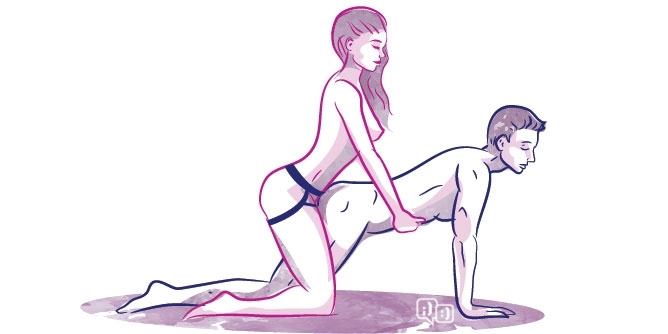 Pegging
Pegging is the ultimate in female controlled positions. Although I do recommend (especially to new players) that you let him dictate the speed and depth of the penetration, there is something incredibly empowering and commanding about penetrating your man in one of his most sensitive and pleasurable areas. Seriously, guys, having your prostate stimulated is not only an amazing way to discover new sensations and ways to orgasm, it absolutely, 100% does not make you gay. In fact the ONLY thing that will ever make you gay is, wait for it…. Being gay. Check out my What, How, Why of Pegging article for more information!
Seated Oral
While technically not a sex position in the basic idea of sex being penetrative, this is still on the list because a) sex isn't just penetration, and b) it's freaking awesome. Seriously, there's something incredibly hot about having your man kneeling in front of you as you sit back in a chair and let him go down on you. You will feel like an Empress on a throne. You can move your hips and body, and grab onto his hair and head (with consent of course) and just grind yourself into his face, for want of a better term. Let your inner power out and don't let him stop til you're a quivering mess of orgasmic bliss.
Copyright © 2020 Eva Sless It is illegal to use any or all of this article without the expressed, written permission from Adult Match Maker and the author. If you wish to use it you must publish the article in its entirety and include the original author, plus links, so that it is clear where the content originated. Failure to do so will result in legal action being taken.