The Health Benefits of Going Down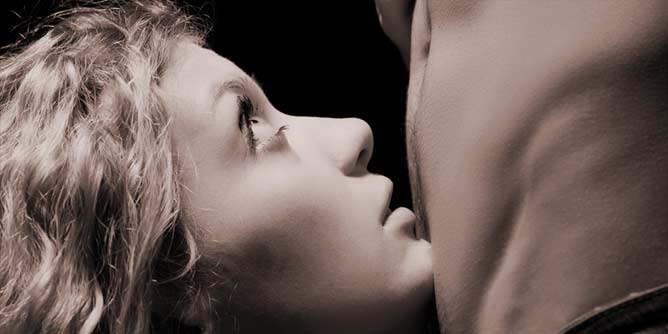 We all know oral sex is awesome. Whether you like munching the muff or slurping the shaft, going down on someone is an awesome way to express intimacy, sexiness, and desire. Did you know, though, as well as feeling pleasure in the pants, oral sex is great for a whole bunch of healthy reasons!
Here are some of the best ones!
1. Cancer Prevention
Sperm is pretty fucking amazing stuff. Match it with an egg and it creates life… Swallow it and it can actually help prevent breast cancer! Studies have shown that women who indulge in the gooey milkshake of love around twice a week have significantly lower rates of breast cancer than those who don't. It's not just the breasts that can benefit either. Regular ejaculation for men has also been proven to reduce the risk of prostate cancer.
2. Anti-Depressant
As well as all the life-giving, and cancer-preventing goodness than can be found in sperm, recent research has shown that certain ingredients within it; cortisol, estrone, and oxytocin are all known to elevate mood and create feelings of affection, contentedness and well-being.
3. Helps You Sleep
Yes, we all know the relief and release of an orgasm can help send you off to sleep, especially the guys, but did you know that semen contains melatonin? That's one of the best and most efficient sleep inducing chemicals in the world, and is far better for you than chemical heavy sleeping tablets.
4. Good For The Gut
We've all seen those ads on telly for probiotic bacteria for inner health and gut well-being, but did you know that the vagina contains these amazing floras as well? Lactobacillus are the main bacteria that lives in the vagina and its neutralising qualities are essential in keeping a good healthy balance in not only the vagina, but your digestive system as well.
5. Take A Deep Breath
When we spend a long time going down, regardless of which genitalia we are going down on, we tend to change the way we breathe, taking in deeper breaths and bringing in more oxygen. Our diaphragms get a good workout and our lungs fill more. This deeper breathing has so many health benefits including helping to improve liver and lung function, balance control, mental well being, and relaxation.
Copyright © 2020 Eva Sless It is illegal to use any or all of this article without the expressed, written permission from Adult Match Maker and the author. If you wish to use it you must publish the article in its entirety and include the original author, plus links, so that it is clear where the content originated. Failure to do so will result in legal action being taken.