Get your gear off for National Nude Day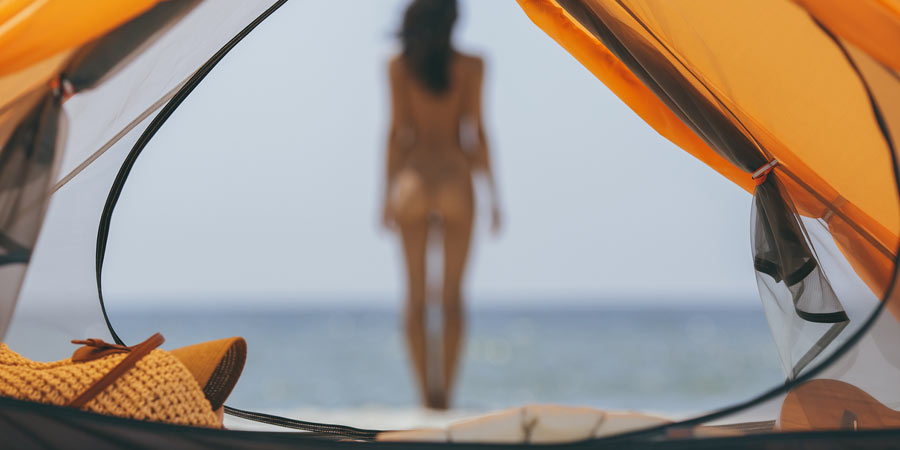 Nudists around the world go au naturel on 14 July to celebrate National Nude Day. So c'mon get your gear off and let's celebrate!
Firstly can we ask, why are these celebrations which involve removing clothes always in June/July for those of us shivering mid-Winter downunder? Pants Off, Naked Selfie and now National Nude Day! I guess the only positive is that with so many of us working from home we just have to turn up the aircon and perhaps wear socks lol. We were about to blame some north of the equator country but apparently this celebration originated in New Zealand thanks to a very brave streaker. Go Kiwis!!!
Nudists believe that the human body is at its most beautiful when it is in its natural form unrestrained by clothes or social boundaries. People wrongly believe that nudism has sexual overtones which nudists will tell you couldn't be further from the truth. It's all about freedom of self expression and National Nude Day seeks to give nudism more exposure (yes, pun intended).
In Australia the first nudist club (which is still operational) was established in 1949 and the Australian Nudist Federation was founded in 1968 to support nudists downunder. Today Australian laws about nudism varies from state to state and you can't show your map of Tassie in Tasmania. But except for Queensland most states have places where you can legally be nude.
Unless you have access to an outdoor area where you can legally be naked in Australia we suggest you stick to the confines of your home and property. And if you are planning to celebrate au naturel please be mindful of children, neighbours and particularly any work colleagues on a Zoom call. It's all about boundaries, consent and obviously not being arrested.
If you have a mental blank about how to celebrate, check out our blog post about things you can do nude. And if you're planning on venturing out to a nude beach this Summer you can read all about nude beach etiquette.
Nudists around the world go au naturel on 14 July to celebrate National Nude Day.
Clothing = optional
Masks = mandatory in some states#nationalnudeday pic.twitter.com/aLdEkp0y7h

— Adult Match Maker (@AdultMatchMaker) July 13, 2021
Copyright © 2023 Adult Match Maker It is illegal to use any or all of this article without the expressed, written permission from Adult Match Maker and the author. If you wish to use it you must publish the article in its entirety and include the original author, plus links, so that it is clear where the content originated. Failure to do so will result in legal action being taken.
The content posted on this blog is intended for informational purposes only and the opinions or views within each article are not intended to replace professional advice. If you require professional relationship or sexual health advice you should consult with an appropriately trained and qualified specialist.