Are you a Grower or a Shower? Part 2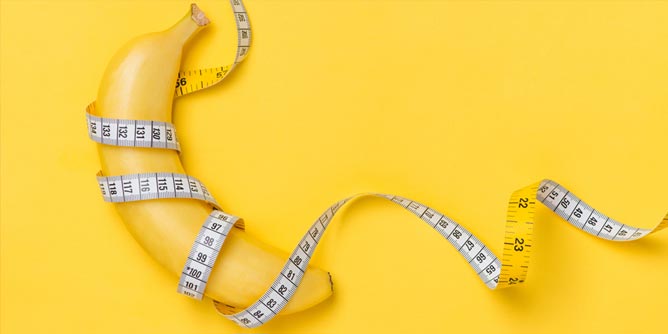 Sponge animal toys – how much fun are they? Just add water and watch them grow. But guys we're guessing that discovering your penis did a similar thing was a whole lot more fun. But, back to the story!
As soon as men become sexually active they quickly learn that they fit into one of these categories – grower or a shower - and although the comments on our recent post focussed on men knowing how to please a woman we're sure that for some growers it's caused some feelings of insecurity or anxiety.
So what do the terms actually mean and what percentage of men fall into each category?
Researchers in a recently published study took penile measurements of 274 men and found that the average change in penis length from flaccid to erect was 4cm. Researchers determined a "grower" was a man whose flaccid penis gained significant length over 4cm (on average 5.3cm), whilst a "shower" gained significantly less than 4cm (around 3.1cm).
And - drum roll - it found 26% of the men were growers and 74% were showers.
There were no differences in the groups with regards to race, smoking, erectile function, etc. although it was noted that the growers were younger. Although not covered in this study researchers do know that health can play a role. There are some medical conditions which can affect the elasticity of a penis because of the collagen fibres and how stretchable the tissue is. And of course for men carrying a few extra kilos around the middle their flaccid penis can appear hidden making it look smaller (a very good reason to hit the gym and lose that belly guys).
Even more interesting was that although the growers may appear smaller when flaccid, they're more likely to be larger during an erection by 2.4cm with an average erect grower achieving 15.5cm whilst the erect shower achieved 13.1cm.
In an interview with Thrillist Dr Tobias Kohler said, "It's genetics - just like some people are taller and some people are shorter. There's a genetic variation in humans like there is among all species and animals. It's true that there is discrepancy. Some guys' flaccid length is very similar to their erect length. And some guys' flaccid length is dissimilar to their erect length."
And when asked if there's anything a guy can do to make his penis longer he said, "If there were something to do to change that, I think guys would be doing it. They still always ask. As a surgeon who operates on penises all the time, if there was any way to make penises longer [starts to laugh]... It just doesn't exist."
And if you didn't catch it the first time here is a link to our recent blog post, Are you a grower or a shower?
Copyright © 2020 Adult Match Maker It is illegal to use any or all of this article without the expressed, written permission from Adult Match Maker and the author. If you wish to use it you must publish the article in its entirety and include the original author, plus links, so that it is clear where the content originated. Failure to do so will result in legal action being taken.