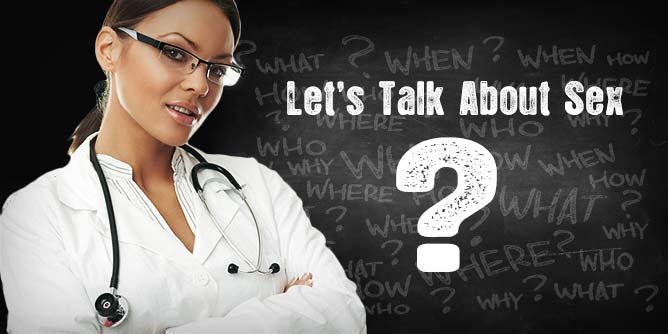 Q: The other night my boyfriend and I were playing and he was going down on me and he started licking at my ass hole and it kind of freaked me out. We've never done any anal or anything and it was so weird. He thought it was funny that I was a bit grossed out and said that everyone does it and it's really sexy. Is it really something people do? Should I let him? What if he wants me to do it to him? I do admit that later when I was thinking about it I got a little turned on, and now I don't know what to think.
A. Okay, so the first thing I want to say is 100% no you do not have to do anything you don't want to or that makes you uncomfortable. No matter how "normal" or not it is. Secondly, I'm sorry that your partner made you feel like you were abnormal for not liking it or being confronted by it, that's definitely not what you needed, especially at a moment you're feeling extra vulnerable. Thirdly the whole "everyone does it" argument is completely moot, because a) no, not everyone does it and b) it's completely irrelevant to your personal feelings.
The thing about sexual play is that it's up to the individual what they want to do or not do. The minute your partner is uncomfortable or unsure it is time to stop. That doesn't mean the act cannot be discussed or talked about between you and perhaps revisited later, but that for that specific moment, it is not okay, and it's time to stop.
So let's talk about rimming
That's the "sex term" for what he was doing, the act of licking and orally pleasuring the anal entrance. While no, not everyone does it, it is definitely an act that is becoming more popular, or at least more talked about and more accepted in wider social groups other than just the "porn set".
So why do people do it?
Main answer, it can feel really great! The entrance to your anal passage is littered with nerve endings and sensitive areas and, when touched in the right way, can illicit incredible feelings similar to other enjoyable oral sensations. It also, similar to anal sex, has that "taboo" connected to it so it can bring some of those "bad boy/girl" fantasies to life.
Getting prepared
While you don't necessarily need to do the full on douching routine that a lot of people do before anal sex, it's definitely important for both hygiene and peace of mind that the area is freshly cleaned and groomed. By groomed I mean it can be a good idea to trim, shave or wax your butt-hole cos no-one likes hair in their teeth!
Another good thing to use is a yummy flavoured lube. This can help two-fold. One it makes the area nice and sweet to the taste, because regardless of how clean someone is, psychologically the area can still be off-putting for some, and secondly it helps lubricate the area in case you decide you'd like a little finger or toy penetration at the same time.
How to play
Play and lick and tease the area with your tongue. Go around the outside a lot and tease the entrance. Use your fingertips to squeeze the buttocks or trace trails around where your tongue has been. Even trail them between their legs to their genitals and tease along there too.
Listen to their sounds and watch their movements and use them as a guide for where they like the sensation the best. Anal toys and plugs can be a great addition to your playtime too and can also help ease your body into more penetrative anal play.
Safety First
Like any sexual play there is always a risk to your health so it's important to be mindful of this. Dams are a really great way to have your butt-hole and eat it too (see what I did there?) which can really ease your mind over both the STI risk as well as the other fears about hygiene and taste that can arise with rimming. If you can't find a dam (a square piece of thin latex often available at sexual health clinics) then you can always cut a condom down the side and stretch it out.
The main thing to remember is consent is key, and it's always okay to stop what you're doing and reassess what you want.
Be open and honest with your partner about how you feel about it and do a bunch of research on it together so you're both on the same page and level of understanding about what you want or don't want.
My final comment is looking at your last comment. The fact that the thought is starting to turn you on is a great sign that you're maybe ready to try something new, and see where it takes you. That's awesome! There is absolutely nothing wrong with stepping out of your comfort zone to experiment with something new, especially with a trusted partner, just remember only yes means yes, and it's your prerogative to stop whenever you need.
Copyright © 2020 Adult Match Maker It is illegal to use any or all of this article without the expressed, written permission from Adult Match Maker and the author. If you wish to use it you must publish the article in its entirety and include the original author, plus links, so that it is clear where the content originated. Failure to do so will result in legal action being taken.