How to give the perfect hand job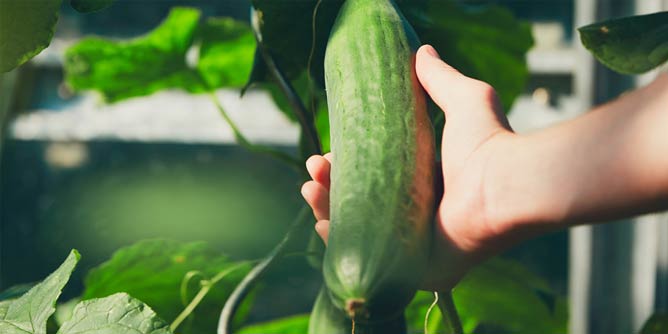 Penises. I love them. Big, small, fat or thin, each penis is as unique as the person attached to it and, just like the attached human, has different things that it likes and dislikes and has specific ways it enjoys being touched.
If you listen to stereotypical "jokes" about men and sex you may be under the impression that "hey, as long as they touch it the job's almost done" but, in the great scheme of things that's not only absolutely untrue, it's also completely insulting to the penis owners of this world.
Yes, okay, there are some men who don't really give a crap about the who, how or why, just as long as they're getting off… But it's time we stopped listening to those sort of men as they do nothing but a disservice to all the incredibly sexual and sensual men out there who are looking for far more than a quick tug, and actually want to experience the closeness and mutual satisfaction that can come from the intimate touch of a partner.
Choking the Chicken
I think a lot of the issues that come with hand-jobs are the nicknames we give it. Jerkin the Gherkin, Bashing the Bishop, Choking the Chicken… These terms are all very… well… Violent! They make it seem that the only way to touch a dick is to grab it in your fist and pump it up and down like you're trying to unclog a drain… And while that sort of action does have a place, it is not the be all and end all of cock stimulation and can actually be uncomfortable and even painful for many guys. So relax, girls (and guys who like penises), it's not a race to the finish…
Slip and Slide
Like I say so often in articles about stimulating women, getting the area wet and slippery is one of the most important parts of pleasuring a woman, and it is the same with guys. Just tugging and rubbing along dry skin with your dry hands is a recipe for rope-burn. Ouch! Lube is absolutely your friend and even the act of applying it can be considered foreplay. Drizzling it slowly over the head and using the tips of your fingers to slide it down the shaft can be incredibly sensual. Make sure the whole shaft is covered and slippery and trail your fingertips along it. Tease it with gentle squeezes and strokes, but keep it light to start. One of the most awesome feelings in the word is feeling a cock begin to grow and harden in your hands, responding to your touch and it should be something both you and your partner savour.
The Art of Tease
Like I said above, slow and sensual is as good for guys as it is for girls and tempting and teasing them to the edge of ecstasy is something heaps of guys enjoy. Getting nice and close to their cock, so they can feel your breath on it is an amazing feeling. Especially if you look up every so often and connect with eye contact… Slowly lick your lips and go back to concentrating on their shaft… Will you lick it? Are you going to put it in your mouth? Ohhhh the waiting and wanting can be incredibly intense for them and you never even have to put it near your lips.
Don't Get Shafted
While I have mentioned the shaft many times in this piece, that really is just one part of the penis and it's important to remember that other areas can be just as, if not more, enjoyable, than just stroking the shaft. The head of the penis, and the frenulum (the seam bit that attaches the shaft to the head) are usually the most sensitive part, so making sure you don't ignore them is a huge part of giving a great hand-job. Tickle your fingers over it, squeeze it gently as your fist or hand moves over it, blow onto it with gentle breaths. Use your thumb to gently massage the frenulum as your fist strokes or squeezes. The testicles are also incredibly sensitive and pleasurable to the touch and should not be ignored! I know there is often a bit of fear about touching balls, it's no secret that they can be a source of great pain and discomfort if not treated carefully, but gentle strokes and squeezes as you play with the rest of the penis can illicit amazing sensations.
Two to Tango
You have two hands, use them! Having one hand stroking the shaft and the other tickling the head or the balls is a fantastic way to change up the sensations all at the same time. Gripping the shaft between two hands is another way to change the game, not only does the cock get double the touch, but it also does something else… It makes the penis look and feel even bigger and what guy doesn't want to think he has a monster cock that needs two hands to stimulate? Instead of stroking up and down use one hand after the other to stroke/pull up. As one hand is slipping off the top of the head the other is starting its slide upwards … Start off slowly and build up speed with the two hands moving in synchronicity together.
Cut or Uncut
There are some very subtle, and not-so-subtle, differences between a circumcised and uncircumcised penis and it really is important to note that the way you touch them can be different. Whereas with a circumcised penis the head is always visible and "out", that isn't the case with most uncircumcised ones and so it means the head is often far more sensitive to the touch and may need you to take a gentler approach. It is also important to note that the foreskin is (like the head) full of nerve endings and playing with it can bring out some amazing and different sensations than the rest of the penis. When a penis hasn't been circumcised the outer skin is often far more flexible and moveable than with a cut one, so you can use the skin as a "sleeve" and slip and slide it over and around the shaft. Be aware not to pull it back too far off the head, though (unless you're asked to) because it can pull against the frenulum and be a bit painful for some guys.
Look, Listen, and Learn
Like with everything to do with sex, communication is vitally important to a good experience. Watch your partner's face as you touch him. You'll see it in his expressions that what you're doing is good. Listen to his breathing and his moans (seriously, guys, make more noise… We love it) and remember the parts of his body and the way you touch it for future reference. Check in often, "Is this good, baby?" and ask him if there are specific things he would like you to do. Tell him how beautiful/big/smooth/hard he is and how much you love it. Use his breathing and body movements as a guide to what you're doing, and to inspire you to keep going.
A Helping Hand
You know what's really hot? And can also help if you're not 100% sure you're doing it right? Ask them to show you how they like it. Watch their hand move and gently place yours over the top. Squeeze their hand as they play, trail your fingertips behind their fist, watch and touch and learn their style. It's such a great way to learn all about them, as well as sow them how much you're into them and want to pleasure them.
Touch is such an important part of life, from a supportive hand on your shoulder, to a good ol rogering by someone you think is hot, and I truly think the more we learn to give touch to others, the more of a content and happy society we will become. Start to change the world, one touch at a time… And give loads of hand jobs… Your men will thank you!
Copyright © 2020 Eva Sless It is illegal to use any or all of this article without the expressed, written permission from Adult Match Maker and the author. If you wish to use it you must publish the article in its entirety and include the original author, plus links, so that it is clear where the content originated. Failure to do so will result in legal action being taken.