How to Host a Mind Blowing Orgy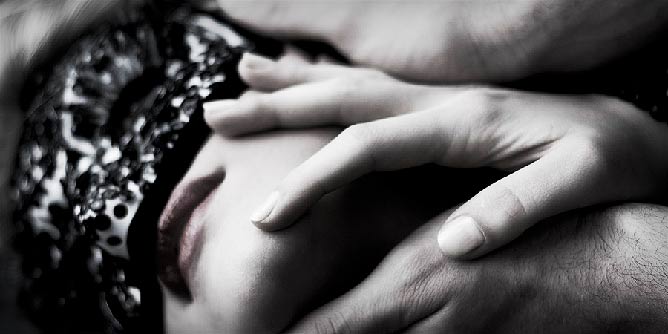 In the sex survey Adult Match Maker conducted it was surprising (well not so much to me) to see that out of 7600 people who participated in it, over 70% have fantasies of being with multiple partners and over 50% are into group sex and orgies!
Clearly the sex lives of Australians are not so vanilla after all. So with that in mind, let's get straight into the good stuff. Instead of just having an orgy, let's see how we can make it mind-blowing!
Invite the coolest and sexiest people you know!
And definitely people who don't have relationship issues. There is nothing that kills the mood quickest than someone having a domestic, right? So my number one tip to create orgy awesomeness is to only invite a group of people you're really comfortable with, who are easy going and sexy to boot! I say this because it's a gamble inviting people you've never played with, or haven't met, before because what people say and how they actually go when they are naked and into the action, can be totally different. It doesn't mean you can't invite new connections, the odd sprinkling could be the extra spice and excitement, which adds to the experience, kind of like having a new shiny toy people want to play with.
A fully equipped play zone with toys and kinky options!
This means tissues, condoms, hand sanitizer, lube, bathrooms stocked with towels and soap and in multiple locations, preferably within arm's reach. You know, all the usual stuff but if you want to go one step further to make it extra fun, have a selection of toys (all clean and sanitized of course). Dildos of different sizes, vibrators, cock rings, anal plugs and stimulators plus some kinky options such as some restraints, blindfolds, a riding crop or two. Everyone has different kinks and things they want to explore or know they're into so by providing options for them to explore and expand on during the night, you keep things interesting and exciting!
Break out the massage oil!
Even better, get those candles where the wax turns into massage oil (or just get some massage oil) with mood lighting and a group of bodies all oiled up, sensually caressing and teasing each other, this is a fabulous way to heat things up! If you want to make it even more mind-blowing, put a ban on any kind of insertion for a period of time or until a particular time in the night. This will increase the sexual tension massively with all that stimulation and not being able to get release…. Yeah… just be prepared for insatiable fucking once the ban has been lifted or you hit "GO" time!
Fantasy Material!
Find out what everyone has on their fantasy list that they haven't ticked off yet, or what they loved so much they want to do again and set up a bingo list. This heightens the wow factor of the night because people get to try new things and actually live out at least one of their fantasies. Bonus awesomeness if it over delivers in comparison to the one in their head. Now chances are you'll all get into the playing and forget all about yelling bingo but at least it provides some ideas and inspiration for those who are up for the challenge!
Have a safe word so you can push the limits and boundaries!
Particularly if you want to make sure it all goes amazeballs with the, massage oil, toy and kink options along with your extensive fantasy list. Even though you're playing with a group you're quite comfortable with, make sure you're all on the same page when it comes to having an intention to push the limits with each other. If everyone agrees to that then the best way to keep it on track is to work out what words or signals indicate "no I don't want to do that" and a safe word so you can all get lost in the experience, take it a bit further but everyone has a way of saying "stop" or "don't' take it any further". This limits misunderstandings and uncomfortable situations.
If you have all of those, there is no reason why your orgy or group experiences won't become legendary amongst your friends and to add some extra spice or variety, you can have themed nights so people can dress up (or down) and you can decorate the play-zone to match!
So tell us, what totally "made your night" at a sex party?
Copyright © 2020 Chantelle Austin It is illegal to use any or all of this article without the expressed, written permission from Adult Match Maker and the author. If you wish to use it you must publish the article in its entirety and include the original author, plus links, so that it is clear where the content originated. Failure to do so will result in legal action being taken.