What's a cock ring and how do I use one?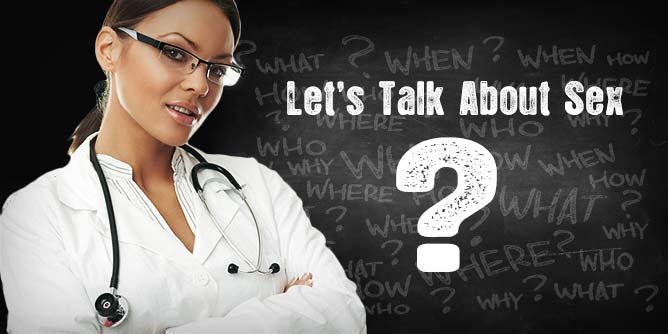 Q: In a conversation recently the talk went to sex toys and someone started talking about cock-rings. Everyone seemed to have something to say about them but I don't even know what one is? What do they do? Are they like a vibrator for men? Can someone enlighten me?
A. So, a cock ring is essentially a tight-ish rubber or silicone ring that slips down to the base of your penis and restricts the blood flow. This is useful in a few ways, the first and foremost of which is to help men with erection and blood-flow issues, as well as things like premature ejaculation.
For example, did you ever, as a kid, wrap a piece of cotton around your finger and watch the tip go red, then purple, then start to throb a little? That's pretty much what a cock ring does. It keeps the blood in the penis and makes it harder and thicker and, for men who can have problems with maintaining erection, can make all the difference in the world as it stops the blood from flowing back down.
In this same way it also helps those who suffer from premature ejaculation because it takes longer for the pressure and sensation to respond and allows for more thrusts and action, and then, when he DOES come, it has been reported to be stronger, more powerful and more enjoyable than just regular orgasms.
Thick Or Thin? One Size or Adjustable?
For the most part, most men we talk to about this recommend a thicker ring. The thinner rings have been described a lot as having a "pinching" feel rather than a "tight grip" feel and can be a little bit uncomfortable, especially if you're not used to it. You can also get adjustable ones either in a lasso style that has a little clip you move to adjust the tightness or looseness (although often the silicone is super thin and gives that pinching feel), or with press studs to change the girth. These are usually made of leather or PVC and can be great for those who like to look the part in leather wear etc, but can be tricky for new users to work out exactly what feels right for them.
Our sexpert recommends: PipeDream Fantasy C-Ringz, Tantus Super Soft C-Ring, California Exotic Silicone Stud Lasso, California Exotic Tri-Snap Erection Ring
Double It Up
You may, in your research, come across cock rings that have two loops (a small and a large) or just one big one that looks like it should be a cock ring for an elephant or something… These are designed to restrict not only the shaft of the penis but also wrap around the testicles as well, doubling the pressure, the intensity, and the pleasure. Quite often the larger single loop ones are made of metal or rigid, non-stretchy silicones and plastics but I'd recommend leaving those until you're a bit more used to using them and working out which style/size etc is best for you.
Our sexpert recommends: Rocks Off Cock and Ball Ring, Doc Johnson OptiMALE 3 C Ring Set
Get The Buzz
In the top paragraph, I said "essentially" because over the years they have evolved and changed and improved a lot and the humble rubber ring is seeing a whole new life as a pleasure toy as well as a non-medical aid for ejaculation and erection issues.
Probably the most common "updates" to cock rings is the inclusion of mini vibrators that are designed to not only carry vibrations down the penis for extra stimulation, but also to vibrate against the clitoris for "her" pleasure during heterosexual intercourse.
While this is a noble and theoretically positive addition, for the most part they're a little bit crap. I say "for the most part" because every human is different, but the most common complaint about vibrating cock rings is that the vibrator is placed in a position that doesn't really touch the clitoris, and if it does, because of the constant movement of sex, it's not consistent enough. See, so many companies put the little buzzer in a horizontal position, but if you know anything about the anatomy of vulvas and their accompanying bits, the clitoris is at the top and the vagina is at the bottom… And with a little horizontal thing… Never the twain shall meet as it were… Some companies are now using a more vertical vibrator (some even with rabbit ear etc attachments) that are far more effective but for the most part, the majority of people I speak to prefer to keep their cock rings and their vibrators separated (used together, sure, but not as part of the same item).
Our sexpert recommends: Screaming O O'Hare Vibrating Rings (battery and rechargeable versions available), We-Vibe Pivot Cock Ring, Doc Johnson OptiMALE Rechargeable Vibrating C Ring
The Ol' Reach Around
Far more effective in adding extra sensations to the moment are the extra bits designed for his pleasure. While yes, female arousal and enjoyment is essential to good sex, men's pleasure is often left to the ejaculation side and the small, yet intensely pleasurable, additions are often forgotten. Like with the double loops mentioned above, there are a few other designs of cock rings that have been made to stimulate two other erogenous zones on the male body, the perineum and the prostate. These toys include not only the cock and often testicle ring too, they also curl around towards the back of the body, either with a flatter part to rest and vibrate against the perineum, or reach all the way around with a plug or similar to be entered anally for prostate and anal enjoyment. You can get them in both vibrating and non-vibrating versions, and all sorts of different sizes and intensities. These cool and updated tech versions are becoming more and more popular as men's pleasure, and the products to assist them in getting there, become more common and spoken about in conversations about male sexuality.
Our sexpert recommends: We-Vibe Verge (perineum), PipeDream Anal Fantasy Collection (prostate)
Simple Pleasures
My best advice is to go to an adult shop and have a look at the range they have. Start small and simple (most shops will have a good quality simple silicone ring for under $15) and see if you like it, and if you do you can start adding to your collection with all sorts of attachments and gadgets and gizmos. Always make sure the product is body safe (silicone really is the best for flexibility and body safety) and that you get a good water-based lubricant to go with it.
I hope this answers your question! Good luck, and enjoy the newly discovered world of cock rings and their friends.
* All recommended products are silicone, and within the range of most average budgets.
Copyright © 2020 Adult Match Maker It is illegal to use any or all of this article without the expressed, written permission from Adult Match Maker and the author. If you wish to use it you must publish the article in its entirety and include the original author, plus links, so that it is clear where the content originated. Failure to do so will result in legal action being taken.