Lights Camera Action! Make Your Very Own Sex Tape!
Sex Tapes aren't new. They've been around for decades! Jimmy Hendrix had one, Paris Hilton too. Even the dude who played Screech in Saved By The Bell has one (yeah, probably not the most searched words on Google I'm sure), and we all know how Kim Kardashian became famous. And now, with the invention and mass popularity of file sharing, smart phones and webcams, this practice is becoming more and more popular among couples and hook-up buddies. It's even the main theme of a new box-office smash hit movie, Sex Tape, starring the very funny (and super sexy) Cameron Diaz and Jason Segal.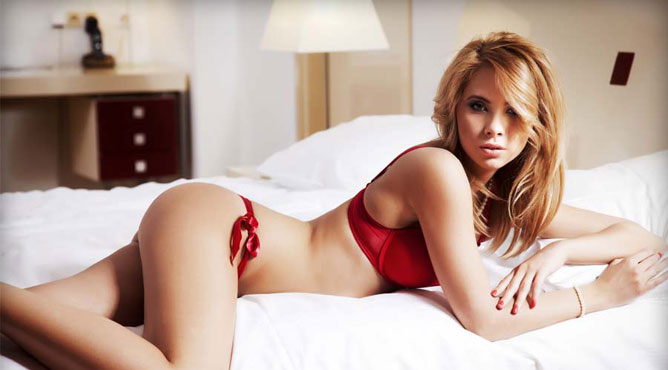 Making your own sex tape is heaps of fun. It's sexy and naughty and can be a fun moment to go back to with your partner and watch later. It's fairly easy to do too. You don't need to be Spielberg or Scorsese, all you really need is a working video camera, a naughty streak and a good sense of humour. I added this last point because it's absolutely imperative to be able to laugh at yourself and the situation because let's face it, as I've said in previous articles, sex is a bloody funny thing and the watching of it and laughing at it, especially yourself doing it, is one of the keys to a healthy and happy sex life.
Getting Started
Firstly, and this is absolutely vital, disconnect your device from any file sharing sync-type apps. Seriously. If you've seen the ads for Sex Tape you'll know why. Uploading this very private video to The Cloud or Facebook or similar could have completely devastating and embarrassing outcomes. Next thing is to choose your setting. Bedroom? Kitchen? Shower? Have a play with your video device (whether that be your smartphone, tablet etc...) and see where it catches the best view of where you'll be. Prop it up with books or a tripod if you have one. Hand-held POV stuff can be okay but you will most likely get distracted and move too much for it to be watched later.
Lighting is super important. You don't want it too bright so all you notice are the bits you don't want to see, but you don't want it too dark so you can't see anything when you decide to watch later. Lamp light can be good, as can enough candles. If you have a dimmer switch play with it til you get the soft light that makes everything look smooth and sultry.
Doin' The Do
You need a good balance here of remembering you're filming, but immersing yourself into the play as well. If you're too mindful of the camera you will end up looking kind of staged and "scripted" but if you get too distracted by the play you may end up moving to angles that you didn't want or don't like yourself in, or even moving out of shot completely.
Angles are everything. Trust me. As someone who posts a lot of selfies on social media and has many YouTube videos and similar I can tell you angles are super important. Test shots and warm up videos are a great way to work out which bits look best from which angles and where you'll look the most sexy.
Play sexy music in the background so there's a soundtrack to your own noises. Music helps set the scene, gives mood and also can be good for rhythm and pace.
Trust!
This is absolutely the most important factor. You really need to trust the person you are making the video with to not share it, post it, email it, broadcast it or do anything with it that has not been previously discussed and agreed on. It is absolutely NOT cool to send pics and videos of someone else without their consent and the aftermath of such things can be life changing. Be respectful and do nothing with the footage except watch it together and re-live the experience shared.
All in all, making sex tapes can be a fun and extremely arousing experience. So get your directors cap on and put on your porn star smiles and go have some fun!
Happy filming and don't be shy about commenting on your own experiences below.
Copyright © 2020 Eva Sless It is illegal to use any or all of this article without the expressed, written permission from Adult Match Maker and the author. If you wish to use it you must publish the article in its entirety and include the original author, plus links, so that it is clear where the content originated. Failure to do so will result in legal action being taken.