The Secret to Mind Blowing Oral Sex!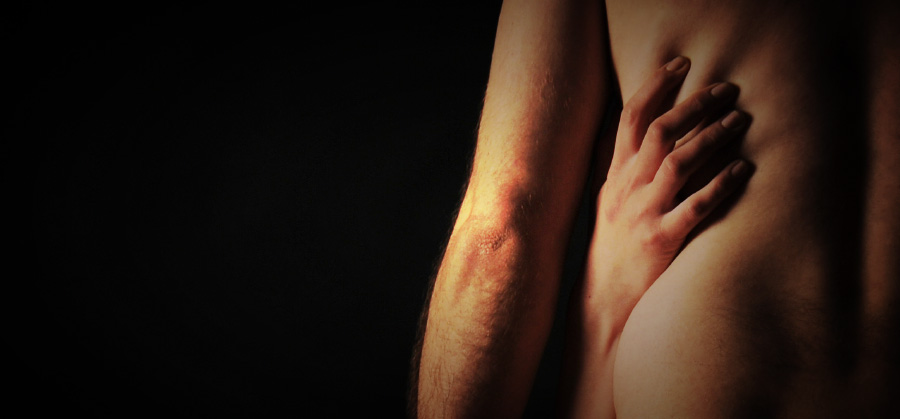 Oral sex is awesome. Whether it's on him or on her or both together at the same time, it's a fantastic way to please your lover and be pleased yourself. In this article I share some simple tips so that you, and the person you're going down on, get the best enjoyment out of it.
Remember Everyone's Different
What works on one lover may not work on another and, like all aspects of sex, communication is key to getting exactly what you want. I know it can be a bit tricky for some people to vocalise what they want in the bedroom but it doesn't have to be. Sometimes subtle communication, like moving your body to where you want it, and making noises when they get it right, can be all the hints they need.
Oral sex is different to having sex
Just moving your tongue in and out or bobbing your head up and down and trying to mimic penetrative sex is a waste of the fact that your mouth is a completely different body part. Unlike genitals a mouth can kiss, lick, suck, slurp, make noises and explore new parts AND you can also incorporate your hands and fingers into the play as well.
Let Your Fingers Do The Walking
On her: Did you know the clitoris isn't just limited to the little nub? The nerves spread out in a kind of wishbone shape so using your mouth and fingers to squeeze, spread or stroke the outer lips and surrounding area is a great way to maximise sensation and enjoyment. Insert a finger or two into her vagina while your mouth plays. It doesn't have to be too deep at all, and if she wants it deeper she will probably use her body to push down and guide you to where she likes it. Use gentle pushes and finger wiggles, at a different speed to your tongue, and it will send her crazy! Using your fingertips, trace along her inner thighs and the creases where her legs meet her vagina and butt, or if that proves too ticklish (which at the height of arousal it can) use a firmer touch of your hands to squeeze and push in those areas.
On him: A complaint I often hear from guys is how neglected their balls get during oral sex. Seriously, many guys absolutely love you playing with their balls when you're giving a blowjob. Gently stroking or tickling or squeezing them adds to their pleasure as does running your fingers along the perineum (the space between the balls and anus), and playing with their bums too. Gently pushing on the opening can create amazing feelings, and inserting a finger into the anus when giving head, because that's where the male G-Spot is situated, can give guys powerful and intense orgasms like nothing they've ever felt before.
Tongue Tricks
On her: An oldie but a goodie. Using your tongue, trace the letters of the alphabet against her clit. But don't just go through the motions. Change it up, go fast, go slow, use your lips as well as your tongue, trace the letters and make the word shapes with your mouth. The different places your tongue and lips go will stimulate all the various nerve endings (there are around 8000 of them in the clitoris alone!) and have her squirming and moaning and begging for more. Humming or moaning as you trace is another way to get different vibrations happening throughout her body too.
On him: Take long slow licks up and down the shaft, like you're licking an ice cream that's melting but you don't want to eat too fast. Or, hold his cock in your mouth and swirl your tongue around the head and shaft while you hum. Moving a hand up and down the base and around the balls while you do this creates all sorts of different feelings throughout his whole body. Change the shape of your mouth too. Make it tight, make it loose, make it suck, make it slurp. The beauty of your mouth is the control you have over the way it moves, so utilise this and keep it interesting and different.
Enjoy it!
I think one of the biggest turn ons about having any sort of sex is knowing the person you are having sex with is enjoying it as much as you. So if someone is going down on you let them know how good it is! Make noise, move your body, raise your hips, tell them how great it feels. Stroke their head (without pushing too much, unless they like that too), and guide them to where it feels best. In the same vein, giving oral is just as enjoyable as receiving it. Your mouth is an erogenous zone and sensually tasting and licking and kissing your partners genitals should be as much a turn on for you as kissing their mouth. Let them know how much you're enjoying it by moaning into them, telling them how good they feel in your mouth, or how sweet they taste.
Oral sex really can be one of the most enjoyable sex acts you can do, so get in, get down, and get eating! Your partner and your genitals will thank you!
Copyright © 2020 Eva Sless It is illegal to use any or all of this article without the expressed, written permission from Adult Match Maker and the author. If you wish to use it you must publish the article in its entirety and include the original author, plus links, so that it is clear where the content originated. Failure to do so will result in legal action being taken.