Cliteracy 101 for Clitoris Owners & Lovers!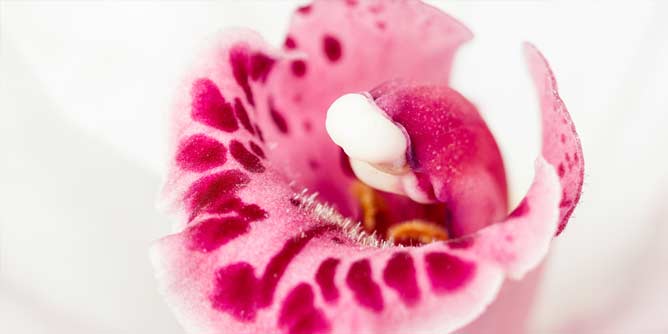 Just the Tip of the Iceberg
Before I go on to say anything else I need to make the most important part of understanding the clitoris very very clear. No matter what you hear about the "button of love"or "bean flicking" or anything that suggests the clitoris is just that little bud that sits snugly between the vulva and labia, it is wrong. Entirely! It is absolutely imperative to understand that the clitoris is Not Just A Button. In fact, that little pinky-white nub that you see is just a hint of a far greater organ hiding underneath. The best way to describe the full shape of the clitoris is that it looks a bit like a thin wishbone sitting astride a more puffy wishbone-shaped pillow. With the little nub stretching it's neck out and poking out up the top, and the long wishbone arms, and soft spongy pillow running along the length the labia, all the way to the vaginal opening, it really isn't small at all. In fact, the average clitoris is between 3.5 to 5 inches long and up to 2.5 inches wide, so it's very important to keep this in mind and not neglect those areas when you're heading down to Pussy Town for a visit.
Feelin'Good
Just like a penis, when aroused, blood begins to flow to the clitoris and all the areas around it making everything bigger and warmer and even more sensitive - and when I say sensitive, I mean it. Whereas the head of the penis has 4000 nerve endings, the glans of the clitoris has double them at 8000! Yep, and all 8000 of them are concentrated into that teeny little button you see, and flow down the "wishbone-like" arms and around the vulva carrying tingly, feel-good sensations to your vagina, your spine, and your brain. Speaking of feeling good, the clitoris is the only part of the body with the sole function of creating and delivering pleasure. Every other part of us that creates pleasure, be it sexual or other, has another purpose within the body*.
Where is the clitoris!!?
Considering it's actually so big and such an important and necessary part of female sexual pleasure, it is frustrating to see how often it is neglected in pornographic representations of sex, and also in real life, according to many personal stories I hear. It brings to mind those old-hat, not-very-funny "jokes" about not being able to find it, and why even bother anyway.. But at the same time it's not hard to see where these sort of attitudes come from. It's not new news that female sexuality and, more specifically, their pleasure has been a long-ignored field, but did you know that up until 1998 there wasn't a single formal study or medical paper, or even proper anatomical diagram of the clitoris that fully explored or realised its depth, size, physiology or workings? It was pretty much ignored and and dismissed as "unimportant". It wasn't until 2009 that we had a proper 3D sonograph of it showing it in all it's lit-up, aroused glory, and we are still, in 2016, learning more and more about it every day.
Learn to Love the One You Have
Like penises, although they all look kinda the same, every clitoris is different and responds to different stimulation. It's important to take the time and care to learn all about the one you're going to play with (yes, whether it belongs to you or someone else) and find out all the right things to get it humming perfectly. Some clitorises like being touched directly, others can have the owner of it kicking their legs into your face if you even hint at direct contact. Some like to be touched hard and fast, some slow and soft. Some clits love toys, other prefer mouths. Some clits like a circular motion applied to them, others a flick... And then, of course, not every clitoris responds the same way it did last night, with many needing the clit routine regularly changed-up to keep orgasms easily achievable, and even menstruation cycles will make our bodies react differently at select times of the month.
Savour it, Don't Rush to the Finish Line
Yes, there are some moments where a quickie is all you want or need. It's often great to just rub one out quickly and get on with your day. But when it's time to really get into it don't allow the clitoris to just be your one-stop-pop-shop. Let it overtake and consume the build-up, the excitement, the whole experience. Whether you're playing solo or with someone else, take the time to really explore and discover the fascinating functions of the most interesting body part in existence. Follow the lines of the wishbone arms and tease all the little hidden places those nerves and receptors go. Change your rhythm, your style, your technique. Try a toy with a pulse function. Try a lubricant with an added "sensation" ingredient. Tease and tempt it and draw out the most exquisite feelings you can. After all, that's exactly what it was built for!
* On the subject of erogenous body parts with no other function but to give pleasure, I wonder if, at least for some guys, perhaps male nipples are nature's way of balancing that out, albeit with far far fewer nerve endings and far fewer orgasms. Something to ponder on.
Copyright © 2020 Eva Sless It is illegal to use any or all of this article without the expressed, written permission from Adult Match Maker and the author. If you wish to use it you must publish the article in its entirety and include the original author, plus links, so that it is clear where the content originated. Failure to do so will result in legal action being taken.