Why don't women reply to my messages?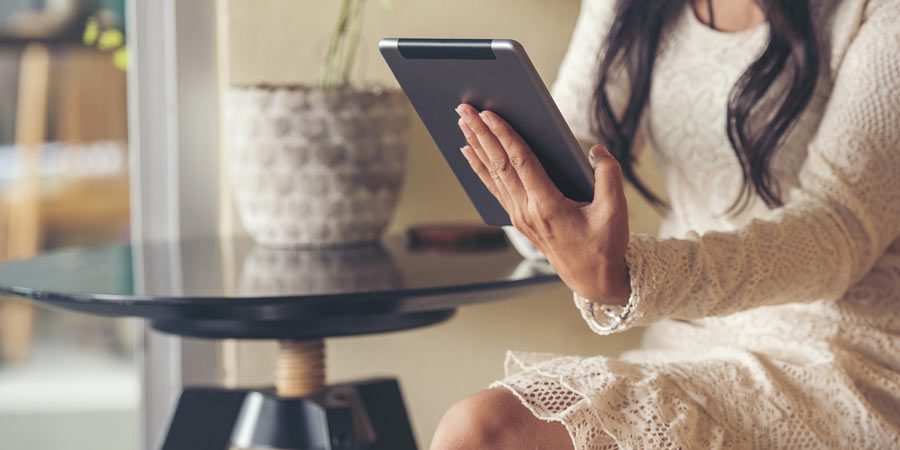 Hey guys. Here are a few reasons you may not be getting a response from women and how to improve the chances that your message is read, and replied to.
Feel like you're putting yourself out there on Adult Match Maker and getting nothing in return? Has your inbox developed cobwebs and an echo? When you do get a message, do you find it's rarely from someone you actually want to date? Or do you find yourself getting ghosted after a few back and forth messages?
Online dating can be tricky but it's certainly not impossible to master, and yet so many men mess up the basics and wonder why they're not getting responses from women.
From your choice of profile picture to your opening line, here are some reasons your contact initiations might be falling short and how to change that.
We don't know what you look like
It doesn't matter if you've crafted the perfect message, if you don't have a decent profile photo, you've already put yourself on the back foot. Ask yourself – would you reply to a message from a faceless stranger? Probably not. As much as we like to think that dating is all about personality, online dating is also very visual. Women want to see who they're talking to. Oh, and also, when we stress the importance of a profile photo. we're talking about wanting to see your face. Not your abs. And we certainly don't want our first impression of you to be a visceral close-up of your rock hard dong sent via a message to get our attention.
Your first message is all wrong
First impressions count, so make sure your opening line grabs her attention! Starting off with a simple "hi" or "how are you?" might seem pretty neutral, but it's too neutral. It's so neutral that all it's likely to elicit is a big yawn. You need to stand out! Get creative and take a risk, but don't get risqué. Refrain from anything overtly sexual and save the "Want to swallow my load?" questions for later. Much later. Even never.
Instead, read her profile thoroughly and ask her about one of her interests or something you both have in common. This shows her that you have actually read her profile and give a fuck. Plus, it will also give you something to talk about. Or start with a joke – after all, online dating is less about survival of the fittest and more about survival of the wittiest. Women tell us banter is everything when it comes to messaging and feeling a connection with someone.
And keep in mind that women can see a preview of your message so if your standard opener is "hi" there's no reason to even click read. Zero effort on your part = zero chance of a reply. And if it looks like a cut & paste you've sent to every woman on the site you're not going to get a response either.
If you need more inspiration, make sure to check out our articles about getting the banter flowing and making love to the mind.
Your second message is all wrong
Women can get overwhelmed by messages, particularly men who send 1 then 2 and then 10 messages to try to get someone's attention. After the third message you're almost guaranteeing you won't get a response. And reporting women who opt not to reply or leave a conversation is an abuse of that feature and wastes valuable support time investigating false reports.
And finally let's talk about offering rewards or money for sex to women on the site. If you didn't get a response to your first message do you honestly think that implying a woman is a sex worker by offering her $200 for a blow job is going to generate a response? At the very least you will get blocked, potentially the woman closes her account because she is thoroughly disgusted, or she reports you and you get a warning or perhaps even a ban. Just. Don't. Do. It.
Your profile is all wrong
Think of your profile as the first impression. In a sea of thousands of dating profiles, your opening line is golden. You need to be able to catch the attention of the type of woman you're seeking, while giving a decent representation of yourself.
One of the biggest problems I see with dating profiles that "aren't working" are that the profile owner starts their profile by saying what they don't want. Women looking at your profile want to know what you do want, not what you don't want.
Another factor that might be affecting your message rate, is if your profile is too long. Cut that shit down right now! A long profile is a boner killer. You might have a thousand great stories, but for the love of brevity, don't start off with a monologue – it's called a one-liner for a reason. Give your prospective dates a teaser, and leave some room for intrigue. We just want to know if there's a spark, not your life story.
And it could be as simple as the profile name you've chosen. That hilarious name you thought of after 10 bourbons last Saturday may not be as funny as you think it is.
You sent a dick pic
Although we mentioned this above, it really is an instant turn off for the majority of women. There is only one appropriate instance for you to send a picture of your exposed genitals to a woman on a dating site, and that's when she asks for one. As badly as you might want to introduce an attractive stranger to your anonymous dick before she sees your face, just don't. Spoiler: we don't find dick pics nearly as flirty or fascinating as you think we do. If you feel absolutely compelled to send an unsolicited explicit dick pic and you don't know why you're like this, you can probably blame science for that one.
She doesn't feel safe
Men and women have completely different struggles when it comes to online dating. While men struggle with an empty inbox, women have the opposite problem. We also deal with abuse when saying no or rejecting a man's advances, and we are also inherently more alert about staying safe. As Eva wrote in an earlier article, "The most common reason women who may have once been interested in casual sex but aren't any more is the way they are treated by men in the initial stages of communication." A few things you can do to make her feel safe when communicating is: don't ask super personal questions, don't hassle her to meet up before she's ready, respect her boundaries and treat her with respect if she rejects you. For some tips on making her feel safe and comfortable, check out Eva's article.
Maybe she's just not that into you
If you feel like you've done and said all the right things and you've still been left on read, it could just be that she's just not looking for what you're offering. Chin up! You need to remember that dating is a numbers game. To get the best success, don't just send a message to one potential date and hope for a response. Instead putting your focus on one person, cast the net a little wider by contacting a bunch of women who interest you, and see who bites. Not only will this give you a better success rate, it will also help you become a champion at banter and flirting.
Keep in mind that, like you, women specify the age range of the men they are looking for. If you only have a Silver or Gold membership with a small number of message credits each day don't waste your messages on women who have already told you in their profile that they're not interested in someone of your age or have a preference for men to be unattached. Younger or older – it doesn't matter – they have stated a preference so respect that.
And finally, rejection is a part of life, love and of course, online dating. So be a gentleman and take it in your stride. It just wasn't meant to be.
Copyright © 2023 Amie Wee It is illegal to use any or all of this article without the expressed, written permission from Adult Match Maker and the author. If you wish to use it you must publish the article in its entirety and include the original author, plus links, so that it is clear where the content originated. Failure to do so will result in legal action being taken.
The content posted on this blog is intended for informational purposes only and the opinions or views within each article are not intended to replace professional advice. If you require professional relationship or sexual health advice you should consult with an appropriately trained and qualified specialist.