Let's Bust Some Sex Myths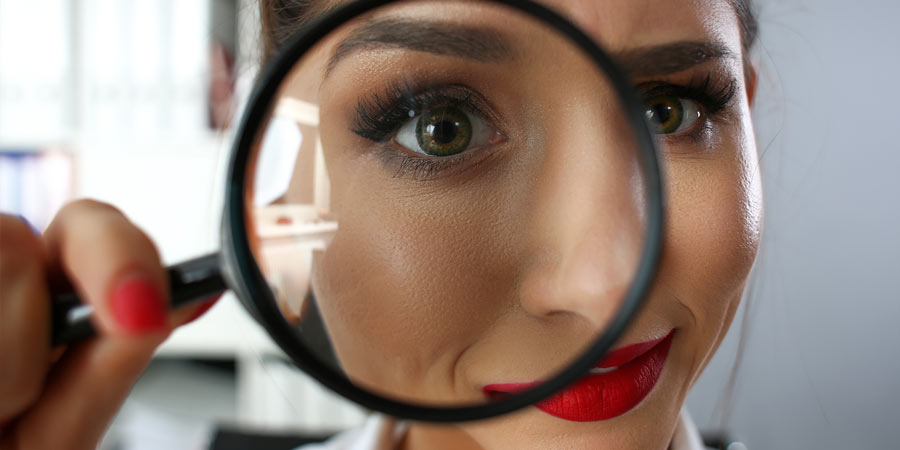 Sex education is definitely getting better, but there are still some untruths and misconceptions that do the rounds and make it harder for the real education to come through. Here are some of the most common myths and lies about sex that you should stop listening to and spreading around.
Lots of Sex Will Ruin A Vagina
Nope. Just nope. The idea that a woman who has lots of sex will have a "loose" vagina is unequivocally, absolutely, 100% false. In fact it's the opposite. The more sex you have, the stronger and tighter your vagina will become. The ONLY reason this idea gets trotted out is to shame women for having sex and categorise them into good and bad. It's bullshit. In the same way that having sex will not wear down a penis and make it smaller and thinner, neither will lots of sex make a vagina bigger. Stop perpetuating this lie.
The Bigger The Penis The Greater The Sex
As we have continued to prove with our many interviews and surveys with both women and men about enjoyable sex and preferences, penis size is only a (no pun intended) small part of the whole thing. Yes some women LOVE big dicks, some won't go near them with a ten foot pole, and others are indifferent, but the consensus seems to be that, overall, even if you're one of the "I only fuck guys with big dicks" crowd, technique and skill in all the sexual areas (mouth, hands, words etc) is far more desirable that just having a tree trunk in your pants.
If You Can't Have A Vaginal Orgasm There Is Something Wrong With You
This is such a dangerous and damaging idea that can make many women feel inadequate and abnormal, and when I say many… I mean it. The thing is around 75% of women have never, and will probably never achieve a vaginal orgasm and that's got nothing to do with her or the people she sleeps with. According to research by Kim Wallen, a professor of psychology and neuroendocrinology at Emory University, this all boils down to the unchangeable "rule of thumb", which looks at the distance between a woman's vagina and her clitoris. The closer the distance, the more likely she is to be able to achieve the elusive internal orgasm but it's only around 30% of the female population who fall into that category.
Women Want Relationships, Men Want Sex Without Strings
This is another bullshit lie perpetuated by people who have a vested interest in keeping toxic masculinity and toxic femininity in the mix. The idea that men are just mindless sex machines who don't care about the woman beyond the holes she has, and that women are only interested in trapping men into relationships is just bullshit. Yes sure, some people do fall into those categories, but mostly the need for human intimacy and connection, as well as the need for just getting your rocks off sometimes, is universal and genderless.
STIs Mean You Are Dirty And Gross
Like most of the myths we're busting, this one is as old as time and is mostly designed to shame people away from having sex. Yes, getting an STI is a pretty big deal and not one to be ignored or taken lightly, but the idea that only trashy people contract them is completely untrue. The thing is STIs are common as fuck, and the instances are growing. Bad education as well as shame are the two biggest factors in the rise of these diseases with people not being aware of the risks and the ways to prevent them. Yes condoms are a very effective tool in helping to combat certain infections, but there are many (including herpes, HPV and lice) that a condom will do nothing to protect you from. Getting a sexual health check if you are a regularly sexually active person is nothing to be ashamed about. In fact it should be the number one thing you do as a sexual person to look after not only your own health but the health of those you sleep with.
Let's remove the stigma, and start celebrating good sexual health.
Copyright © 2020 Eva Sless It is illegal to use any or all of this article without the expressed, written permission from Adult Match Maker and the author. If you wish to use it you must publish the article in its entirety and include the original author, plus links, so that it is clear where the content originated. Failure to do so will result in legal action being taken.