Study concludes there's no such thing as a "normal" vulva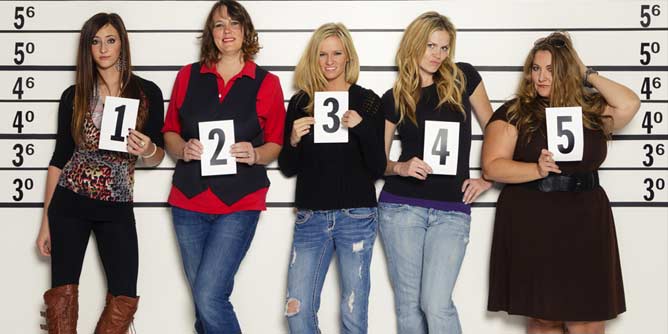 The largest study ever conducted on vulvas by a team of Swiss researchers has concluded that there is no such thing as a "normal" vulva.
The study which was conducted over 2 years evaluated 657 women aged between 15 and 84 years old and took precise measurements. The results were so varied that researchers had no option but to conclude there really is no "normal" when it comes to vulvas.
They found that the outer labia measurements for participants ranged from 12mm to 180mm whilst the inner labia varied from 5mm to 100mm in length. The average length of the clitoris was 7mm but the range of measurements were as small as 0.5mm up to 34mm whilst clitoral width ranged between 1mm and 22mm. Everyone is different therefore, in this instance, different becomes the norm.
We've talked about the rise in labiaplasty seeking designer vaginas and the pressure some women feel to confirm to the homogenised "ideal" portrayed in porn. And, in fact, this was the reason for the study – to determine if there was a "normal" range to be used as a base for women who wanted to undergo surgery. Photoshopped images and pornography skew society's perception of what is a "normal" or desirable vulva and women can find that their self confidence and sexual satisfaction are negatively impacted because of this. And with cosmetic clinics putting statements like "… we can reduce the size of the labia minora so they are more aesthetically pleasing" on their websites is it any wonder that women feel insecure. And one Dr (not in Australia) got hammered on social media earlier this year because his marketing tactic was to claim the rise in labiaplasty was because of the increase in women taking spin classes. Nice try! How about trying a different saddle or investing in a good pair of bike pants before you opt for an extreme and expensive surgery.
Our article A Labia Tale generated heaps of positive comments from men and women and we also shared some vulva love when we featured The Vulva Gallery, a collection of images celebrating the vulva in all its glorious diversity.
Of course we should expect some changes as we age with the gradual loss of estrogen – the clitoris may shrink, the colour of the vulva may change and may lose thickness. These changes are perfectly natural although not often talked about. And if you have pubic hair it will go grey and become sparser but I guess that's one side effect of aging that won't be noticed by as many women these days.
The bottom line is we are all unique and different and we should celebrate that. But while body positivity is a great ideal, many women do have insecurities about their pink bits. Our resident sexpert Eva Sless says, "Because female pink bits are tucked away women don't often see other women's genitals and that means porn is sometimes their only reference point leading to many women worrying about if they are "normal". "
To quote Hilde from The Vulva Gallery, "Your vulva is as beautiful as anyone else's. There is so much natural variation in how labia look: they can be long, tiny, thick, wavy, flappy, asymmetrical, curvy - and there is only one like you. Stop comparing yourself with others. Appreciate the natural body you have, because you are beautiful in your own unique way. Let's celebrate our diversity, instead of comparing and pointing at each other's flaws. We are beautiful. We are awesome! Love yourself, and love your vulva, just the way it is."
Copyright © 2023 Adult Match Maker It is illegal to use any or all of this article without the expressed, written permission from Adult Match Maker and the author. If you wish to use it you must publish the article in its entirety and include the original author, plus links, so that it is clear where the content originated. Failure to do so will result in legal action being taken.
The content posted on this blog is intended for informational purposes only and the opinions or views within each article are not intended to replace professional advice. If you require professional relationship or sexual health advice you should consult with an appropriately trained and qualified specialist.