7 Aussie Porn Stars to Watch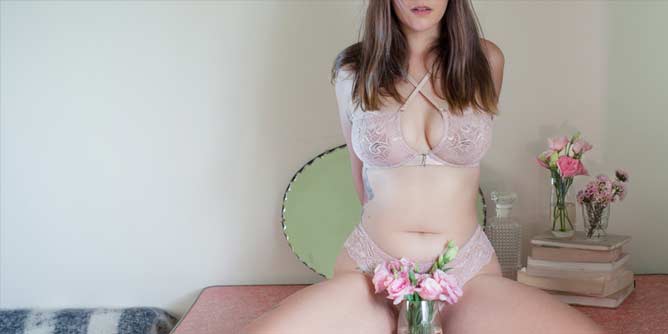 Photo used with permission from the very sexy Blake Wilde. Photo credit the very talented Aven Frey
Australian porn is starting to make a huge impact on the world stage of adult films with self-made, ethical, feminist values and hot, sexy scenes and players! We've come up with 7 of these delicious people you should watch out for! Please remember that this is their job and it's important to Pay For Your Porn, so when you go and check them out please follow our (and their own) links and try and stay away from "free sites" to make sure you're contributing to their livelihood so they can not only live and eat and pay rent like the rest of us, but so they can also keep making amazing content for us all to enjoy!
Kim Cums
When we talk about self-made-stars, Kim Cums is at the forefront! Starting out on some of Australia's leading amateur porn sites, she loved it so much she and her partner decided to make it their own way and with their own business. Filming, editing and producing all of her own work, Kim has swept into the Aussie Porn Industry making a name for herself among some of the countries most well-known stars. With her girl-next-door looks and her naughty smile and up-for-anything attitude, this gorgeous blonde invites you into her world, with not only porn and erotic photographs, but insights and glimpses into her everyday life as well. You can follow her on Twitter or on Instagram.
Lucie Bee
Lucie is no stranger to our AMM lists. We love her for so many reasons; her activism and passion for the adult industry has led to many television, radio and print-media spots to be a voice and advocate for an industry and community that so many try and silence, her love and infinite knowledge of all things geek and gamer, her intelligent and amazing brain… And of course her hot-as-fuck pornography. Combining cosplay and sex and all things geeky-pop-culture, the Goddess of Geek has been featured as a Penthouse cover girl, a speaker and panellist at some of Australia's most prestigious gaming conventions, and has appeared on almost every radio and TV station in the country. Lucie is definitely one amazing Aussie you should all have on your screens. You can follow her on Twitter or on Instagram.
Ryan James
Ryan is truly living the dream. This handsome, well built, rather well-hung guy is making a name for himself in Aussie porn for all the right reasons. Not only does he possess all the attributes male porn stars need to possess (wink wink), he is also a really super lovely, respectful, funny guy who has a passion for sex, sexuality, women's rights, and the betterment of the adult industry through ethical, paid, respectful practices. Starring alongside some of the most gorgeous women in the Australian porn scene, Ryan is sexy and delicious to watch, as well as intelligent and insightful to listen to in his many media interviews about his life, his work, and his activism in the adult industry. And ladies, not only can you watch him do his thing… He's also available as an escort so you can book him for you own personal time! You can follow him on Twitter or on Instagram.
Blake Wilde
This dark-haired beauty has only recently come into our field of vision and we are eating up everything we can get of hers with relish and enthusiasm. Her videos and scenes are full of sexy deliciousness and hot orgasmic content, and her down-to-earth personality and infectious laugh shines through making us wish she was our BFF. Creating her own content, and working with some of Australia's most popular stars and production companies, Blake is fun, flirty, down to earth and real. With cool hair, funky tats and a gorgeous body you can you can follow her on Twitter.
Summer Knight
Okay, yes, Summer is technically British, but in proper Aussie tradition if we love you, and you spend enough time here, we totally adopt you as our own and will fight anyone who says differently! Summer has been a growing fixture on the Aussie porn scene for a while now, creating stunning scenes and causing tight pants with her fun and sexy scenes and videos. Regularly featuring in Penthouse, including their covers, pages and calendars, and winning awards and hearts all over the place, Summer has the quintessential Aussie beach look, with a killer body and a smile that lights up a room. Find everything you need to know about Summer by following her on Twitter.
Bridgette Lane and Mikki Mischief
Although both deserving of their own entries, we didn't want to have to leave one out due to limited space, and these two amazing women often work together and are great friends, so we figured you'll love them both! Coming in the category of BBW these two gorgeously curvy chicks sure know how to turn up the heat and the sexiness. Fun, quirky and alternative, Mikki and Bridgette are self-made, self producing stars who love their work, love their fans, and are always bringing out new scenes, new content and new deliciousness for your pleasure. Check out Mikki & Bridgette on Twitter.
Copyright © 2023 Adult Match Maker It is illegal to use any or all of this article without the expressed, written permission from Adult Match Maker and the author. If you wish to use it you must publish the article in its entirety and include the original author, plus links, so that it is clear where the content originated. Failure to do so will result in legal action being taken.
The content posted on this blog is intended for informational purposes only and the opinions or views within each article are not intended to replace professional advice. If you require professional relationship or sexual health advice you should consult with an appropriately trained and qualified specialist.