Oral Sex: What do girls taste like?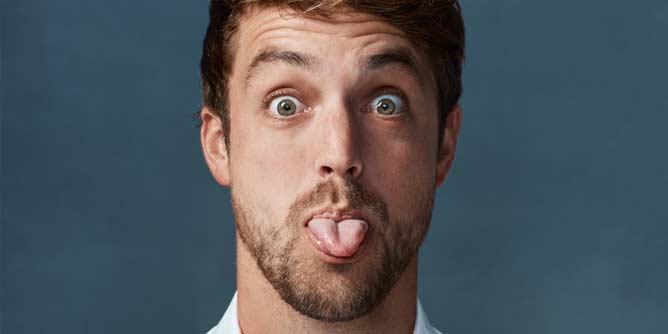 These posts originally appeared on a Reddit thread.
Reddit users are at it again answering questions about the meaning of life and sex – specifically oral sex. We thought this was a nice follow up to our recent article What to eat for better tasting oral sex. So, what do girls taste like? Feel free to add your own comments at the end of the article.
If it is freshly washed, it does not taste like much, a bit salty. There is a kind of musky smell even after a shower, not unlike how guy's balls smell. Deeper inside, it get acid or acid & bitter, depending on menstrual cycle, with a hint of some not entirely pleasant smell right before the period. Usually tastes great around ovulation. - ABoutDeSouffle
I once went down on a girl, who was clean, but had a huge bush going, as she hadn't expected any action. She still didn't taste bad, but there was a much much stronger earthy musky nutty (nuts, not testicles) smell. It wasn't a badsmell, but it also was most definitely not a sexy smell. – Reddit user
Like a nectar of the gods! In all seriousness though, the reason why you couldn't taste anything, is because a cleanly washed labia doesn't really taste that much at all. There's a hint of saltiness and some other very vague flavors, but it's all overshadowed by "Fuck yeah, this is awesome". - essohbee
Girlfriend flavored fruit gushers. Best. Stuff. Ever. - whosbloodisthat
It tastes like the Meaning of Life Itself. A billion years of evolution programmed my brain to go into full-on happy mode when I smell and taste a healthy woman's lubrication. - dufus
If I had to choose one "tangible" thing about sexytime that turns me on the most, it'd be the taste and smell of sex. I've fapped to the thought of that taste and smell, even the notion of how someone might taste/smell that I haven't been with yet. – Reddit user
Tastes like salt and vinegar potato chips. I'm serious. It's not at all unpleasant in my experience. Luckily I've never been with a girl who had any kind of smell down there. - OllieMarmot
You know that taste you get when you touch the ends of a 9v battery? Add raw meat and thatˈs it. - gforce
When she is just soaking wet, is when it taste the best. Taste like water, with a hint of salt. But its not watery like water. Its a little thicker. On a few occasions its tasted kinda bad, a little sour, but after you lick it enough some spit accumulates, and her juices start flowing and it just goes away. - orr0sive
It is a bit salty, bitter, alkaline, and sweet all at the same time, but really only a hint of that. - merooooowwwwww
Meat pies. - obschultze
Delicious like the freshest oyster from the purest seabed. - PQQKIE
Almost kinda sweet, not quite like honey. I don't know, I don't think I can describe it. - straight-ish
Mostly, kind of salty...what really differentiates chicks is their muskiness...some are more musky than others.. - princeyassine
Honey, chocolate and bacon. - Tasty_Yams
If you're a man and you don't like eating a clean pussy, you probably are one. - beanswiggin