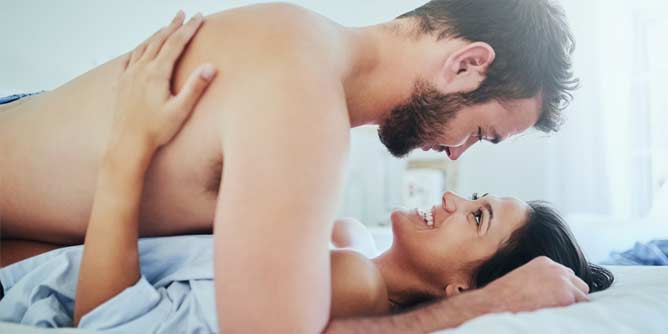 The idea of consent is not a new one. Since I was in high school in the 90s (and friends had similar in the 70s and 80s) we had lessons like "Just Say No" or "No Means No". Even the safe sex messages "If It's Not On, It's Not On" dealt with consenting to safe sex, so it's not like the lesson itself is new, but the way we are beginning to understand it and amend it to make it clear is a bit of a shift, and it's a little confusing for some people.
The thing is, though, it's actually not that confusing and, to be honest, I believe a lot of the confusion has come from certain members of society being deliberately obtuse about it all. But if you happen to be one of those "What does it all even mean now" people, let me explain it a little more clearly, and hopefully you'll see it's nothing new or weird, it won't stop you from being able to talk to people or have sex with them, it will just make sure that every sexual experience you have is as good for you as it is for the person you're having sex with, and that everyone is 100% on board with everything that happens. And surely that's a good thing!
No Means No and Yes means Yes
This is still the case. If someone says no, then you must respect that. Anything else after that falls into the category of assault. The problem with just using "no means no" as the guide is that it really doesn't take into account all the other things that actually mean no, but might not necessarily sound like a no, which is where the new phrase "Only Yes Means Yes" or "Enthusiastic Consent" comes in to play.
So what is "enthusiastic consent"? Well, it's exactly what it means. Enthusiastic, happy, excited, breathless, omg yes please let's do this! This means that anything other than that needs to be taken as a no.
For example an "um" is a no. A "I don't know" is a no. A hesitation, a stiffening of body language, a slurred drunken sentence, no words because they're too drunk or high, ANYTHING OTHER THAN AN ENTHUSIASTIC YES IS A NO.
And when I say it's a no I mean it. It's not a "convince me" or a challenge for that notch on your bedpost. It is a no.
It doesn't matter if you've had sex with them before. It doesn't matter that you did any sort of act with them previously, even within that same playtime. Consent is fluid and continual and what was yes yesterday is perfectly okay to be a no today and vice versa.
"Oh, but what if they say something I take as a no and they really meant yes we won't get to play at all!"
Um… No, that's not how it works. If it's a yes, and you stop because you think it's a no, first of all that's a bloody brilliant sign to them of how trustworthy and aware of their comfort and safety you are, and secondly they'll be like "what are you stopping for? I meant yes! Please!" And there's your enthusiastic consent.
And if it does end up stopping play, well there are worse things in this world to happen and it's a sign you might need to communicate a little better, and it's STILL better than assaulting someone because you didn't listen or take in their consent properly.
Consent Requires Fluid Communication
The thing is, and it's something I say in almost every article I write, the most important part of sex is communication. Regardless of whether it's your partner of 30 years or the one night stand you hooked up with online, communication is key.
Fluid communication means asking what they like and don't like and checking in throughout play. When I say "checking in throughout play" I don't mean stopping, sitting up with a clipboard and getting them to fill out a survey… It can be as simple as running a hand over their body and whispering "do you like this?" Or putting their hand on top of yours and saying "Show me where you like to be touched" these things are sexy as fuck while also showing your partner you're aware of their comfort and needs, and allowing them to help guide the play.
Fluid communication means they can change their minds during play as many times as they like. Because while an "um" should be taken as a no, it is perfectly okay for them to later say "hey I want to try that thing now" just as it is perfectly okay for them to have said yes to something and halfway through realise it's not something they like and withdraw that consent, and you must stop.
Moving On From A No
One thing I should make really clear is that while yes means yes and no means no, it doesn't necessarily mean yes to everything or no to everything and, again, this is where communication comes in. He said no to pegging, but that doesn't mean he's saying no to oral sex. She said no to nipple sucking, but it doesn't mean she doesn't want to have sex… COMMUNICATION!!! It's really not rocket science.
They say no, you stop doing that particular thing… But it is okay to ask them what you can do instead.
If they come back with "actually I just want to stop everything now" then sure. You need to stop. But more than likely it's one or two specific acts they're not into, but are happy to do other things.
COMMUNICATION!!
It is fluid. That means it is a constantly moving and changing thing. That doesn't make someone fickle or dishonest it's just personal choice. Yesterday you had chicken for dinner, but tonight you want beef. Doesn't mean you hate chicken and will never eat chicken again… It just means you don't want it right now, and if you got served chicken when you wanted beef and were told "hey it's all just meat, and you ate it yesterday what's your problem?" well, I'm gonna guess you'd be a little bit shitty… Or what if you decide to order something you'd not tried before because it sounds amazing on the menu… But a couple of bites in and you realise it's a bit gross and you don't like it, so you push the plate away… And the waiter comes up and gets really cross at you. "But you ordered it! You must want it! Eat it!!" and even picks up the fork to tries to force feed you… How would you feel about that?
Now take that in the context of sex and the personal space of your body, safety, and comfort… You'd feel more than a little bit shitty if someone ignored that, just because you'd thought you might like it and decided you didn't. That is what fluid, continual consent means.
That's it.
Take Your Compass With You
Navigating consent is not a hard road. It's not a blind adventure into the unknown without a map. It's the best, safest way to adventure with anyone. It promotes healthy communication, enjoyable experiences, and safe, sane, and consensual sex for all people, in all situations and of all sexual proclivities. Enthusiastic consent is your map, not just your destination, meaning take each yes as a step and each no as a stop and reassess the direction you are both going. The better you get at it, the more fluid and natural it will become and the more people will want to spend time with you. It's a good thing! A positive thing! It's something that will assure you and your partners of an excellent time and a respectful one.
Even if it's way dirty as fuck!
Copyright © 2020 Eva Sless It is illegal to use any or all of this article without the expressed, written permission from Adult Match Maker and the author. If you wish to use it you must publish the article in its entirety and include the original author, plus links, so that it is clear where the content originated. Failure to do so will result in legal action being taken.