In Praise of the Mature Woman (and why younger men love them so much)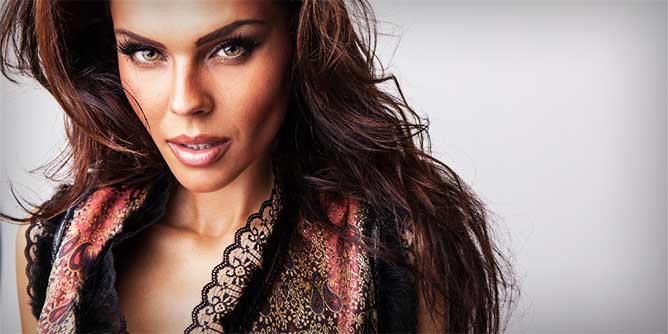 "Are you trying to seduce me, Mrs Robinson?"
For anyone who's watched The Graduate, this is the defining line of the film. A younger man who's interested in an older woman might have been something of a novelty back in the 60s when the movie was made, but these days, it's one of the hottest NSA relationships around.
Move over Samantha Jones as it turns out Aussie women have embraced the phenomenon. A survey by Prevention Magazine found that a third of Aussie women over 40 admitted they had dated (or bedded) a younger man and that 80% had more confidence in the bedroom than women in their 20s.
You have more experience!
Let's face it, older women are generally better in bed and no man is immune to a sexy woman who knows what she's doing between the sheets. You've gotten over the insecurities and fears which can hold younger women back from having an amazing sex life.
You have more confidence!
You're not just sexy, you're sexual! Women reach their peak confidence in their 30s although a woman won't earn her stripes as a "cougar" (not our favourite term, but it gets the message across) until she's in her 40s.
You have more sexual confidence and you're more relaxed about your body. You're not rushing to turn off the light when the clothes come off and you're more willing to try new things, and probably show us a few tricks along the way.
And your confidence rubs off a little on us. Having a sexy confident woman on our arm, and in our bed, boosts our confidence and self-esteem.
You know what you want & how to ask for it!
Women who have spent more time discovering their own bodies and figuring out exactly what works for them are a major turn-on for a guy who just wants to please his playmate. And you also know to communicate what you want with a sexy assertiveness which is a total turn on. Orgasms for everyone!
You make for great teachers!
Aside from the odd guy who's got an ego that won't let him learn anything new (have your fun with him, then kick him out of your bed, ladies), pretty much every male playmate will be willing and eager to learn new tricks.
It's a win-win situation - he gets to boost his sexual prowess into the stratosphere for all his other playmates, and you get exactly what you want from an increasingly skilled stud.
You're sexy on so many levels!
And while older women are more confident, knowledgeable and fun in so many ways, there's also the fact that they're just damned sexy! Older women, you know which clothes suit you, you've got a banging body which you're proud of and your attitude is sexy too.
Because you're not looking for a boyfriend who is attached to your hip you're more independent and less clingy and that's really appealing. You have a clear sense of who you are and what you want (in and out of bed). You're more upfront, don't need to get your girlfriends to weigh in on every decision you make and you're not interested in playing games.
And we love you for it!
Copyright © 2020 Adult Match Maker It is illegal to use any or all of this article without the expressed, written permission from Adult Match Maker and the author. If you wish to use it you must publish the article in its entirety and include the original author, plus links, so that it is clear where the content originated. Failure to do so will result in legal action being taken.