5 Things Porn Gets Wrong About Real Sex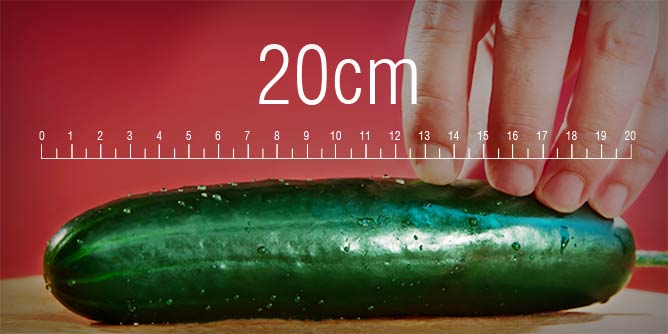 Porn is basically a grown up version of a fairy tale. When we're little we watch princesses meet handsome princes and ride off into the sunset. As it turns out, real life doesn't quite live up to the same standard.
The same goes for porn.
Obviously, there's no way in hell we'd stop watching it, but we really need to point out some things that porn gets wrong when it comes to real sex.
Everyone coming at the same time
Please! This is about as common as finding a magic unicorn in the forest who will make all your dreams come true. If this is something you and a playmate or partner have perfected, we bow down to you. We'd even start a slow clap.
In real life, we're usually just aiming for everyone to come, never mind trying to synchronise our orgasms.
Back-and-forth rapid thrusting
So at least there is some truth in this one, but they're really stretching it pretty far with those ongoing scenes of intense thrusting.
Are they all Olympians? Where do they get their stamina? Is there some special machine at the gym that helps you practice your thrusts and build up your thrust muscles? And what happened to all the other sex moves most people pull in real life?
Excessive moans/screams
You know when you watch a tennis match, and the players let out these massive grunts and groans and screams every time they smack the ball? Porn can be a bit like that, except it's just about every time they smack someone's ass, or thrust, or so much as lick a nipple.
For a reality check, grunts and screams do happen in sex. Just not always (some people are just quiet, it doesn't mean they're not loving every minute of it). Plus, real sex noises tend to occur as you build towards a climax!
Lots of editing
Where can we go to get someone to edit our sex lives? Porn makes it all looks so glamorous and sexy, and definitely not anything like your usual Saturday night hookup.
We can only assume the editing process takes out any awkward moments where the guy's dick slips out during thrusting and needs to be reinserted, or when you have that moment of misunderstanding as you change positions and both move towards something different, or even just when you have to stand awkwardly as you hop out of tight jeans. Either that, or these porn stars really are some kind of alien life form.
Phenomenal physiques
Did you see those abs though? How about that perfectly round tight ass? And seriously, you rarely see cocks that big in real life.
Porn actors keep in some serious shape, and there's never a set of unshaved legs or wayward pimple in sight. In reality, nobody actually expects playmates to look like this, and no one really cares, either - so long as the sex is good!
On a more serious note, porn has unfortunately become a sex educator for our younger generation who are influenced by these unrealistic images and performances. Young women just starting their sexual adventures feel obligated to agree to anal sex, young men struggle with the concept of intimacy and expect partners to act like pornstars, it's created an obsession for the removal of body hair, and a massive surge in plastic surgery in search of the designer vagina. And unfortunately porn viewers can develop feelings of low self esteem and sexual inadequacy.
Porn directors, we can't blame you for taking a few creative liberties with porn. Of course we would love for our own sex lives to look a little more similar your idealistic flicks. And to be fair, as soon as we hit that play button, we're usually too preoccupied to care much about the details!
Copyright © 2020 Adult Match Maker It is illegal to use any or all of this article without the expressed, written permission from Adult Match Maker and the author. If you wish to use it you must publish the article in its entirety and include the original author, plus links, so that it is clear where the content originated. Failure to do so will result in legal action being taken.