The Swinging Lifestyle for the over 50s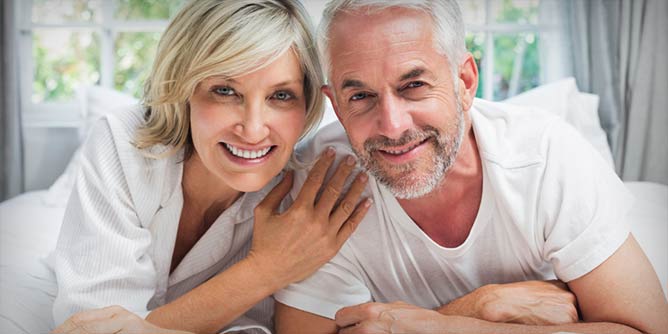 Life isn't over when you hit your 50's, 60's or 70's and in fact, for some it's just beginning! The kids have all grown up and left home (in your 50's or earlier if you're lucky), the mortgage is paid off or close and it's time to really enjoy everything life has left to offer you while you can, right?
Right! I certainly don't plan to be retreating in retirement.
While it's true that the bulk of the swinging lifestyle is made up of the 20's, 30's and 40's, there are still events and options for the over 50's to start with or just enjoy.
Some events such as Saints and Sinners in Melbourne doesn't have an age limit and is great for those who are keen to enjoy dressing up, dancing, socialising and mixing or flirting with a bunch of swingers of all ages. There are some clubs in the bigger cities that also don't have age limits and you can check them out in our Event section. But one of the best ways to meet other older generation, open-minded, free-spirited, fun and adventurous types is to connect online using sites like Adult Match Maker.
Once you make a few new friends you can form your own swinging friendship group and enjoy more intimate fun rather than having to frequent clubs that have much younger crowds. To be honest, younger generations are generally interested and attracted to people who are closer to their age, not always but unfortunately true. It's a fact of life that as we age we don't tend to look as trim, taut and terrific as we did in our 20's, although I'm pretty sure there are some that get better with age! I certainly know many become less inhibited as they get older and that's what makes them more fun. Attractiveness becomes more than just about looks and that's one beautiful thing I learned by being in the swinging lifestyle.
Thankfully we're also in the age of information and self-expression so swinging itself isn't such a taboo activity, making it more acceptable and easier to find like-minded people no matter what age you are. Due to it's popularity, there are now heaps of other options like Swingers cruises and holiday destinations that allow for, and/or encourage, swinging fun between those who are open-minded and playful.
Some of the more famous destinations are Desire Resorts or Temptation which are both located in Mexico. It doesn't take much to do a Google search to find other holiday destinations where you can meet new potential playmates. Once you have a nice little Rolodex of swinging friends, they introduce you to others who then share holiday destinations and fun events they've been to, and off you go!
One thing that is a little different to the younger swingers is that older couples aren't as sexually focused; it's not unusual for them to have less of a need to just focus on having sexual encounters such as orgies, threesomes, swaps and similar (although there are some of those people too). In the older swingers crowd it's definitely less wham-bam-thank-you-ma'am and more about socialising, flirting, and enjoying open-minded friendships that last longer than a night or two. Many older couples, and even couples who have been in the lifestyle for a while, enjoy the dating and hanging out aspect of swinging. While we do see this a lot in the younger generations, it is a bit more common in the older ones.
If you are new to the swinging lifestyle and just entering into it now, woohoo! My hat goes off to you because it's never too late to let loose and enjoy new things. My suggestion is to take your time (yes you still have plenty), get very clear with your partner about what's on your bucket list of things you want to experience, be clear about what you don't want to do and have patience. Keep in mind that finding your ideal playmates may still take some time. Even younger swingers can take a while to find the right playmates so it's not just because of your age.
So it doesn't matter what your age is, whether you've been swinging for a while or just discovered this new wonderland, the swinging lifestyle is for all! It certainly can add a high level of spice and adventure to a long-term relationship, rejuvenate one's soul and zest for life and personally I think everyone should get an opportunity to enjoy anything that can do that and bring a couple together.
Copyright © 2020 Chantelle Austin It is illegal to use any or all of this article without the expressed, written permission from Adult Match Maker and the author. If you wish to use it you must publish the article in its entirety and include the original author, plus links, so that it is clear where the content originated. Failure to do so will result in legal action being taken.