Is your Online Dating Profile Guilty of These Turn Offs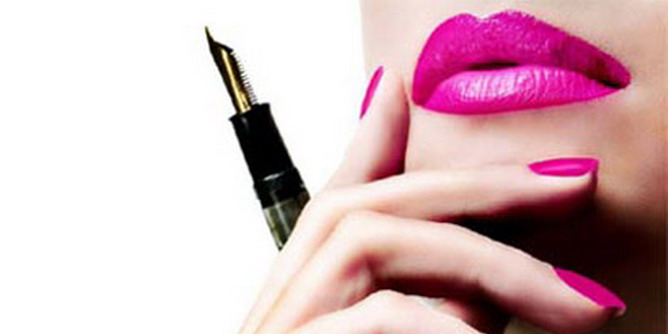 Gentlemen!
I'm the Profile Diva and I'm here to give you a woman's point of view on how you can improve your online dating experience and attract the women you want.
This is the second in a series of three articles that focus on the three key areas that men need to get right to maximise their online dating success: Photos, Profiles, and First Messages.
If you missed my first article "Online Dating Photo Failures Men Should Avoid" you will find it in the Adult Match Maker blog under "Singles & Dating".
So, before we get on to the Top 3 Profile Pitfalls, let me give you a refresher course on some general principles that you may or may not know about women and online dating:
Women, especially when they are new to a dating site, are literally bombarded with messages and winks from men. It is not uncommon for women to receive up to 1000 messages in a week.
Women need more than just a photo to feel attracted to a man, even if they are just looking for something casual.
Women are usually not in a rush to meet up and generally like to have an online chat, a couple of emails, or a phone call to feel comfortable.
So, taking these principles into account, the three things you need to master online are:
The ability to stand out in the crowd.
A willingness to share details about who you are.
The patience to take a little time for seduction and building attraction.
There's a lot of advice out there about how to write an online dating profile. In particular, there's a lot of advice for men on how to use certain lines, tactics and scripts to attract women.
I'm not a big fan of this brand of advice because it just results in every man's profile sounding exactly the same, and not containing any real, authentic details that will grab a woman's attention and hold it. This is the logic behind my first profile pitfall.
1. Not Enough Information
Just as a photo alone is not enough to cultivate strong attraction in women, a profile that just has a few lines, or is full of generic pick-up artist scripts does not give women something real to be attracted to.
Women tend to read every word of a man's profile, and they do this because they want to gauge whether or not there is the potential for the 3 C's: Chemistry, Compatibility and Conversation. These 3 C's + physical attraction are what make up a woman's mind about whether or not she wants to get to know you.
Even women who are just looking for something casual still want to feel some level of compatibility with a man, and they certainly want to feel like they will have fun with you whether or not your clothes are on or off.
I have read so many men's profiles that are barely even filled out, or only have a few cheesy lines about what type of "hot fun" they're looking for. This lack of real, authentic information is a major mistake which sabotages your success online.
The bottom line is you have to give a woman some details about who you are if you want to generate real attraction. You don't have to tell your life story, or divulge deeply personal details. You just need to provide basic information about who you are and why you are different from all those other guys who are filling up her inbox.
2. No Photo
Guys, I know it's sometimes desirable (or essential) to keep your identity under wraps online, but I believe it is virtually impossible to attract a real woman without a photo. Full Stop.
I've run across so many profiles that either make me jump through 5 security hoops to view a man's photos, or don't provide any at all, that I wonder if those men are actually serious about connecting with me.
Having an online dating profile with no photo is like having one with no age or gender. You're withholding a vital piece of information that women need to feel that spark of attraction and interest. Doing this simply makes it easier for them to just move on to the next guy.
Remember, women get so many messages from men who DO provide a photo, that profiles without photos just get put on the back burner or ignored altogether. Avoid this pitfall, man up and post a photo. You'll have more success online if you do.
3. It's Not All About You
This last pitfall is an all too common one, and although it might seem subtle, it really should be avoided. So many men who actually put some time into writing a profile spend all of the space talking about who they are, what they've accomplished, and what they want from a woman.
While these details are fine, they aren't the most powerful means of attracting women, and often send the message that you're just selfishly concerned with your own gratification.
Maybe that IS all you're concerned with, but I'd suggest that changing your focus will help attract more women and hold their attention.
Instead of going on and on about what you want, spend a few sentences talking about what you are willing to do for any woman lucky enough to spend some time with you.
Just like you, women are interested in lovers that will give them pleasure, pay attention to their wants and needs, and not just run their personal porn script on them when the lights go out.
Include details about how you enjoy pleasing a woman, rather than how a woman can please you, and you'll be on your way to generating real attraction.
So guys, that's all for now, but keep a lookout for my third and final article in this series where I'll be tackling the tricky topic of First Messages and the common mistakes men make when approaching women online.
If you need some help with your profile, or online dating in general, contact me via the link below.
Happy Dating!
Copyright © 2020 Adult Match Maker It is illegal to use any or all of this article without the expressed, written permission from Adult Match Maker and the author. If you wish to use it you must publish the article in its entirety and include the original author, plus links, so that it is clear where the content originated. Failure to do so will result in legal action being taken.