Adult Match Maker is Committed to Genuine Dating Profiles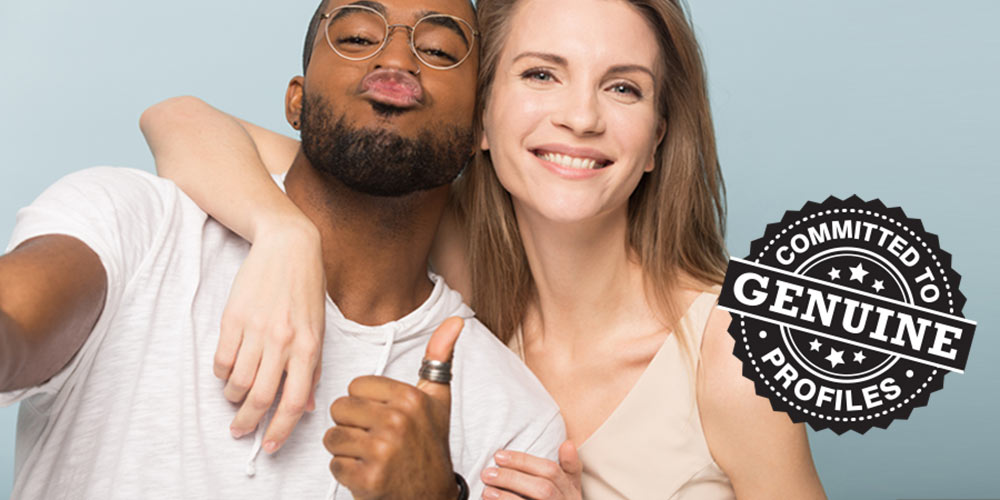 Adult Match Maker is committed to genuine dating profiles and we invest time and resources to ensure that the members who register are real. We were the first Australian casual dating site to introduce a profile verification system. Plus we offer member validations and report member features so you can be confident that the person behind the profile is genuine.
We want our members to be a part of an active, supportive, real dating site with members they can meet and that means taking action on fake profiles. It's our commitment to you! Many online dating sites focus on getting anyone to sign up or even create fake profiles to make their sites appear busy or to lure members to upgrade. We don't like fake dating profiles, and we know our members don't either because if you're on the site to connect you want to chat to real members behind real dating profiles.
We've never created fake profiles and whilst we can't eliminate the small percentage of "time wasters" we encourage our members to profile verify and we have controls and features to ensure our genuine members get the best experience.
How can I be confident an Adult Match Maker member is genuine?
Adult Match Maker is a genuine dating site with over 165,000 verified members and last year 15,630 new members verified their profiles when they joined. If you want to know if couples, men or women are genuine just look for the blue tick which is displayed on Adult Match Maker profiles which have successfully verified.
When you join the website your first step should be to show other members that you are genuine by verifying your own profile.
If there is any doubt that a member is genuine they will be asked to verify their account regardless of if they are a standard or Premium member. Everyone is subjected to the same rigorous process.
Chat to members face to face with the video feature in Messenger or in our video chat room. Standard members have free access to our video chat room every evening whilst Premium members have 24/7 access. Reading Validations on member profiles is another way to ensure a member is genuine.
Plus we show our appreciation to members who verify their profile by giving them access to additional site features.
What features support our Commitment to Genuine Profiles
The features which support our commitment to genuine profiles ensure we can identify and remove fake profiles, catfish dating profiles and romance scammers to ensure a safe dating site for our members.
Profile Verification is a simple process which takes about 30secs and once your verification is approved your profile will display the blue tick.

If you've met another member or know them personally, then you can let other members know they're real by writing a validation.

Use our Report Member feature to report a scammer or alert us to suspicious account activity or fake profile pictures.

We offer an Age Verification feature to confirm your date of birth is correct.

Our advanced search allows you to search for Verified or Age Verified members.

You can enable Contact Filters which only allowed verified members to message you.
Since it was launched in 2002 over 3 million Aussies have registered on Adult Match Maker and on average our members send over 2 million messages onsite every month.
The Secret to Spotting Fakes and Time Wasters
Watch Chantelle's video The Secret to Spotting Fakes and Time Wasters or read her article on our blog about how to spot fake dating profiles.
Our members share their experience on Adult Match Maker
"The internet is awash with 100's of dating sites, with most being inundated with fake profiles! But of all the credible sites around, Adult Match Maker is by far the most responsive to weeding them out!"
"Easy site to work around, never been pestered with fake profiles and can honestly recommend it to anyone."
"Great move by Adult Match Maker to add Member Validation feature to their member verification process. Helps weed out fake profiles!"
"Joined AMM 2 months ago and its been nothing but fun play. As a guy I wanted to make sure I pay for value and the site does provide a pretty good control for weeding out fakes. Will be hanging around for a while. Happy playing and may the odds forever be in your favor."