7 Things Swingers are Sick of Hearing about Swingers Parties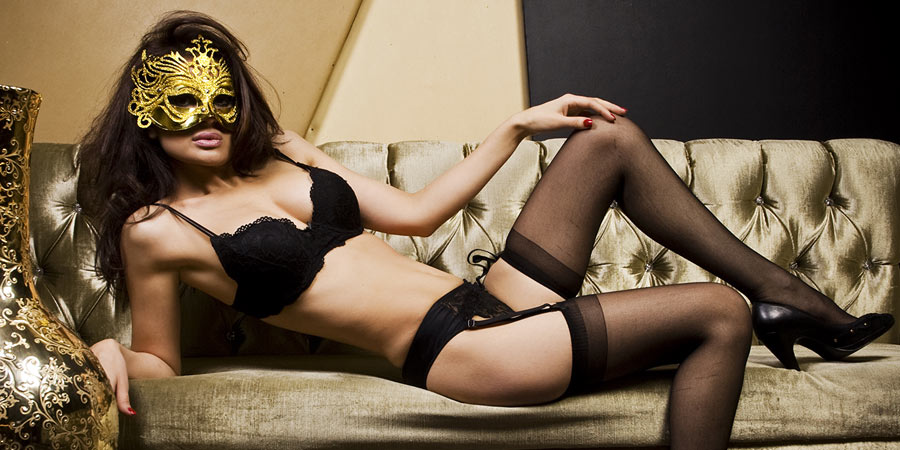 Let's break down some of the most common perceptions or misconceptions people have about swingers parties and set the record straight.
Eyes Wide Shut was a pretty bad movie. It was bad for a whole lot of reasons. Getting a high profile married couple (Tom Cruise and "our" Nicole) at the end of their rather odd and highly scrutinised relationship trying to play act at secret, debauched erotica was bad enough, but then there was the script, the plot, the rest of the cast and the whole weird secret society sex club that, while I'm sure exists in some dark millionaire's fantasy world, is pretty far removed from the reality of swinging and swingers parties that we know and love.
On the other end of the scale there are often depictions of swingers like the revolting Bob and Cheryl from the 90s comedy show Fast Forward (yeah, I'm showing my age). Even the 2018 movie Swinging Safari missed the mark and blamed it on too much cask wine. For the most part, these are the extremes the media show us when depicting swingers parties and the people who enjoy them, and, like almost everything in media that the writer's don't fully understand, they're caricatures that have become the stereotype.
Do you have to be part of a secret society to attend a swingers party?
No. Not in the way I think you mean anyway. Yes it's private and discreet because, for the most part, sex should be private and discreet, it's just that this is private and discreet with a whole bunch of other people. The "Secret Society" is funnily enough the Adult Match Maker chat room or an online forum or email list from a party you're interested in going to, and while yeah, it can absolutely give you a little buzz inside to know you're part of something deliciously secret and naughty... There's no hoods and masks and blood oaths to join. Just register your interest and you can get into the fold. Easy! And no signing your life away.
Swingers parties are just big free for all orgies and no one knows who they're fucking
I mean sometimes they can look a little like that, but most swingers parties aren't just a big pile of squirming bodies on a sheepskin rug sticking things into bits and hoping for the best. Firstly, as we all know sex can be a little awkward even with just two people depending on the positions they decide to play in, so you can imagine the logistics of adding one, or two, or more bodies into that... It's just not cricket, even if there's a bunch of balls getting rubbed. And secondly, consent is such a huge part of the lifestyle that "not knowing who you're fucking" would rarely ever happen (unless that was part of your specific want).
Yes group sex happens and yes there can be group sex that ends up looking like a big ol pile on a sheepskin rug, but consent absolutely matters as does comfort and the logistics of bodies.
People at swingers parties will be riddled with STIs
It always surprises me how people not involved in sexual lifestyles have such little faith in those who do to keep themselves safe. Swingers, polyam people, kinksters, sex workers... These are people who are heavily aware of not only the facts surrounding sexual health, they also absolutely rely on it to keep themselves, and those they have sex with, safe. These demographics literally have the lowest cases of STIs than any other sexually active groups in the world and it's time we started looking to them for the best advice and ways to protect against risks. We ask engineers about building safety, aviators about airline safety, and numerous other experts in their field about how to safely navigate stuff... But god forbid we should ask sexual professionals about sexual safety... That would be icky and wrong.
What about your kids?
What about my kids? We don't take them with us, you know. There aren't "Swingers Creches" at the back of the club like in a gym.
I mean, do you bring your children along to your sex sessions? Cos that's... weird and totally illegal. Swingers are just people. They have lives, jobs, families, kids. They're not some mythical creature that slinks out of a drain on a full moon to fuck your neighbours and then tell all the school mums what they did. Swingers are very aware of what people like you think of them. Trust me, they'll make sure you (and their kids) never know.
I'd never let my partner go to a swingers party
Look, without going into too much of a "you don't own your partner and if you think you do then there are bigger problems afoot" lecture, that's actually the very antithesis of swinging. Swinging is for couples (yes there are singles who swing but that's a different blog). Couples do things together. If it's not something you do together and you hide it from your partner, that's not swinging it's cheating. Swinging is all about consent and communication and people who indulge in it have very specific rules and boundaries for themselves and they stick to them. It's not "letting" your partner do anything... It's "sharing experiences" with your partner and we all do that, just some of us have different "experiences" than others.
Doesn't everyone at a swingers party get jealous?
Jealousy is one of those emotions we seem to always forget has an opposite. All emotions do. From anger to apathy, hate and love, happiness and sadness, every emotion has an equal but opposite side, and jealousy is no different. That emotion is called compersion, and it's the feeling of joy, pride, and elation at seeing someone you love enjoying themselves. Swingers have this in abundance and it's literally one of the reasons they swing. While yes, I won't lie, there can sometimes be ripples of discomfort or jealousy within the scene, the openness and communication between swingers is usually so strong, those things are spoken up and out about fairly quickly and nipped in the bud before they become too big to handle.
What if someone steals my husband/wife?
Okay firstly husbands and wives aren't wallets or paintings. They can't be "stolen". And secondly, swingers don't want your husband or wife because they understand how swinging works, and how consent works, and they would be going against every core element of swinging if they attempted to do that. If you have jealousy or trust concerns about your relationship or partner then that's something you need to work out within the privacy of your own relationship. No one wants to split you up. Swingers aren't like Jehovah's Witnesses. They aren't trying to recruit non-believers to their cause, and trust me... They don't want people in the scene who don't want to be there, it totally ruins the vibe.
Within every lifestyle (regardless of sex or not) there are going to be exceptions to the norm. Yes I'm sure you know someone who can counter one of these points with a personal anecdote, but for the most part swingers are just normal couples who sometimes prefer to share sex adventures with other couples, like other people might go hiking or to a museum with another couple. It's just a social activity that included orgasms and nudity and something a little different to do on a Saturday night.
Copyright © 2023 Eva Sless It is illegal to use any or all of this article without the expressed, written permission from Adult Match Maker and the author. If you wish to use it you must publish the article in its entirety and include the original author, plus links, so that it is clear where the content originated. Failure to do so will result in legal action being taken.
The content posted on this blog is intended for informational purposes only and the opinions or views within each article are not intended to replace professional advice. If you require professional relationship or sexual health advice you should consult with an appropriately trained and qualified specialist.