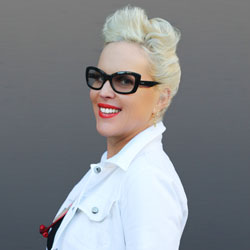 Bio
Sydney sexologist Dr Michelle Mars has a reputation as an outspoken sexologist. She believes we need to be more light-hearted and pleasure focused in our sexual thinking. Currently sex is viewed as a little bit dangerous and society tends to focus on not very sexy things like sexualised appearance, morality, disease, violence and dysfunction. She argues that the boundaries around socially acceptable talk limit the kinds of sexual pleasures available to us. "I say, lets talk about sex. Let's get it out there on the table and let's start having much more fun". There is so much knowledge and information out there but centuries of sexual repression mean that some of it is difficult to find. The boundaries around sexuality need to be broken if society is move to a more happily sexualised place.
Michelle is a regular contributor to a variety of international media including TV, radio, print and digital. A current affairs program, 60 Minutes did a profile on Michelle's business in New Zealand and with a 20/20 film crew Michelle did an exposé of Sydney's kink culture. Michelle has appeared a number of times on morning TV speaking on issues from sexual fitness, to sexy food, to the effects of modern lifestyle on our sexuality. Michelle is regularly contacted by the media for opinions on sexuality related issues. Her 2010 article with Ian Yeoman, on men and sex with robots in 2050, caused a popular media stir and is still one of the the most downloaded article in the Futures Journal.
Do you want a more pleasure focused and fulfilling sexual life? What is possible beyond the average sexual self-help book? Like meditation, good sex is healing, uplifting, calming and health protective. Learning to tune into and control our sexual energy and pleasure is something we can learn. Sexual desire is natural but most of us at some time in our lives will feel guilt, pain and unhappiness. At any age, regardless of whether we have a partner we can change our sexual reality.
Dr Mars is available for private consultations.
Articles by Dr Michelle Mars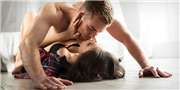 We tend to think sex is innate, a capacity we are born with and not something we need to work out or work on. Luke Warm Sex is an ABC series about one man's journey toward better sex.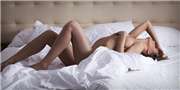 Over 7,600 people took part in Adult Match Maker'sUnder the Covers Sex Survey so that gives us some great data about the masturbation habits of Aussies!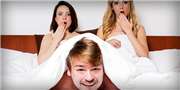 Here are the result of our "Under the Covers" Sex Survey where we peeked into the bedrooms of over 7600 Australians. We asked you about your sexuality, the kinds of sex you like to have and your sexual fantasies.