Masturbation Under the Covers: Fap vs Fiddle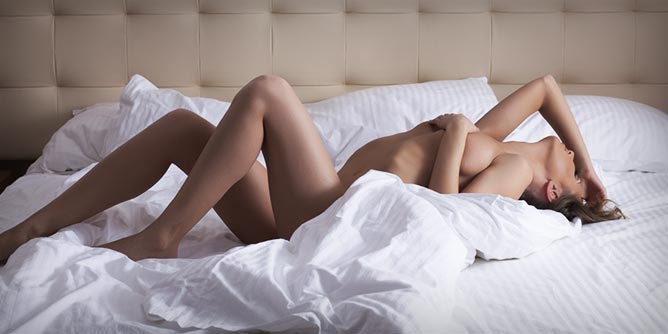 May is Masturbation Month and here at Adult Match Maker we've done research to help us understand what it's all about. Over 7,600 people took part in our Under the Covers Sex Survey so that gives us some great data to find out where do we do it? who do we do it with? and what are the major differences between masturbation for men and women?
We instinctively know some of the answers to these questions, men do it more frequently (see below) and women use vibrators (80% compared with 20% of men) but let's have a deeper look at some of our habits and desires when it comes to sex with ourselves.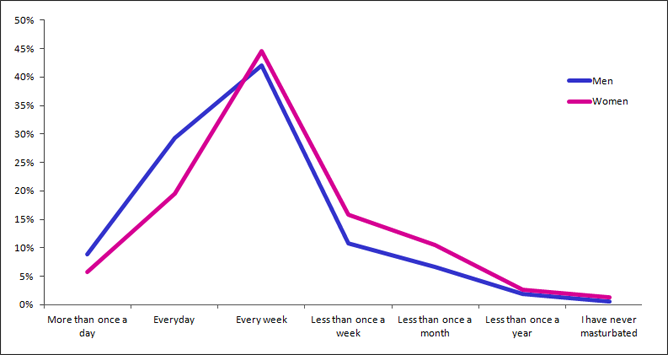 What are those statistics telling us? In general women are less likely to masturbate than men but they are more likely to masturbate once a week than men. Why?
Personally I don't think it has anything to do with desire I think it's about where we are comfortable masturbating, or even the fact that most women use a vibrator and even the little ones are noisy.
Our statistics show no significant differences when it comes to masturbating in private; with a partner (women 79%, men 76%), a friend (women 34%, men 27%) or with someone on the internet (women 49%, men 47%) . But when things become a little less private it seems men are more adventurous than women with 38% of men saying they masturbate at work compared to only 25% of women.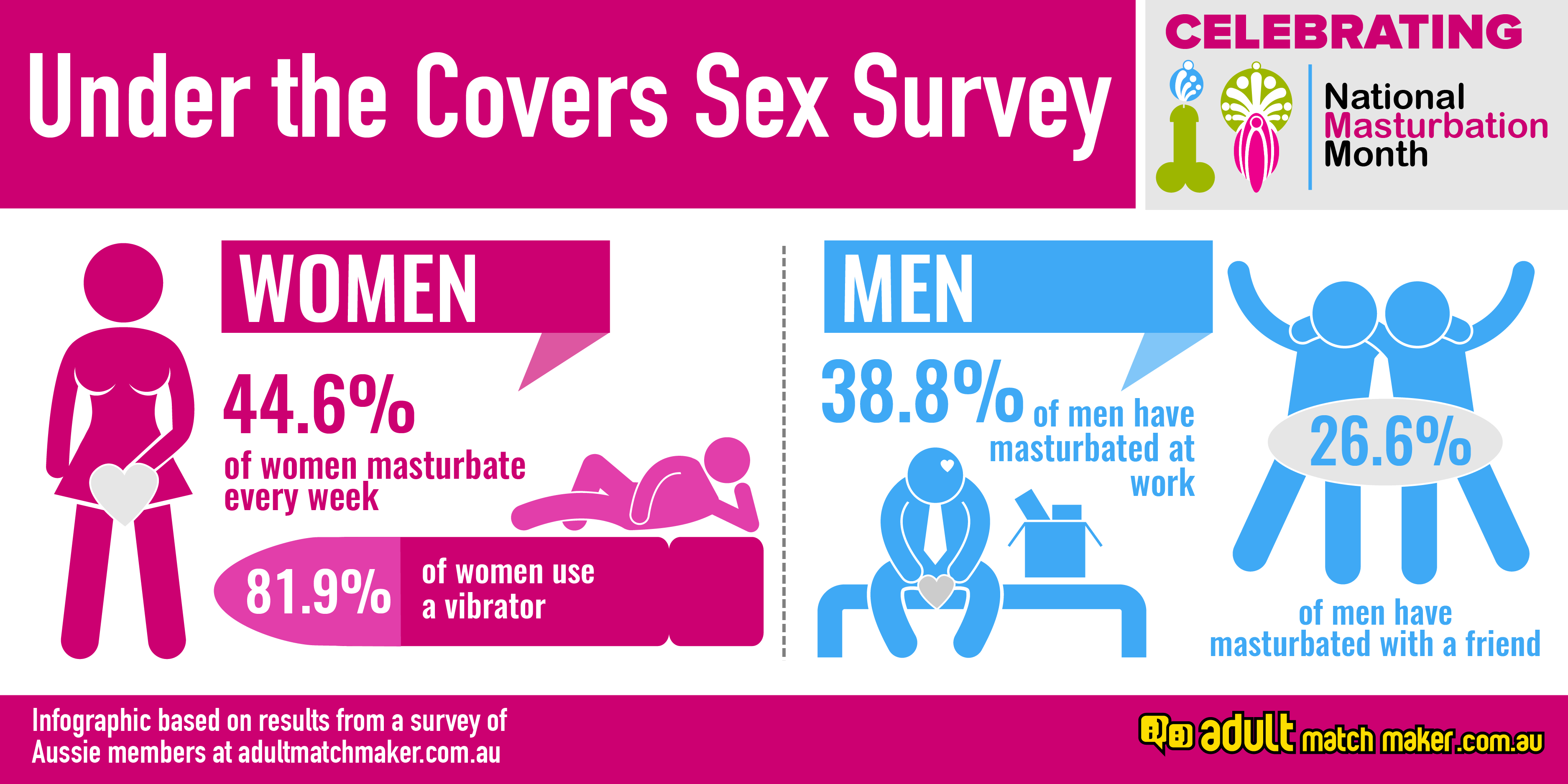 I think men are more likely to take the risk that others might know they popped out for a quick wank because men's sexuality is more socially acceptable than women's, made so through myths that men have higher sex drives and irresistible needs. Women on the other hand historically have occupied the moral high ground when it comes to sex. We're supposed to be more in control of our urges and in the past if we strayed from the path and heaven forbid got pregnant we became fallen women, socially marginalised and financially compromised. Today we know this is no longer the case but the myth prevails.
So girls and boys what are we going to do to make sure that women get to catch up on the masturbations stats. I'd suggest some me time, some do not disturb I am having a wank time, it's definitely time women came out of the closet. A quick flick of the bean is revitalising, lifts your spirits and puts a smile on your face. Yay for May, let's celebrate!
Copyright © 2023 Dr Michelle Mars It is illegal to use any or all of this article without the expressed, written permission from Adult Match Maker and the author. If you wish to use it you must publish the article in its entirety and include the original author, plus links, so that it is clear where the content originated. Failure to do so will result in legal action being taken.
The content posted on this blog is intended for informational purposes only and the opinions or views within each article are not intended to replace professional advice. If you require professional relationship or sexual health advice you should consult with an appropriately trained and qualified specialist.