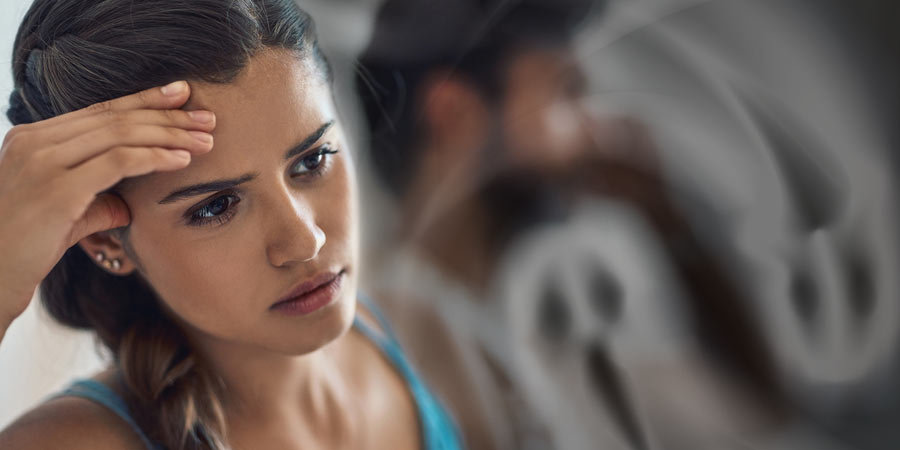 Q: I'm a 27-year-old guy who has been doing the online dating thing for about a year, and during that time I've had some great dates with some amazing women. The problem is, I keep ghosting them, even though we've had fun. Recently I met this woman that I really clicked with and we had a string of dates, hooked up a few times, and then… I ghosted her. I was really into her and could see myself having a relationship with her, but I just cut all contact and disappeared and I don't know why. I feel really bad about it and I'd like to pick it up where we left off, but I feel I might have blown it. Should I text her?
Firstly, yes. You should text that woman immediately and apologise for being a grade-A ghost.
What I think is happening here is a classic case of relationship self-sabotage.
Basically, you're young, you've met someone that you feel a mutual connection with, you've had some fun together and your brain has unconsciously sensed that things are propelling forward and it's screeched the brakes on. Wading into the unknown land of feelings has spooked you, so you have severed the connection and vanished, leaving this woman on read.
Ghosting can be a form of self-sabotage that comes from an unconscious fear of rejection, vulnerability, intimacy or attachment. Sometimes it comes from being scared to open yourself up emotionally to a new relationship, possible because you've been cheated on by a past partner or hurt in some other significant way; or you might be prone to ghosting because you haven't been in a serious relationship before and that freaks you out.
Men are taught from an early age that to make mistakes, look foolish or show vulnerability are signs of weakness. So it makes sense that opting out or disappearing entirely seems like the easiest way to eliminate any potential threat of hurt or confrontation. But vulnerability is underrated and it's one of the key elements to forming strong bonds with others, not only in relationships but also in friendships.
By defaulting to ghosting every time you start to get intimate with someone, you're not only romantically cockblocking yourself from a potentially amazing relationship, but you're hurting the person you're ghosting.
Being ghosted is brutal. If can leave you feeling angry, rejected and deceived – even if you weren't super invested in the other person to begin with. It's confusing, selfish and painful in that the ghoster holds all the communication cards, yet leaves the ghostee in what feels like an emotional echo chamber.
Dating is a gamble. It's a wild ride that comes with ups, downs and a sometimes-scary mixed bag of emotions. But it can also be incredible, fulfilling and FUN.
The key is to be open-minded and upfront about your intentions along the way. If you aren't interested in someone, although it might be uncomfortable for a moment, it's far better to text them and tell them, "I think you're a great person but I don't think we're compatible." Then you can disappear, rather than just leave them hanging wondering what happened.
So yes, text her back and don't be afraid to be vulnerable. Let her know your disappearing act was nothing to do with her and all to do with you. After all, there's nothing more attractive than someone who is working through their shit and is confident enough to show their true colours.
Copyright © 2023 Amie Wee It is illegal to use any or all of this article without the expressed, written permission from Adult Match Maker and the author. If you wish to use it you must publish the article in its entirety and include the original author, plus links, so that it is clear where the content originated. Failure to do so will result in legal action being taken.
The content posted on this blog is intended for informational purposes only and the opinions or views within each article are not intended to replace professional advice. If you require professional relationship or sexual health advice you should consult with an appropriately trained and qualified specialist.