Help! I'm worried about my partner's porn habits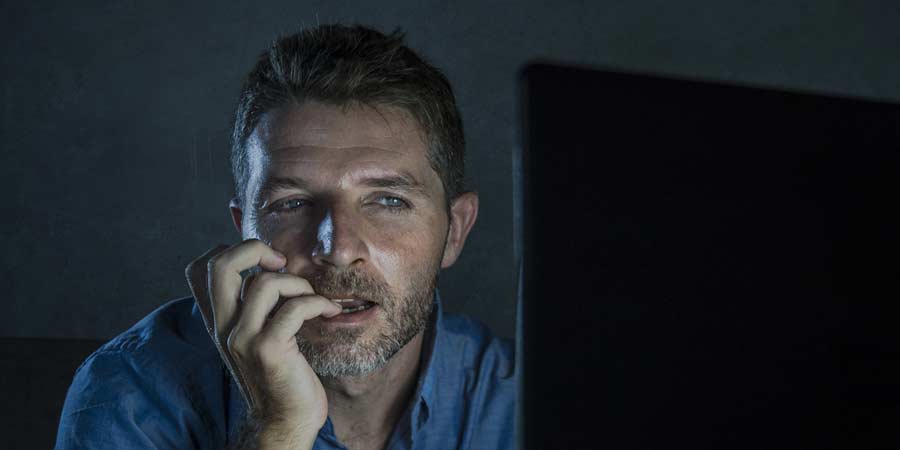 Q: I'm a shift worker, so I'm always the first to go to bed while my partner stays up looking at YouTube. Recently, he forgot to clear his browser history and it turns out he's been looking at some pretty freaky porn stuff. I thought our sex life was pretty awesome. Should I be worried? And why hasn't he ever initiated any of the stuff he's watching in our bedroom?
Ahh… a question as old as time. Should you care that your partner watches weird porn behind your back?
Unfortunately, there's no cut-and-dried answer here. How you feel is how you feel, but do I think you have anything to be worried about? Probably not.
Let me put it this way. I have some experience in the realm of strange porn. Much like your partner, I too am an occasional secret porn consumer, more than often of the odd variety. Is it a criticism of my IRL sex life? Definitely not. Is it because I actually want to be gangbanged by garden gnomes, waterboarded with baked beans or kidnapped by pregnant lesbian aliens who then keep me as their personal sex slave? Well no, but let's be real, if any of those scenarios actually happened, I'd more than likely be up for it.
Don't take your partner's browser history as a blueprint for his sexual wants.
The way I see it, we live in bleak times and if occasionally beating off to offbeat porn stops us from thinking about coronavirus for three whole minutes, then sign me up.
Porn is a fantasy – it's fantastic, filthy, fun escapism at its finest. What people watch is not always what they actually want to do. Quite often, the things that turn us on are less about real-world desires and more about power dynamics. For example, some people might have consensual-nonconsent fantasies where they sexually force or are forced to do something. Having that fantasy doesn't mean they generally want to go out and assault or be assaulted, rather it's about the turn on of the heightened power dynamic in a situation that's safe – because it's not real.
While your partner has a right to his privacy, this might actually open up a gateway for you to brush up on your sexual communication as a couple. If you want to know if you have anything to be worried about, ask him. Go in with an open mind and ask him to share his porn preferences with you. Even if you don't sit down and watch porn together, just having a chat might open up some fresh discussions about each other's shared sexual curiosities, fantasies and in turn, might deepen your emotional and sexual intimacy.
Copyright © 2023 Amie Wee It is illegal to use any or all of this article without the expressed, written permission from Adult Match Maker and the author. If you wish to use it you must publish the article in its entirety and include the original author, plus links, so that it is clear where the content originated. Failure to do so will result in legal action being taken.
The content posted on this blog is intended for informational purposes only and the opinions or views within each article are not intended to replace professional advice. If you require professional relationship or sexual health advice you should consult with an appropriately trained and qualified specialist.