Married Men seeking Women: No Strings or No Way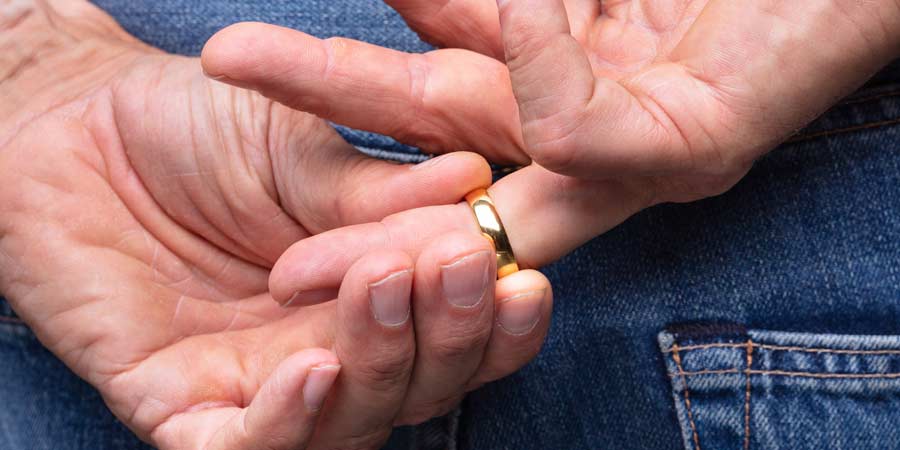 Q: I'm a married guy and while I totally respect a woman's decision to not hook with up me because of my marital status, I don't understand why more women aren't replying to my messages. I figure, at least I'm being honest about being married, whereas a lot of guys just omit the fact that they're married and pretend that they're single. When it comes down to it, they don't know why I stay married or whether I do this with my wife's blessing. So help me out here. Why don't women reply to me, when they're probably replying to a lot of "single" men who are just liars?
Let me put it this way. I'm sitting at home, minding my own business, scrolling through Adult Match Maker looking for some consensual sexy times with someone who's seeking the same, when I receive a message. Woohoo! But then I see it's from an openly married man whose profile gives me no hints as to whether he's polyamorous, in an open-relationship or if he's just another dime-a-dozen scumbag cheater looking for a quick shag. Show me a wedding ring with no context and I see a red flag.
Maybe I'm wrong. Maybe your wife knows. Maybe she encourages it. Maybe you're the most polyamorous of the poly people. Maybe your partner wants you to go out there and live your horniest xxx-tra curricular life and then come home and regale her with your sexy stories. Somehow, I don't think that's what is actually happening, I think being open about being married either makes you feel less guilt or infidelity is a turn on for you. Cheating isn't a turn on. It isn't adventurous or sexy. It's not some kind of illicit fantasy. It just makes you look like you're seeking a cheap thrill because you're catastrophically bored with the depressing dynamics of your marriage.
If by some miracle you are in a non-monogamous relationship, put that shit on your profile. Be open about your situation. I'd be much more likely to respond to someone who's married if I knew their situation was coming from a healthy place. If I'm looking for no-strings fun, why would I waste my time with someone who's clearly in a tangle?
Are you open about being married because it makes you feel less guilty? Or does it play into some illicit cheating fantasy?
I don't know what your opening line is when you're messaging women, but start by thinking about who you are messaging. What are these women looking for? Are they looking for a quick and dirty fuck with a married man while his wife's not looking? Are you one of those guys who says on their profile that they're looking for friends and then they open with a dick pic or a graphic request? Ugh. Are the women you're messaging looking for dating and relationships? If so, what is the end game then? It doesn't take an expert to realise that getting involved with a married man and complicating it with catching the feels along the way will inevitably end with someone getting their heart broken – and it's likely to be her.
You need to think about what you can offer and what you can realistically give, if anything. Sounds like you've got some conversations you need to have with yourself and your wife.
2020 has been a difficult year so far. Let's focus on more orgasms and less drama.
Copyright © 2023 Amie Wee It is illegal to use any or all of this article without the expressed, written permission from Adult Match Maker and the author. If you wish to use it you must publish the article in its entirety and include the original author, plus links, so that it is clear where the content originated. Failure to do so will result in legal action being taken.
The content posted on this blog is intended for informational purposes only and the opinions or views within each article are not intended to replace professional advice. If you require professional relationship or sexual health advice you should consult with an appropriately trained and qualified specialist.