Should I get back with my ex?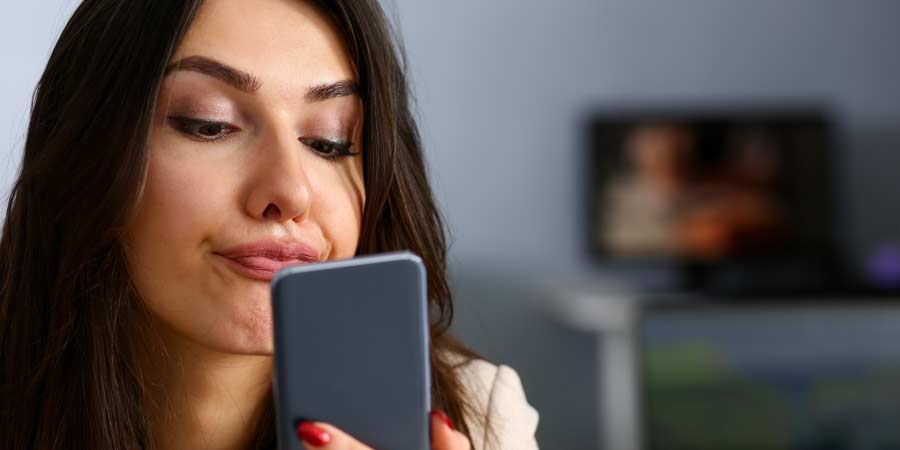 Dear Amie, I broke up with my boyfriend of 18 months recently as he would always prioritise going out with his mates over spending time with me. I feel like I'm pretty easy going but he'd spend almost every weekend with his mates and often a few week nights throughout the week and would often cancel plans with me last minute if his mates invited him out. Every time we would have a fight about it, I'd threaten to break up with him and then he would promise he'd try harder to change but he never did so I finally ended it with him. Now he is telling me he wants me back and promises me he'll change. I feel like he is really sorry and really means it this time but I don't want to go back to how our relationship used to be. Should I take him back or cut him off?
Let me get this straight. You were with this dude for a year and a half and during that time, he repeatedly put you second to his bros, and it wasn't until dumped him that he promised to start to prioritising you? Mmm… okay. Sounds familiar. At this point in time, at least 50% of me is screaming bullshiiiiit to his desperate pleas. I feel like he's had his shot and you've got enough confidence to know your worth. But, you're thinking maybe he really is sorry and that he really might be capable of changing? Now, I didn't date the guy for 18 months of my life, so I can't attest to his personality traits and his track record of sticking to promises, so you're going to need to ask yourself whether you think he's saying what you want to hear? Do you genuinely think that if you get back together he will permanently change, or that he'll realistically slip back into those old selfish habits after a few weeks?
I'm not doubting your ex's sincerity, but the reality is that making a relationship work a second time around is hard and prone to failure. You could be setting yourself up for more heartbreak. It's extremely tempting to reconcile with someone who's promising to change, however, it takes time for change to become a natural, unforced part of a person's personality. Trying to force things – quickly – especially with someone you love, is a recipe for heartache all round, as well as wasting time for other potential opportunities that might be around the corner.
If you feel that he's truly acknowledged how not being prioritised hurts your relationship and you, and you do decide to get back with him, I'd strongly suggest that you don't jump straight from the break up to where you left off. Go back to square one – start dating each other again. He needs to prove that he's able to start prioritising you more. The only way to know if he's going to change, is to try it and wait it out.
Just know that it's okay to walk away from a relationship that isn't working or is doing your head in. You know what you want and deserve, and you hold the cards to your own happiness.
Copyright © 2023 Amie Wee It is illegal to use any or all of this article without the expressed, written permission from Adult Match Maker and the author. If you wish to use it you must publish the article in its entirety and include the original author, plus links, so that it is clear where the content originated. Failure to do so will result in legal action being taken.
The content posted on this blog is intended for informational purposes only and the opinions or views within each article are not intended to replace professional advice. If you require professional relationship or sexual health advice you should consult with an appropriately trained and qualified specialist.