How can I be more confident in the bedroom?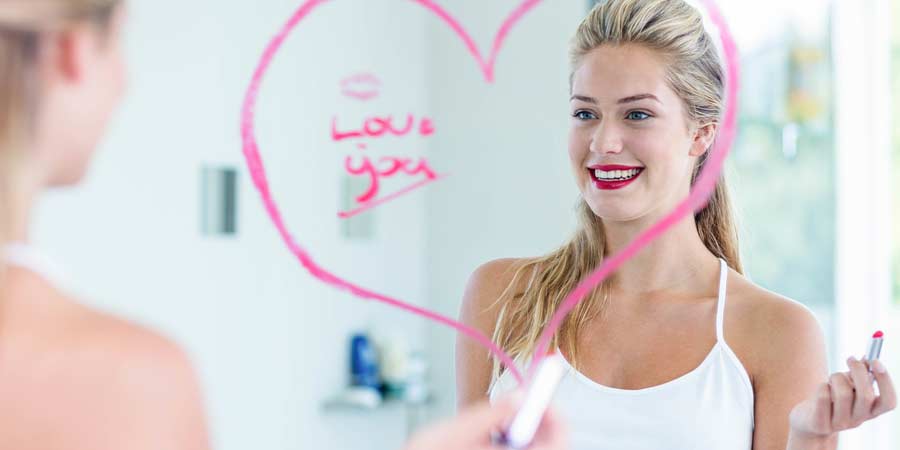 Dear Amie, Help! I'm just not very confident in the bedroom. I've never had any complaints but the more I read, the more I worry about stupid things like whether I'm good at oral sex and whether my pussy is tight enough. I'm even self-conscious about my weight (I'm a size 12) so I only feel comfortable with the lights off. How can I stop this inner voice because it's taking away the sexiness of having casual sex as I'm starting to worry about stuff instead of enjoying it?
Firstly, I guarantee you that losing a few kilos and having a pussy tighter than a freshly sharpened guillotine is not the key to making you feel like a sex goddess.
It's a cliché, but your body is perfect the way it is but I'm not surprised you feel like this. As women, we are bombarded daily with hundreds of subliminal messages in the form of ads and magazines that tell us we aren't hot or sexy enough. Sometimes these messages are even disguised in the form of "women's magazines" and hot ass Instagram influencers, who try and sell us all manner of shit to better ourselves – from weight loss shakes and slimming teas, to makeup, clothes, swollen lips, hair extensions, veneers… it's relentless and I feel for you.
You need to learn to recognise this shit is just body-shaming cultural crap and it's not actually going to make you feel more empowered – only you can do that (and it doesn't cost money!).
When it comes down to it, sex really should just be about enjoying yourself. You've gotten yourself into a trap where sex isn't about pleasure – it's you trying to reach some invisible unachievable standard that you've set for yourself. I have total faith that you give world class head and that your pussy is worthy of a trophy.
You need to spend some time looking inward first. It really is about learning to love yourself. Buy yourself some badass lingerie that makes you feel like a horny sexual Queen. Don't think about who's going to see it when you buy it or what they're going to think. Learn what YOU like, what feels good for YOUR body and what YOU want to explore, because it sounds like a lot of your head space goes towards matching the other person's expectation (when you'll probably find, they're just grateful to be naked with you).
If you've been having sex with people who make you feel like you're not enough or who make negative comments about your body, fuck them right off. Being with you is a privilege and there are plenty of other fish (who aren't dickheads) in the sea (and on Adult Match Maker).
On the note of turning the lights off during sex – I can understand the appeal of a blackout hiding your perceived flaws, but the reality is that sex without the lights on isn't as fun. Just know that glaring fluorescent lights aren't flattering on anyone's body of any size. Compromise by ditching the harsh lighting and going for a more sensual vibe with lamps and candles, which will create softer and more flattering mood lighting.
Don't let some of the best orgasms of your life slip away by letting your anxiety take over and cock block you. Life's too short for that shit. Spend some time nurturing and embracing your number one girl – you.
Copyright © 2023 Amie Wee It is illegal to use any or all of this article without the expressed, written permission from Adult Match Maker and the author. If you wish to use it you must publish the article in its entirety and include the original author, plus links, so that it is clear where the content originated. Failure to do so will result in legal action being taken.
The content posted on this blog is intended for informational purposes only and the opinions or views within each article are not intended to replace professional advice. If you require professional relationship or sexual health advice you should consult with an appropriately trained and qualified specialist.