Do Nice Guys Always Finish Last?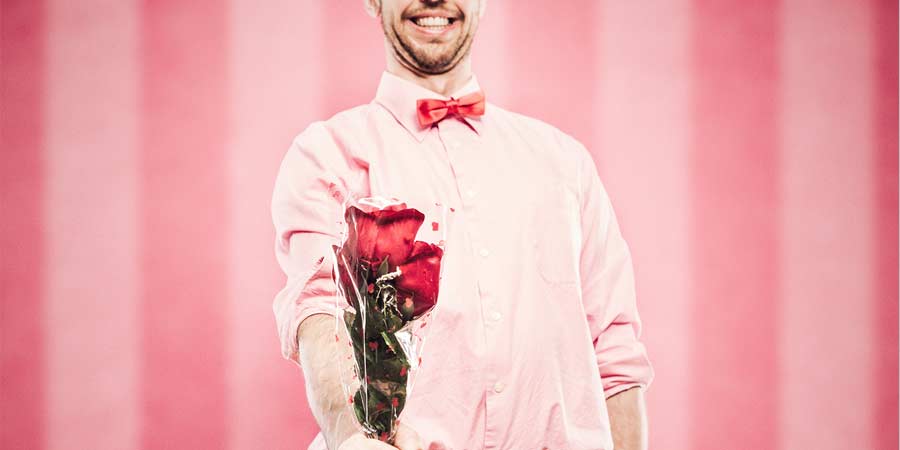 Dear Amie, My mate is a ripped gym junkie and women swoon all over him whenever we go out, he generally treats them like shit... I try and be the nice guy and end up being friend zoned or treated like the gay best friend... do I have to pretend to be a dickhead and start downing protein powder and taking gym selfies just to meet a woman?
Oh god please don't!
Firstly, yes, some women are drawn to "bad boys". They're all about the dark and sexy, charismatic, overly confident rebels. Why? Because "bad boys" are fucking exciting and out there. You never know what you're going to get, and they possess traits that are extremely desirable to some women.
Blame science! As some studies do actually point to hormones being responsible for some women being like moths drawn to the "bad boy" flame. One study showed that women who were ovulating were shown fake online dating profiles of different men, and tended to prefer the more traditionally attractive "bad boys" over the chill, average-looking "nice guys". However, most of the studies on this topic tend to focus on people in their early twenties, so it's possible that younger women are more likely to be hypnotised by a hot heartbreaker over a reliable "nice guy" because they're thinking about a short term shag over a long term love affair.
The Australian Sex Survey conducted by the Queensland University of Technology, in which Adult Match Maker members participated, revealed that one of the key attributes that women found attractive in men was agreeableness. So being positive, respectful and, dare we say it, "nice" goes a long way if you're wanting to hook up.
Everyone's heard of the saying "nice guys finish last", but they don't have to. Women aren't inherently and exclusively attracted to assholes. It's not the "bad" part that makes "bad boys" attractive, it's that they're doing what nice guys don't.
Honestly, your mate's luck with the ladies is less likely about the fact that he lifts or that he "treats them like shit", and more about that fact that women are more likely attracted to his confidence. Self confidence is sexy! We're attracted to men who are comfortable in their own skin and know their worth.
If you're not getting a look in when you and your mate go out together, it's probably because women see you standing in his shadow watching his success in awe. That's hardly a panty-dropper. You need to work on your confidence and get your own game happening. The next time you and your mate go out together – disperse! You need to be your own wingman from now on.
The problem with a lot of "nice guys" is that they're afraid of rejection. They refuse to approach women if they're not 110% sure they'll succeed. But the thing is, of course you'll get rejections. We all do. Just move on and chalk it up to practice. It's a numbers game, and if you keep playing, you're bound to win sometime.
At the end of the day, it's not all about having a buff gym bod though. I know heaps of babes who'd prefer two love handles over a six pack any day.
Copyright © 2023 Amie Wee It is illegal to use any or all of this article without the expressed, written permission from Adult Match Maker and the author. If you wish to use it you must publish the article in its entirety and include the original author, plus links, so that it is clear where the content originated. Failure to do so will result in legal action being taken.
The content posted on this blog is intended for informational purposes only and the opinions or views within each article are not intended to replace professional advice. If you require professional relationship or sexual health advice you should consult with an appropriately trained and qualified specialist.