Is PIV sex the only way to have sex?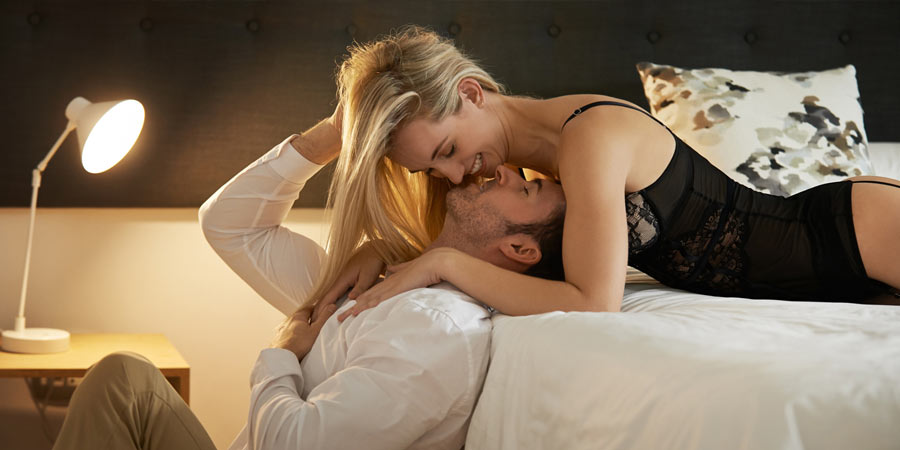 There is far more to sex than just putting a penis inside a vagina, and, to be blunt, if you're the sort of person who thinks that's all there is to it then you are doing both yourself and the people you sleep with a great disservice.
Your entire body is a smorgasbord of sensation and eroticism and reducing it to just two tiny little parts is just ridiculous.
Intimacy isn't just about penetration
The thing is, for many people, for myriad reasons be it personal, physical, medical, or any number of other reasons, penetrative sex just isn't on the cards. The other thing is that we really need to stop framing sex as default Penis In Vagina (PIV), and understand the many varied and amazing ways people share sexual intimacy that has nothing to do with PIV at all.
Have a sexy make out session
Oh, kissing, how wonderful you are. The sizzle in the air between you both. The eye contact and breathlessness as you feel what's about to happen. The slow lean in. The first touch of soft lip on soft lip. The fire and tingle throughout your body and along your skin as the desire creeps through you. Lips brushing, tongues dancing, little nibbles, little sucks. Oh yeah, there is something so unbelievably sexy about kissing. It really is just a main event on its own. Whether it's slow and sensual or desperate and needing, or anything in between, kissing is totally sex and we should all be doing more of it.
Dry humping & grinding can be very sexy
Not just the practice of horny teenagers, dry humping or grinding can be a really fun and sexy way of playing and stimulating yourself and your partner without anything having to be inside anything else. From fully clothed to totally naked, the act of rubbing your genitals and body together is one of super pleasurable sensations and one that can also achieve that intimate closeness that lovers crave. If fully naked we would recommend that penis owners wear a condom just in case (semen on the outside of a vagina can still make its way inside and create pregnancies etc), and if you want to make your bodies super slippery together, which is a really awesome and fun way to take the "dry" out of "dry humping", silicone lube is a far better option than any sort of massage oil as oils can degrade condoms made of latex.
Oral sex isn't just a prelude to sex
Sexually stimulating someone's genitals with your mouth has always been, and always will be, one of the most sensual and erotic acts you can share with someone else. There is often a special kind of an intimacy and trust that comes with doing it. It is important to note in our "no penetration" piece, that there really is no need for oral sex on the vulva and labia to also include vaginal penetration and, on the other side, if you get a little creative, like using your hands and sleeves and other implements as well as your tongue and lips and mouth to play with a penis, it doesn't have to include oral penetration either. Mmm yes, oral sex... All that licking, sucking, slurping, tasting… It truly is the dessert platter of sex and you can even add strawberries and cream (flavoured lubes… we wouldn't recommend real food as it can totally stuff up your bits)
Mutual masturbation can be very intimate
Just think of it… Lying next to your partner, your bodies close together, maybe your legs are entwined, your skin against theirs… Your hands on your own body. Hands that know exactly what you like. Hands that touch exactly where you need… While you watch your partner doing the same. Their little moans, the way they move under their own fingertips, their breath changing, their pleasure matching yours. Oh yeah, touching yourself and sharing that with a lover is just as intimate and just as sexy as any sort of coupled penetration and is a great way to fuck without fucking.
Get creative about how you play
Use your body, your mind, your senses, your passion, and your creativity to come up with fun, sexy new ways to play, fuck, tease and please. Learn about and discover all of your erogenous zones and those of your partners. Experiment, test out, explore, and play. Buy toys, try out tantra, experiment with massage, read erotica to each other, indulge in some sexy role play, give kinky spanking a try. There really are so many ways to enjoy intimacy and love-making with your partner that don't require genital penetration of any sort and all you have to do is go out (or stay in as the case may be) and find them. The more you discover and play and learn and grow the more your sexual experience and sexual skill set will go up and the more pleasure and sexual satisfaction and orgasmic bliss you and the people you do it all with will enjoy.
Copyright © 2023 Eva Sless It is illegal to use any or all of this article without the expressed, written permission from Adult Match Maker and the author. If you wish to use it you must publish the article in its entirety and include the original author, plus links, so that it is clear where the content originated. Failure to do so will result in legal action being taken.
The content posted on this blog is intended for informational purposes only and the opinions or views within each article are not intended to replace professional advice. If you require professional relationship or sexual health advice you should consult with an appropriately trained and qualified specialist.