The best Twitter comebacks in response to unsolicited dick pics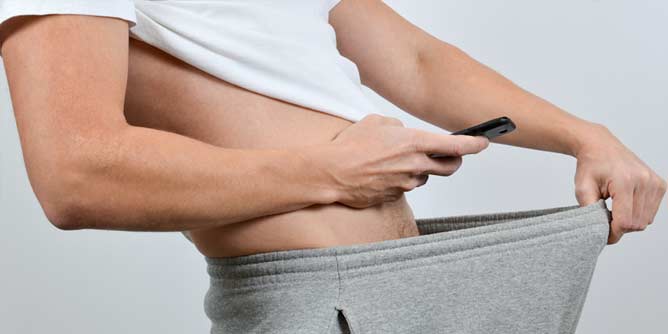 If you're a woman the chances are you've been sent a dick pic. In fact recent stats say 40% of women have been sent unsolicited explicit material.
Anecdotal evidence reveals that the motivation for men to send a dick pic varies but a few common reasons are:
Validation,
Insecurity about their bodies and looking for positive comments,
The conversation (or texting) is lulling,
The thrill of taking the pic and imagining the sexual connection,
It's a numbers game, a small percentage of women are going to say yes and hook up with me.
The humble dick pic is still a topic which arises daily on Twitter (yes pun intended) and here are some of our favourite tweets on the topic.
When a woman agrees to accept your dick pic, never forget that it's her doing you a favor. She owes you nothing.

— Jervis Bi Cocked (@jerviscocked) June 6, 2017
If you really want her attention, stimulate her mind with your magnificent thought penis.

— Elena Lifewaster Jr. (@elunatyk) January 22, 2019
Guys who send unsolicited dick pics don't understand it takes more than just showing up peen in hand to please a lady

Don't @ me about this

It's science

— 𝕾𝖖𝖚𝖎𝖗𝖗𝖊𝖑-𝕻𝖎𝖗𝖊 🧛‍♀️🌙 (@MidNightMareY) January 28, 2019
Ladies.... receiving unwanted Dick pics on snapchat???? just DM me the guy's name on here and I'll be more than welcome to send them pictures of my dick to see how much they enjoy it, I'll fight this fight for you!

— Wargski (@YungPolak) January 25, 2019
The third DM is the new third date.

* Hi gorgeous ...

* Hey there ...

* ... Cock

— The Winegasm (@ohmygrapeness) October 17, 2018
The first rule of Dick Pic Club is that you do not send one unless she explicitly asks you for one.

The second rule of Dick Pic Club is that YOU DO NOT SEND ONE UNLESS SHE EXPLICITLY ASKS YOU FOR ONE.

— Bri the Lion 🦁®️ (@Boba_Photo) January 27, 2019
Is your dick a chocolate cake? No? Then I don't want to see it.

— Meggy the Magnificent (@meghaffer) January 27, 2019
I don't get nearly as many unsolicited dick pics as y'all promised I would

*Twitter First World Problems

— JJ Ross (@JJRossReaders) January 21, 2019
Guys! You didn't know? Dick pics are so 2018! You wanna get a girl excited in 2019? Put on your best suit. #unsolicitedsuitpics

— BooBoo Kitty 👄 (@BrienneTarth6) January 12, 2019
A few years ago my friend and I created an unsolicited dick pic grading rubric.

Received an unsolicited picture? Grade him and send it back. pic.twitter.com/L6DTWe03ND

— Olivia (@OliviaLittle) January 2, 2019
You know what I do with dick pics? I tweet back the previous guy's dick to the newest donor. That way they also get an unsolicited dick pic.
So bear that in mind motherfuckers. You may not like what you see. I've seen some stuff that would make you want to bleach your eyeballs.

— Saint Valeeleentine (@leeleebb21) January 5, 2019
Oh, you have a huge dick? Awesome. I have frosted sugar cookies. Guess which one I'm putting in my mouth?

— Ms. Taco Très Sexy Belle (@noaccountlurker) December 20, 2018
At least be a gentleman and ask her what angle she'd prefer to see your dick in before you send vids.

— YourDearOldFriend (@urdearolfriend) January 29, 2019
If you own a penis then definitely check out our blog posts Don't Be A Dick With Dick Pics! and 10 Photos Guaranteed to Impress Her More than a Dick Pic
But dick owners beware, according to Twitter dick pics are so 2018! Nut videos are the new black and with Adult Match Maker's Member Videos feature taking off we can see why!
Copyright © 2020 Adult Match Maker It is illegal to use any or all of this article without the expressed, written permission from Adult Match Maker and the author. If you wish to use it you must publish the article in its entirety and include the original author, plus links, so that it is clear where the content originated. Failure to do so will result in legal action being taken.