Top 5 Sex Positions for Her to Orgasm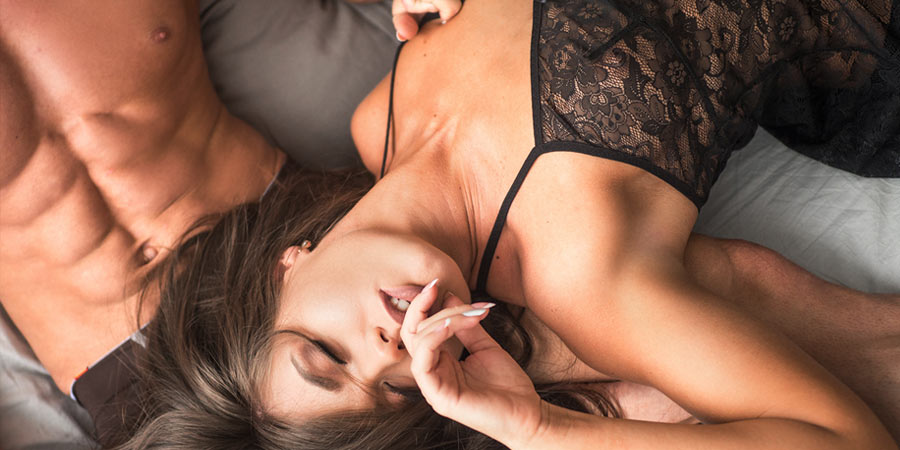 Orgasms are one of the best pleasures in life. They are free, mostly abundant, and have the power to make everything better! I say mostly abundant because, while most women can achieve orgasm via clitoral stimulation, for many women reaching orgasm purely from internal stimulation is as impossible as trying to lick her own elbow. While there are all sorts of ideas and theories as to why this may be, a scientific study by the Indiana University School of Medicine and the Mayo Clinic published in the journal Clinical Anatomy suggests that one of the secrets to achieving it lies in what sex position we have sex in.
According to this study it is all to do with what they call "the migration of the clitoris", which refers to how closely the clitoris gets to the front wall of the vagina, and with the angles in which the penis enters and hits the front wall (for your information the ideal angles are between 30 to 45 degrees).
With all that science in mind, we came up with some of the best positions for you to try to get the best chance of finding that elusive O.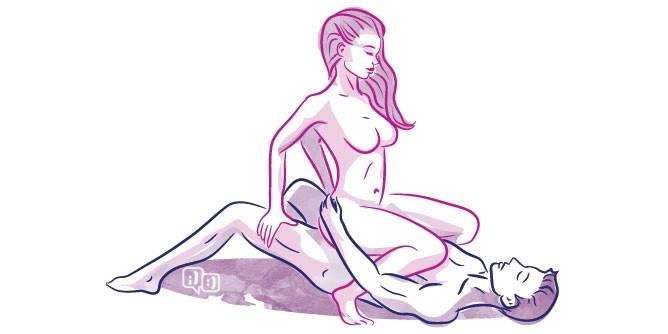 Cowgirl
Girl on top positions are always great for both parties because not only does she feel like a gorgeous sex goddess riding on top of her man, she's also mostly in control of everything that happens. She directs the pace, the depth, the angles, everything, and also has her hands free to touch herself or him, to have him touch her breasts or her to lean in and kiss her partner (if forward facing), and all the excellent visuals for him if she's backwards facing. It's a fun and sexy position and one that almost anyone can do!
Take it to the next level: As mentioned you can face forward or back, you can sit up on your knees or lower down, and you can also change it completely by doing the backwards sit and then lying right back so her back is flush with his front in what is commonly referred to as Asian cowgirl or squat position.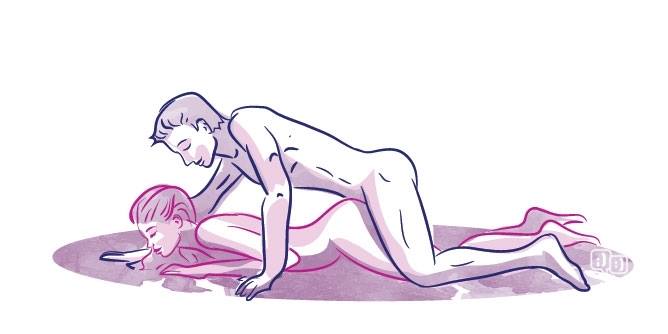 Doggy
While normal doggy style is probably the most popular of all positions for so many reasons and in so many ways – visually for him it's an incredible view of her arse and back, and it frees up the vulva and clitoris for playing with fingers or toys – according to this study it's not actually all that great for the internal orgasms as the front wall isn't as stimulated as it could be. But by turning it into lay down doggy, with her belly against the bed and his weight on top of her, it makes all the difference and this popular position can now be enjoyed not only by those with dodgy knees and other joints, but to also help facilitate those hard to get internal pleasures.
Take it to the next level: Using pillows under her belly or pelvis is a great way to change angles and depth of penetration while still getting to that front wall spot.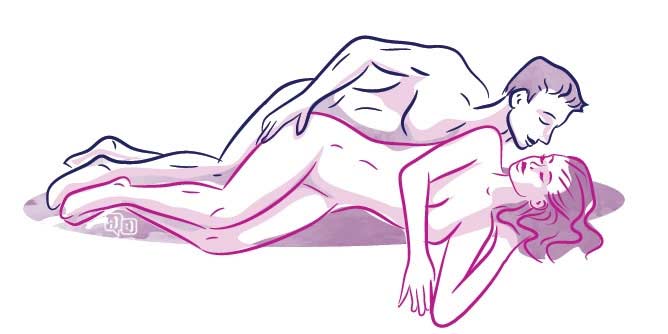 Spooning
Intimate, sensual, and close. That's how spooning feels just in a cuddle, so when you add intercourse it's a really gorgeous way of sharing that intimate moment with your partner in a closely held, loving way. As he wraps around her pulling her close she can use her hips and arms/elbows as leverage to keep the rhythm going, and he can reach around and touch her breasts and belly and there's also room for adding toys to the mix as her vulva is exposed enough for clitoral stimulation. For those demisexuals out there (those who are only sexually attracted to those they are in love with) this is a wonderful position of closeness and sensual feelings.
Take it to the next level: As mentioned you can add sex toys to this position and she can change the depth and angles of penetration depending on how both parties move their legs.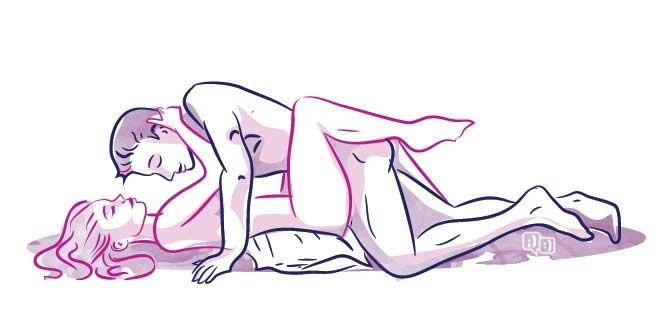 Modified Missionary aka Coital Alignment Technique (CAT)
This is a missionary position that relies on good communication and a little bit of patience from him, but is very worth it in the long run. Basically it's very similar to your original missionary position but with a bit more thought on his part. Get your partner to gently slide inside you while being as close to your body as possible (without suffocating you of course) until the base of his penis is in direct contact with your clitoris. Then, instead of pumping up and down, he keeps his body at that flatter angle and moves in and out, rubbing against your clitoris and your G-spot at the same time. Keep it nice and slow (too fast and he can slip out) and make sure you use lots of lube. We also recommend, if you shave down there, to not do this on those stubbly sharp days because it will feel a lot like sandpaper and that isn't sexy for anyone!
Take it to the next level: While you're just learning this technique it's a good idea to stick to the basics, but once you've both worked out the best angle and depth for alignment you can start changing it a bit by adding pillows underneath or changing the angles of your legs. Remember this is not a deep, thrusting position and he needs to be slow, patient, and aware of your needs.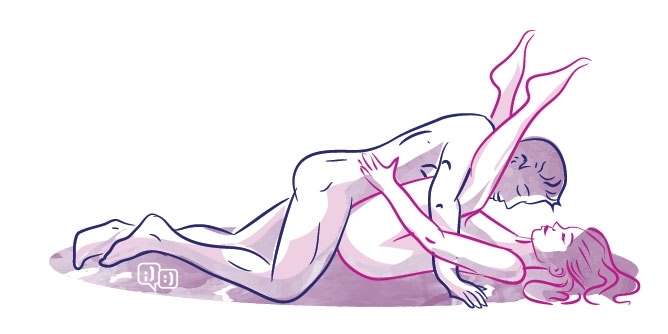 Anvil
With her legs right up against her chest and him pushing into her, there is a depth to this position that is rarely achieved through other positions. His penis rubs not only against the front wall of her vagina where the G-Spot is, but also his pelvis rubs closely with hers allowing for clitoral stimulation. It can be slow and soft or hard and dirty, but there's always a kind of mutual intimacy with eye contact and the closeness of your two bodies. It's not a brilliant one for those with slightly less stamina in their legs than others but there are ways to achieve it with a few adaptations.
Take it to the next level: Spread her legs a little wider, or close them tighter for a completely different sensation and penetration. Try the legs straight, and then bent to also see how that changes the way it feels, and there's always the option for some fun BDSM type accessories with ropes and cuffs and other ways to hold the legs in place.
Copyright © 2020 Eva Sless It is illegal to use any or all of this article without the expressed, written permission from Adult Match Maker and the author. If you wish to use it you must publish the article in its entirety and include the original author, plus links, so that it is clear where the content originated. Failure to do so will result in legal action being taken.