I'm falling for my fuckbuddy!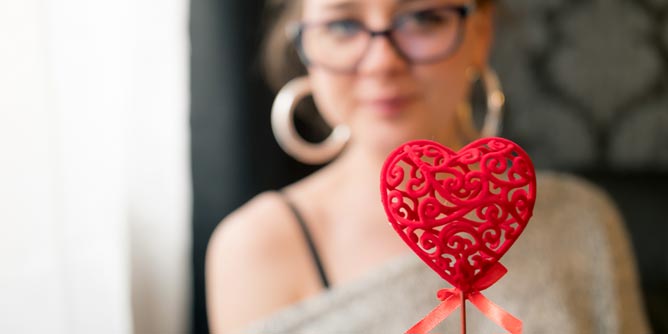 Dear Amie: I've had a fuckbuddy for a while and it's great but I think I have feelings and I don't know if he feels the same. I turned down a date with a really nice guy the other night and waited at home for him to call. What should I do?
Oh no. Abort mission! You're treading into dangerous emotional territory, my friend.
The thing is, friends with benefits situations tend to work best when the emphasis is on the "fuckbuddy" part of "fuckbuddy". By bringing romantic feelings into the equation and wanting more than a shag, you're changing up the game and it's no longer buddies who just fuck.
The fact that you're turning down dates for this dude is a red flag. It's time for you to fess up to your fuckbuddy. Not only should you be honest with him that your feelings have changed, you owe it to yourself to not settle for a friends with benefits arrangement with someone you actually want to pursue a relationship with – otherwise it's like settling for leftovers and it'll just make you feel resentful and used in the long run.
Obviously I can't tell you how your fuckbuddy feels. The only way to know is to be upfront and ask him (ideally when you're both sober and fully clothed). Worst case scenario, your fuckbuddy freaks out and you dodge a potentially shitty emotional bullet. Best case scenario, he's caught the feels too… Hey, you never know until you ask, right?
With fuckbuddies, if you don't take active steps to manage the relationship like a strict friends with benefits, it can be easy to fall into a routine and end up as something more than you planned for… which can be great, if both parties feel the same way…
For anyone else reading this who might have fuckbuddy anxiety, here's a few of my tips for keeping a fuckbuddy relationship out of the emotional zone. After all, the goal with a fuckbuddy is to keep it sexually alive, not emotionally involved. In some ways, you have to treat a fuckbuddy situation with the same seriousness you'd treat a relationship. Always keep your encounters spontaneous – avoid routines. Always communicate and be upfront about what you want and where you're at – you've both got to be on the same page if it's going to work. If things take a turn for the sentimental or emotional – take a break from each other. Never play stupid mind games or have ulterior motives – just fuck and hang out!
Copyright © 2020 Amie Wee It is illegal to use any or all of this article without the expressed, written permission from Adult Match Maker and the author. If you wish to use it you must publish the article in its entirety and include the original author, plus links, so that it is clear where the content originated. Failure to do so will result in legal action being taken.