Help! My boyfriend still has nude photos of his ex!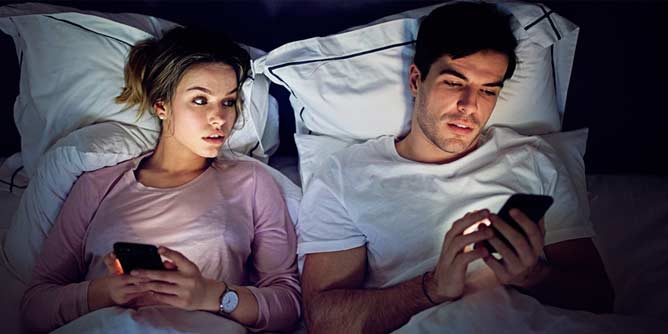 Dear Amie: I know I shouldn't have, but recently I had a snoop on my boyfriend's phone and found that he still has nude photos of his ex girlfriend in his camera roll. Is he keeping those photos because he wants to be with her? Our relationship is great. I don't get it. Should I confront him?
Let it be known that no good can come from snooping. Girl, you've said your relationship was great yet you hacked into your man's phone and now you've spooked yourself. The fact that you felt the need to have a sticky beak into his privacy suggests there are bigger issues at play here than a few nude relics of your boyfriend's Ex.
Firstly, I don't know about you, but I certainly have nudes of a few Ex's floating around on my devices. I probably should have deleted everything when we broke up but a few slipped through the cracks and remain at the bottom of my camera roll. Why? Partly it's a mix of nostalgia and the rest of I-can't-be-fucked deleting them. They're an archive of sex and relationships gone by. It's not like I go back and revisit the photos and wish we were still together - fuck no! They're an Ex for a reason!
Now, I'm no mathematician but the odds on this one are pointing to your boyfriend just being an innocent, dumb man. Yes, it's a bit tacky still having those photos floating around in his phone. They're probably not even on his radar. Secondly, you found the photos back in his camera roll. It's not like they were freshly saved or actively hidden in a folder from you. Surely he'd put in a bit more effort if he was trying to be sneaky. It's hardly likely that he's scrolling back to his Ex's nudes to jerk off to them on the regular. If you have no reason to not trust this guy, don't let your own insecurities and anxieties do a number on you over some old photos from when your man was intimate with someone other than you. Remember that you're the one he's dating now, not the Ex.
With all this being said, if you feel that you need to address this with him, be aware that you're going to have to confess that you breached his privacy by snooping into his phone. And he's going to assume that you did this because you don't trust him, despite the fact that you've said you do.
Alternatively, if you still can't ignore the photos and their mere existence is making the green monster bubble away inside of you, wait until your man's in the shower then hack back in, delete the fuckers and move on! Just kidding… but seriously, move on.
Copyright © 2019 Amie Wee It is illegal to use any or all of this article without the expressed, written permission from Adult Match Maker and the author. If you wish to use it you must publish the article in its entirety and include the original author, plus links, so that it is clear where the content originated. Failure to do so will result in legal action being taken.