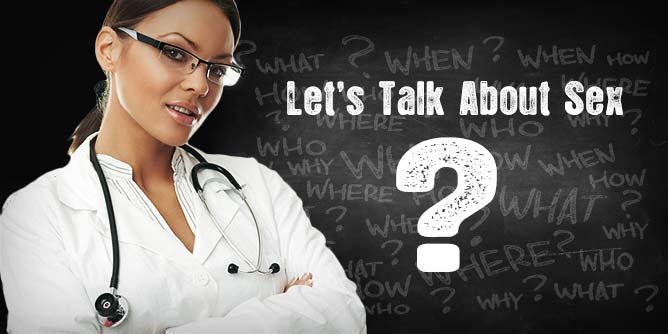 Q: I always hear a lot about "safely" cleaning sex toys but I don't really know what that means? Is soap and water okay? Is it the same for all sex toys? What's the best way to keep them clean and how often should I do it?
A. Sex toys are awesome and fun and can totally change the way you play and orgasm, but they do have to be looked after properly in order to get the best experience from them and part of that looking after involves cleaning. I mean, they're going to be used in some of the most sensitive areas of your body and just like you wouldn't put something in your mouth from a dirty spoon, so shouldn't you put anything that hasn't been cleaned properly near your bits.
Can I Use Soap And Water?
I get asked this all the time and the answer is almost always no.
Yes, soap will clean things. Yes, soap is cheap and already in your house. Yes, soap is a quick and easy option… But for the most part it is NOT safe to use on sex toys for a number of reasons.
Firstly soap can be harsh and some sex toy materials cannot handle the harshness of its properties and it can damage the surface making the toy rough to the touch with materials breaking down, and voiding any sort of warranty the toy may come with.
Secondly soap can leave residue on products, no matter how many times you rinse it off, especially on porous materials like TPR Gel and "Cyber Skin" type toys, and because it's is not pH balanced, when those bits of residual soap enter your system via the toy they can leave all sorts of imbalances and nasties leading to infections and conditions like bacterial vaginosis and thrush. (I would like to mention here, without being too scare-mongery, that porous toys made of cheap materials like jelly etc can never be 100% cleaned. They just can't. The porous nature of the material means all sorts of nasties like bacteria, mould and germs will stay trapped in the material and never ever come out. So please be aware of that and probably buy high grade silicone toys instead)
And thirdly, while soap can get things clean it's often not actually antibacterial and doesn't clean germs away as well as other products do, and when it IS antibacterial it can still be very harsh on the delicate areas of the body.
There are some soap alternatives, QV for example, but mostly the consensus is to stay away from soap altogether and buy a specific toy cleaner.
Toy Cleaners
No, these are not filler, money grabbing, would-you-like-fries-with-that add ons at the adult store checkout, they are a necessary part of the whole sex toy experience and you should never have one without the other. The prices range from around $15 to around $30, but quite often you're paying for the "brand" and the actual properties aren't dissimilar across the board. They are usually made from a plant based ingredient – often citrus or tea-tree – and contain minimal chemicals and harsh ingredients so they are body safe and gentle on sensitive areas. They come in two forms, spray and foam, and it's usually personal preference as to which one you'd prefer to use.
Using it is really simple too. Rinse the toy with warm water, spray the toy cleaner on it, leave it for up to five minutes and then rinse it off and let it dry (again please remember porous materials will never be properly "cleaned").
Bleach, Boiling, and Dishwashers
If your toy is solid metal or glass or high quality silicone and has no power source then you can often clean them with bleach, or boiling, or dishwashers. It can be tricky to work out which ones can be cleaned in this method, and important to note how hot the water in the dishwasher is because if it's not hot enough it could be ineffective, but these are alternatives you can use for the right products. I would absolutely research the specific toy you're wanting to stick in a pot of boiling water, just to make sure, but it can be a fast and effective alternative to cleaning multiple toys at once.
When Should You Clean Your Toys
I personally believe you should clean your toys as soon as you buy them, because you have no idea how many hands have touched it even in a sealed box, plus who knows what was in the air in the factory when it was packaged.
Then I think before each use a quick clean with a toy cleaner can be a good idea for that peace of mind and, of course, they should be cleaned after each use.
Keeping your toys stored in their packaging, or in a silk bag (often included in packaging these days) is a great way to keep your toy dust free and clean between uses, but I still think it's a good idea to give it a wipe down before use.
I hope this answers your questions, and remember to always talk to your local, friendly adult shop staff for advice on all things relating to the product you're buying, including the best and recommended way to keep it clean.
Copyright © 2020 Adult Match Maker It is illegal to use any or all of this article without the expressed, written permission from Adult Match Maker and the author. If you wish to use it you must publish the article in its entirety and include the original author, plus links, so that it is clear where the content originated. Failure to do so will result in legal action being taken.