Any tips for a beginner about prostate massage?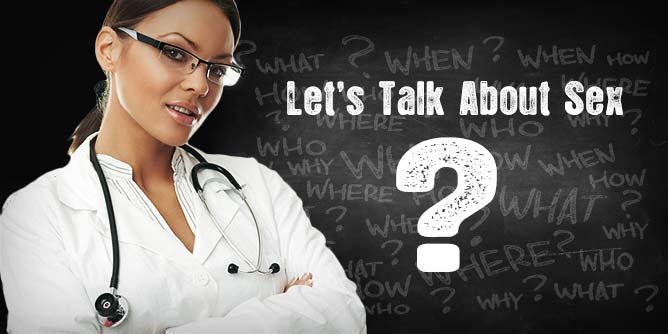 Q: I'm really curious about prostate massages. I've been reading a lot about them and I'd love to try it. Do you have any tips for a beginner on how to do it to get the best experience?
A. Prostate massages are a brilliant way to get off! The sensations and orgasms elicited from having that special little spot played with can be unlike anything you've ever experienced before!
There are a few ways you can get the best experience out of it, especially for new players, and a few items you may want to purchase, but overall you really just need to be keen, relaxed, and ready to have the best orgasm of your life!
Not Gay
It's a bit sad we have to make this point because not only is there nothing wrong with being gay so it shouldn't even have to be mentioned, but also it's just sad that so many men refuse to experience something as amazing as prostate stimulation because "bums are gay". Like, to be blunt, bums are human. We all have one. Even lesbians (although, if cis, they don't have a prostate) So the only way a bum is gay is if it is the bum of a gay person, so forget all of that and just enjoy the fun!
What is the prostate?
The prostate is a small gland, about the size of a walnut, that sits inside the rectal passage behind the bladder and the penis. Its primary function is to secrete a fluid that feeds and protects sperm, but it is also a tingling little spot that produces a hell of a lot of pleasure if pushed on. It can be stimulated by vibrations, by pressure, and by massage, and is an incredible way to elicit mega-pleasurable orgasms.
Be a Douche
So we've established that bums aren't gay… But they can get a bit dirty just because of their primary function, and it can get a little bit messy without the proper preparation and cleaning of the area. Often just emptying the bowels about an hour before play can be enough to clean it out, but for those who'd like a bit of extra peace of mind, there are douches. You can buy douches at most adult shops and some pharmacies and they will range in price starting from around $15. Use them in the shower or bath with warm soapy water, and use it til you see the water run clear. It can take a few squirts, and might feel a little bit funny going in and coming out, but it will be worth it for the peace of mind during play.
Equipment
While a finger can definitely reach the spot, for new players it can sometimes be a bit of a search to get the right spot, and it can be a good idea to play with a small toy at first so you can get to know all the sensations and areas inside, and what it is you're looking for, especially if you'd like to invite someone else to play with it who doesn't have the experience either. Go into your local adult shop and ask the staff for their recommendations for beginner prostate toys (Aneros brand make some pretty good ones). These are usually a thinner and less bulbous shape than anal plugs, and are designed to reach deeper inside to find the prostate.
Playing with It
Lube, lube, lube! Lube is your friend! While silicone lubricant is often the better one to use for anal play (it's much longer lasting and because the anal passage doesn't produce it's own lubricant the way a vagina can it can be handy to use something that doesn't dry out) be aware if you're using a silicone toy it is far better to use water-based. Many companies now produce specific anal lubes that are water-based, they're usually thicker gel type ones that last a lot longer, and Pjur, a German based company, even sell water-based anal lubricants with specific relaxing properties in them to make anal play a more comfortable experience.
In saying that, it really is important to remember to relax. The anal passage is a series of very strong muscles and the more tense you are, the harder it can be to insert and manipulate toys, so take a deep breath and concentrate on keeping those muscles as relaxed as you can.
When You've Found It
You'll know. You'll know because it will feel different to every other sensation you've felt, and it will feel good! It can actually be a little overwhelming the first time you discover it because it really is a sensation like no other. It's VERY different to a genital orgasm. In fact you don't even need to touch your penis or testicles at all during the play. While some men may experience a little ejaculation, it's actually completely different to that sort of orgasm and is not connected to penis pleasure at all. It has been described to me as a warm sensation that fills your whole middle, spreading out from that centre to all the nerves and pleasure spots in your body and can literally make you forget about everything else in that moment but the sensation. In fact, the way it's been described to me reminds me of the way a women can experience an internal g-spot orgasm, which is very different to a clitoral one, and can create over-all body orgasms, not just centred on one main area. It also means that men can experience multiple orgasms in this way without ever having to ejaculate and finish the session. Although I will say that matching the two, a prostate orgasm with a penile orgasm, has been described to me as the most out-of-this-world experience that every man should try.
So now you have all the info, what are you waiting for? Go forth and find the prostate!! Your body will thank you for it… Once it's got its breath back.
Copyright © 2020 Adult Match Maker It is illegal to use any or all of this article without the expressed, written permission from Adult Match Maker and the author. If you wish to use it you must publish the article in its entirety and include the original author, plus links, so that it is clear where the content originated. Failure to do so will result in legal action being taken.